Commentary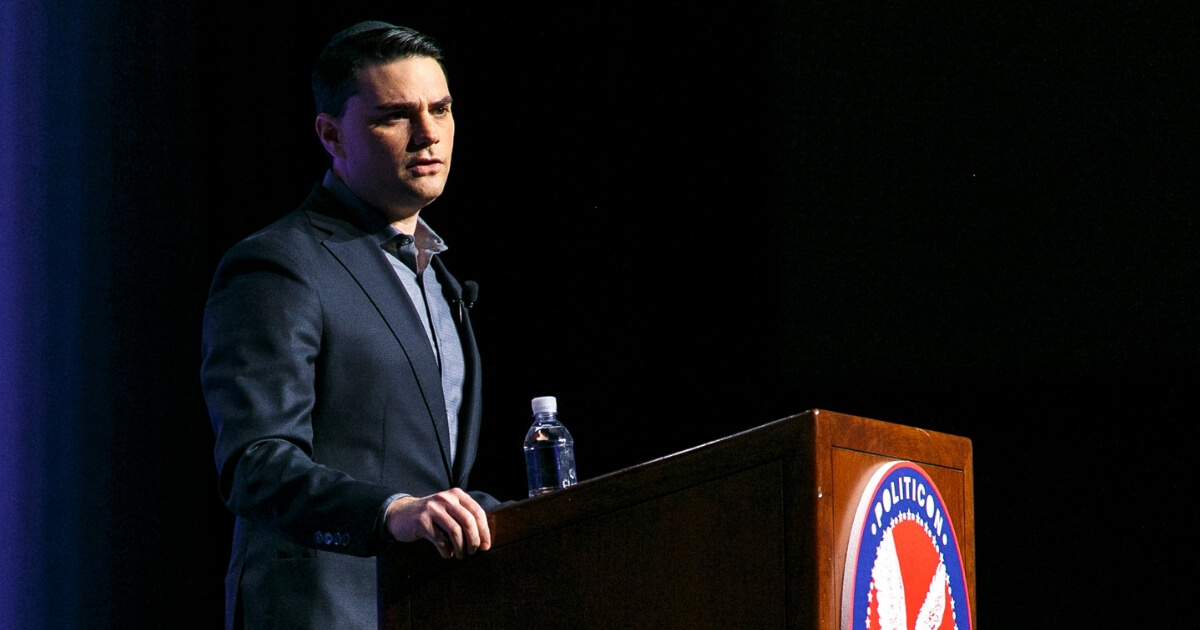 Another University Silences Free Speech, Refuses To Allow Ben Shapiro on Campus
A private university in Spokane, Washington, rejected a proposal to host conservative commentator Ben Shapiro because of the potential that his appearance would encourage "discrimination, ridicule, or harassment by others."
According to Campus Reform, the College Republicans of Gonzaga University requested that Shapiro be invited to speak on the campus.
Gonzaga University's vice president of student development, Judi Biggs Garbuio, cited safety and ethical issues that would prevent the school allowing the proposed event.
Advertisement - story continues below
"Mr. Shapiro's appearances routinely draw protests that include extremely divisive and hateful speech and behavior, which is offensive to many people, regardless of their age, politics or beliefs," Biggs Garbuio said in an email response to the request.
"Gonzaga University is committed to the human dignity of every individual," she wrote.
"This is the core of our mission based on the teachings of Christ Jesus, and the foundations of the Society of Jesus. We stand in solidarity with vulnerable members of our community who may be targeted for discrimination, ridicule, or harassment by others."
She also pointed out safety concerns, saying that the school had to prevent the campus from becoming a "hostile environment."
Advertisement - story continues below
"Gonzaga's events policy requires us consider whether an event would pose substantial risk to the safety occurred to any member of our campus community," Biggs Garbuio wrote. "In light of what has occurred on other campuses, our security team has raised questions about whether we we can adequately secure a campus venue."
To many conservative students, this move signals the school's active suppression of free speech.
Do you think this school shows bias against the right?
"They want Gonzaga to be a left of center university and they have made it clear diversity of thought it not welcome (sic)," College Republicans President Olivia Johnston told Campus Reform.
"I refuse to accept a University that only supports strictly liberal thinking," Johnston continued. "The hypocrisy must end."
The Vice President of the College Republicans, Cody Meyer, also called for the university to drop its anti-conservative bias.
Advertisement - story continues below
"When an idea or figure arises who does not support the politically biased narrative Gonzaga clings to, our university can dismiss it as hate and intolerance," Meyer told Campus Reform.  "I urge Gonzaga to reconsider this decision and support the fundamentals of the Jesuit university to which I belong."
Another student, Nicholas Gervasini, said that the school's management sees Shapiro as a threat because has "made his living criticizing their exact types."
Shapiro himself believes that his being barred from the school provides "incentive for people to protest and make trouble," in order to shout down someone's else's free speech.
"So we can't have me because we don't want the people who are yelling at me," Shapiro said to radio host Jason Rantz on KTTH.  "Which is a basic violation of First Amendment principles. Gonzaga is a private school obviously, so that changes the math a little – they can do what they want."
Advertisement - story continues below
"But by the same token, if you are worried about your student body being exposed to interesting ideas because people are going to protest, all this does is create an incentive for people to protest and make trouble," he said.
"That works both ways. If the new rule is that they will bar anyone from coming to campus who draws protests, why wouldn't right wingers go out and protest Angela Davis who spoke there within the last five years – who was an honest-to-God former terrorist who was on the FBI's most wanted list," he continued.
"The fact that they openly say this is even more amazing," Shapiro added.
Conversation