Commentary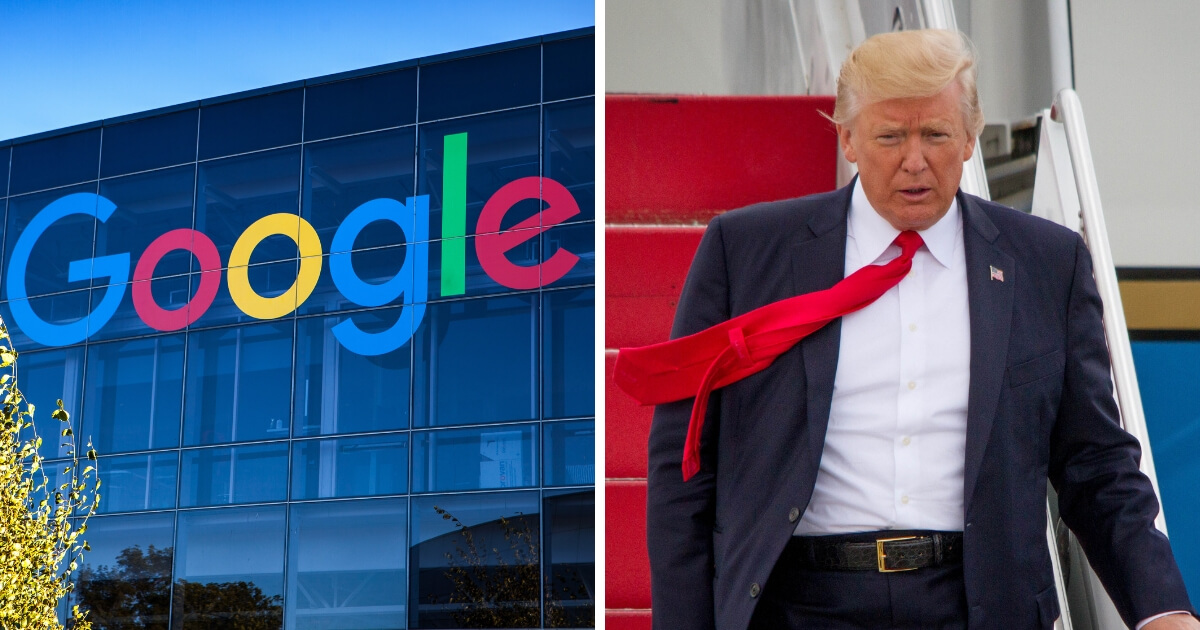 Insider Documents Show Anti-Trump Google Employees Wanting To Rig Search Results
Tucker Carlson is claiming internal Google documents from anti-Trump employees show they discussed altering search results to Trump's detriment, the Fox News host reported Thursday night.
In the emails, obtained by "Tucker Carlson Tonight," Google workers discussed ways to make the so-called "travel ban" look worse by changing what users saw when they searched for the term.
"Google employees discussed corrupting the company's search engine to push propaganda on hundreds of millions of unsuspecting users," Carlson told his audience on Thursday night.
Advertisement - story continues below
"Shortly after taking office, President Trump issued his now famous 'Travel Ban,'" Carlson continued. "Almost immediately after that Google employees began plotting ways to undermine the president's executive order."
"On January 29, a Google product marketing manager named Mackenzie Thomas sent an email to a group of fellow employees: 'There is a large brainstorm going on throughout the marketing org,' she wrote," Carlson continued.
"Brainstorming about how to respond to Trump's order."
Advertisement - story continues below
Other Google employees seemed to be fine with subverting democracy.
One product manager took the email and "replied this way: 'We're absolutely in, Mackenzie. Anything you need, we'll put together a list of orgs'" that will help out.
Do you think Silicon Valley is biased against Trump?
"Another employee named Stacy Chen added the groups she thought Google should promote included the ACLU, the Immigration Defense Project, the American-Arab Anti-Discrimination Committee, and the National Immigration Law Center," Carlson added.
Of course, Google claimed none of this was politically motivated.
"Their emails were just a brainstorm of ideas, none of which were ever implemented," a response to Carlson's show read.
Advertisement - story continues below
"Google has never manipulated its search results or modified any of its products to promote a particular political ideology — not in the current campaign season, not during the 2016 election, and not in the aftermath of President Trump's executive order on immigration.
"Our processes and policies would not have allowed for any manipulation of search results to promote political ideologies."
Except for the fact they were discussing it. That's what they don't want to talk about. Product managers — certainly not low on the Google totem pole — were apparently taking this all seriously.
If the people in Silicon Valley want conservatives to stop badgering them, here's a helpful hint: Stop proving us right.
Advertisement - story continues below
Yet again, we have a company putting their hands on the digital scales of the internet in order to advance their political causes.
The tendency of conservatives to distrust our country's digital giants isn't that they're agglomerated mostly around a small, ultra-liberal ulcer along California's coastline or that they control such an elephantine share of the online spectrum. Instead, they're being judged on their actions. Don't be evil, indeed.
Conversation