News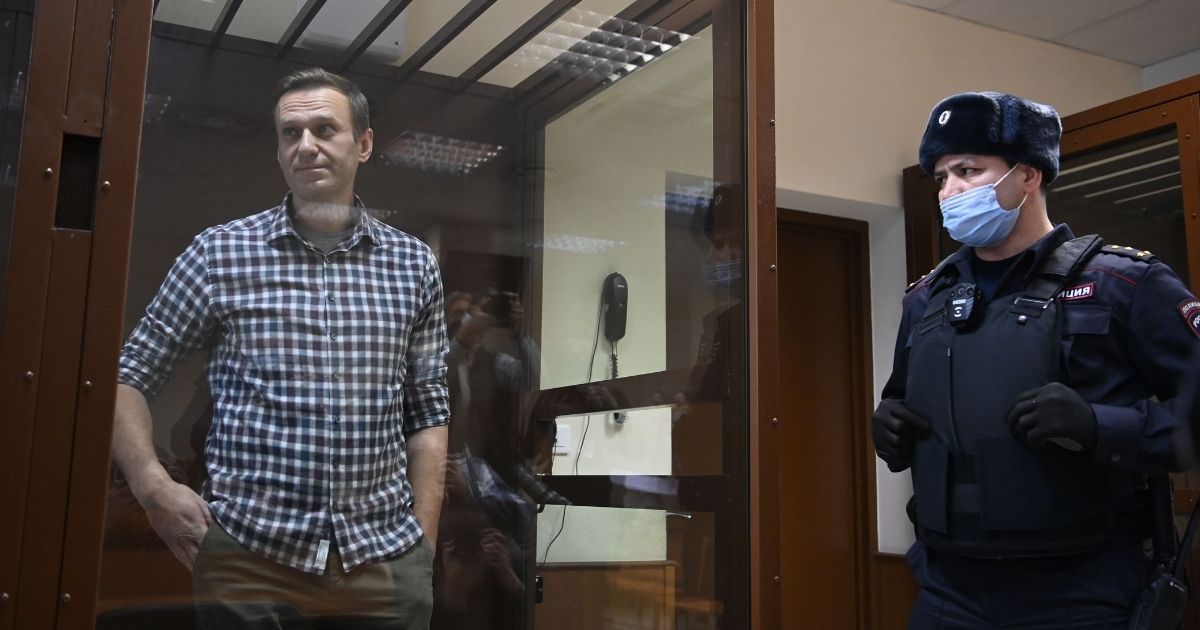 Biden Admin Makes 1st Move Against Russia Over Poisoning of Putin Opponent
The Biden administration sanctioned seven mid-level and senior Russian officials on Tuesday, along with more than a dozen government entities, over the nearly fatal poisoning of opposition leader Alexei Navalny and his subsequent jailing.
The measures over the use of a banned Russian nerve agent marked the Biden administration's first sanctions against associates of President Vladimir Putin.
The government officials included at least four whom Navalny's supporters had directly asked the West to penalize, saying they were most involved in targeting him and other dissidents and journalists.
Advertisement - story continues below
However, the U.S. list did not include any of Russia's most powerful oligarchs whom Navalny has long said the West would have to sanction to get the attention of Putin.
Tuesday's move "was not meant to be a silver bullet or an end date to what has been a difficult relationship with Russia," White House press secretary Jen Psaki said. "We expect the relationship to continue to be a challenge."
The Biden administration also announced sanctions against Russian entities, including those the U.S. said worked to research, develop and test chemical weapons.
The U.S. intelligence community concluded with high confidence that Russia's Federal Security Service used the nerve agent Novichok on Navalny last August, a senior administration official said. Russia says it had no role in any attack on Navalny.
Advertisement - story continues below
Russian Foreign Ministry spokeswoman Maria Zakharova on Tuesday denounced the new U.S. sanctions as "meddling in our internal affairs."
"We aren't going to tolerate that," Zakharova said in a statement, adding that "we will respond in kind."
Do you support these sanctions?
"Attempts to put pressure on Russia with sanctions or other tools have failed in the past and will fail again," she said.
The Biden administration has pledged to take action against Putin over alleged attacks on Russian opposition figures and malign actions abroad, including the hacking of U.S. government agencies and businesses.
The administration coordinated the sanctions with the European Union, which added to its own sanctions on Tuesday over the attack on Navalny.
Advertisement - story continues below
The U.S. and European Union shared concerns about "Russia's deepening authoritarianism," Secretary of State Antony Blinken said.
"The U.S. government has exercised its authorities to send a clear signal that Russia's use of chemical weapons and abuse of human rights have severe consequences," Blinken said in a statement.
The individuals sanctioned by the U.S. included the head of Russia's Federal Security Service, the head of prisons, Kremlin and defense figures, and Russia's prosecutor general.
Apart from the Navalny sanctions, officials have said the administration plans to respond soon to the massive Russian hack of federal government agencies and private corporations that exposed potentially sensitive information to elite Kremlin spies.
Advertisement - story continues below
Navalny, 44, was poisoned in an attack that the U.S. and others linked to Putin's security services.
After months of recuperation in Germany, Navalny flew home to Moscow in January and was arrested on arrival for an alleged parole violation.
His detention sparked protests across Russia. Police arrested thousands of demonstrators.
Authorities have transferred the opposition leader to a penal colony after what rights groups said was a show trial.
Advertisement - story continues below
Rep. Adam Schiff, a California Democrat and chair of the House Intelligence Committee, called the U.S. move overdue.
"We must use an array of tools, including sanctions, to meaningfully deter, repel, and punish Moscow's transgressions," Schiff said in a statement.
The Western Journal has reviewed this Associated Press story and may have altered it prior to publication to ensure that it meets our editorial standards.
Conversation