News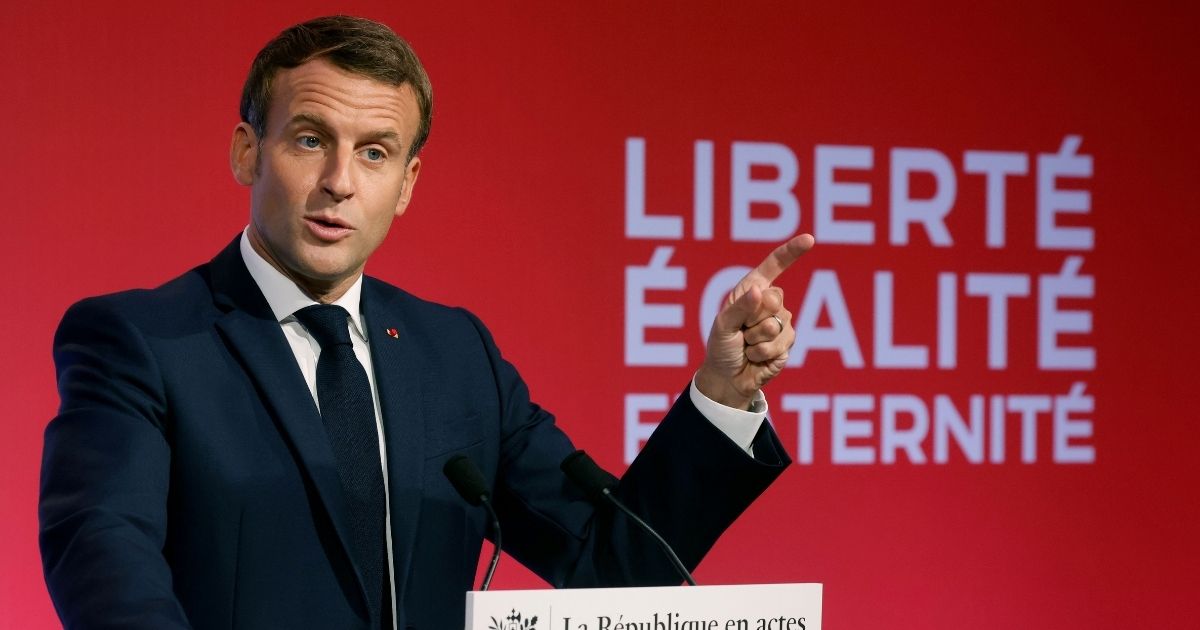 France Takes Action To Stamp Out 'Parallel Society' of Radical Islam
President Emmanuel Macron, trying to rid France of what authorities call a "parallel society" of radical Muslims thriving outside the values of the nation, laid out a series of measures on Friday in a proposed law that would disrupt the education, finances and other means of extremist indoctrination.
Macron has coined the term "separatism" to describe the underworld that thrives in some neighborhoods around France where radical Muslims take control of the local population to inculcate their beliefs.
He spoke in Les Mureaux, a working class town west of Paris, after meeting with the mayor, Francois Garay, who is largely credited with building projects that help bring the Muslim population into the mainstream culture.
Advertisement - story continues below
Macron gave his speech while a trial is underway in Paris over the deadly 2015 terrorist attacks on satirical newspaper Charlie Hebdo by French-born Islamic extremists.
Last week, a man from Pakistan stabbed two people near Charlie Hebdo's former offices in anger over its publication of caricatures of Muhammad. Macron noted both cases.
The president laid out a five-point plan aimed at upending the underworld that lets radical Islam thrive.
France has the largest Muslim population in Western Europe with up to 5 million members, and Islam is the country's No. 2 religion.
Advertisement - story continues below
The proposed bill, which would go to parliament early next year, would require all children from the age of 3 to attend French schools. Associations, which receive state funding, would be made accountable for their spending.
Macron called France's schools "the heart of secularism [where] children become citizens."
Do you approve of these measures to combat radical Islam?
The bill, which is to be sent to religious leaders for review this month, also includes putting a gradual end to the long-standing practice of importing imams from elsewhere, notably Turkey, Algeria and Morocco, and instead training imams in France.
A Muslim organization that serves as an official conduit to French leaders is to take part in the project.
The rector of the Grand Mosque of Paris cautioned against mixing all Muslims in France with the "separatism question."
Advertisement - story continues below
"For those who let it be believed that Islam is Islamism, and the reverse, there is indeed a distinction between the Muslim religion and the Islamist ideology," Chems-Eddine Hafiz wrote in a commentary in the newspaper Le Monde.
However, the rector threw his support behind the initiative.
"For nearly 40 years, a ghettoization has progressively installed itself, first urban, then sociological, before becoming ideological and identitarian," Hafiz wrote.
Authorities say there are all kinds of "separatisms," but Macron said the others are "marginal" while radical Islam is a danger to France because "it sometimes translates into a counter-society."
Advertisement - story continues below
He conceded the fight he proposes would be long because "what took decades to build won't be put down in a day."
The Western Journal has reviewed this Associated Press story and may have altered it prior to publication to ensure that it meets our editorial standards.
Conversation