News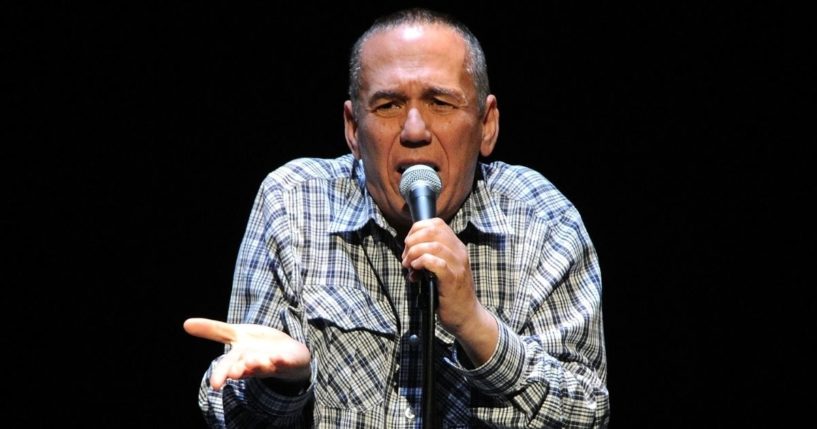 Comedian and Actor Gilbert Gottfried Dies at 67
Gilbert Gottfried, the actor and legendary standup comic known for his raw, scorched voice and crude jokes, has died. He was 67.
Gottfried died from recurrent ventricular tachycardia due to myotonic dystrophy type II, a disorder that affects the heart, his publicist and longtime friend Glenn Schwartz said in a statement.
His family shared the sad news Tuesday on his Twitter account.
Advertisement - story continues below
"We are heartbroken to announce the passing of our beloved Gilbert Gottfried after a long illness," they said.
"In addition to being the most iconic voice in comedy, Gilbert was a wonderful husband, brother, friend and father to his two young children. Although today is a sad day for all of us, please keep laughing as loud as possible in Gilbert's honor."
— Gilbert Gottfried (@RealGilbert) April 12, 2022
Advertisement - story continues below
Gottfried was a fiercely independent and intentionally bizarre comedian's comedian, as likely to clear a room with anti-comedy as he was to kill with his jokes.
He first came to national attention with frequent appearances on MTV in its early days and with a brief stint in the cast of "Saturday Night Live" in the 1980s.
Gottfried also did frequent voice work for children's television and movies, most famously playing the parrot Iago in Disney's "Aladdin."
Many paid tribute to the comedian on Tuesday.
Gilbert, I don't want to believe this. I loved him. I'm heartbroken for his beautiful family. Say it ain't so. For almost 40 years his spectacular comedy blew me away.
You can't be funnier. My God, all who experienced him are crushed. Say it ain't so.?♥️ https://t.co/pO3HW36ta7

— Richard Lewis (@TheRichardLewis) April 12, 2022
Advertisement - story continues below
Gilbert Gottfried made me laugh at times when laughter did not come easily. What a gift. I did not know him well but I loved what he shared with me. My best wishes and sympathy to his family. #ripGilbertGottfried

— jason alexander (@IJasonAlexander) April 12, 2022
RIP Gilbert. Opening for Gilbert Gottfried at Carolines and Princeton Catch was one of the great thrills of my early stand up life. He could leave you gasping for breath…just indescribably unusually hilarious…Damn.

— Jon Stewart (@jonstewart) April 12, 2022
Advertisement - story continues below
RIP Gilbert Gottfried. A completely unique comedian and classic voice. Our contemporary connection to Comedy's Old School. Forever a '50s and '60s guy. Not too many of us left. Seems like I just did his Sirius/Podcast. Will always be the legendary example of making miserable fun. https://t.co/7YFsZYxGj3

— Stevie Van Zandt (@StevieVanZandt) April 12, 2022
rest in peace to Gilbert Gottfried who has probably the best sequence in game show history on Hollywood Squares. if you're not an old hag like me who remembers the rules, both contestants needed his square to secure the 5-square win, but he decided to troll both of them pic.twitter.com/Egzyzygudd

— manny (@mannyfidel) April 12, 2022
Advertisement - story continues below
Bob Saget and Louie Anderson and Gilbert Gottfried.
The world is much unfunnier since the start of this year. pic.twitter.com/kPeKxyvM5z

— Eric Alper ? (@ThatEricAlper) April 12, 2022
"Gilbert's brand of humor was brash, shocking and frequently offensive, but the man behind the jokes was anything but," Gottfried's friend and podcast co-host Frank Santopadre said in a statement.
Advertisement - story continues below
"Those who loved and him were fortunate enough to share his orbit knew a person who was sweet, sensitive, surprisingly shy and filled with a childlike sense of playfulness and wonder," Santopadre said.
The Western Journal has reviewed this Associated Press story and may have altered it prior to publication to ensure that it meets our editorial standards.
Conversation