News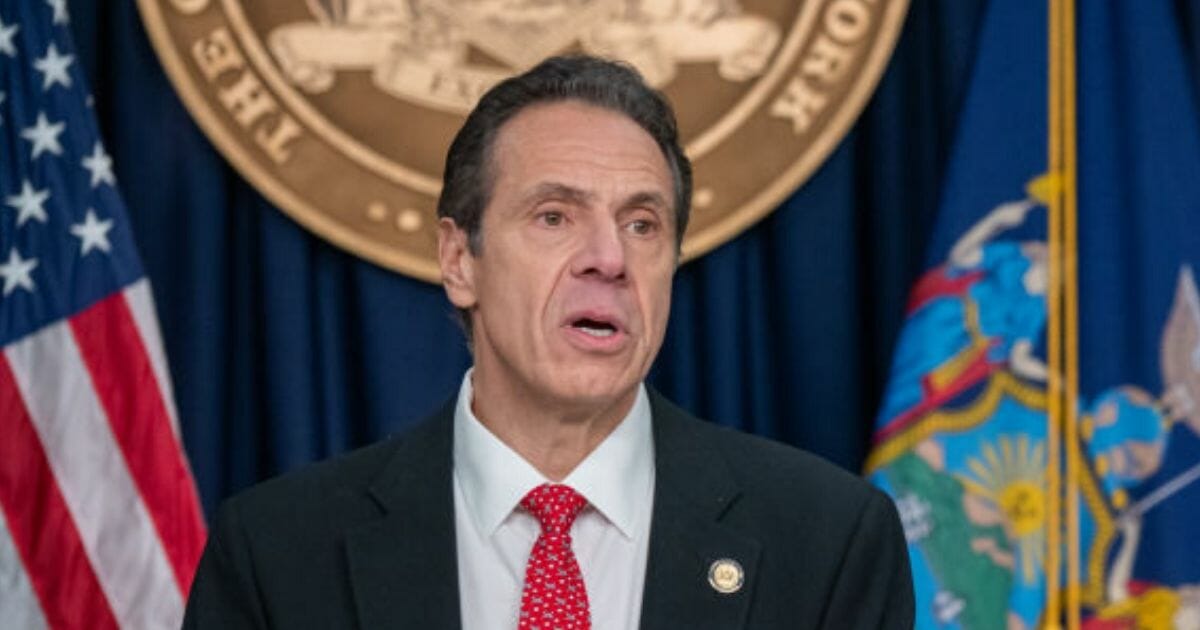 New York Gov. Cuomo Orders All Non-Essential Workers To Stay Home, Bans Gatherings of Any Size
New York Gov. Andrew Cuomo is ordering all workers in non-essential businesses to stay home and is banning gatherings statewide.
"Only essential businesses can have workers commuting to the job or on the job," Cuomo said of an executive order he will sign Friday.
Nonessential gatherings of individuals of any size or for any reason are canceled or postponed.
Advertisement - story continues below
Defense Secretary Mark Esper says more than 4,000 National Guard reservists have been deployed in 31 states to help battle the coronavirus.
Esper told Fox News that the Army Corps of Engineers were in New York three days ago working to help identify sites, such as college dorms or hotels, that it could renovate for hospital beds.
Esper says the military also is preparing Army units to assemble field hospitals.
Esper, who has spoken with New York Gov. Andrew Cuomo, says the Comfort hospital ship will be in New York.
Advertisement - story continues below
He says the Mercy hospital ship will be deployed early next week on the West Coast.
He adds 67 U.S. service members are infected with coronavirus and that 1,500 Americans are quarantined on four U.S. bases in an effort to lighten the burden on the nation's civilian medical facilities.
Are you concerned about the coronavirus?
Authorities in Germany and Switzerland are also ratcheting up restrictions on public life following the rapid increase of infections from the coronavirus.
The German state of Bavaria became the country's first to announce a partial lockdown, shutting many businesses that had remained open and telling people to stay home in most cases.
People will be allowed to go out to work, buy food, visit the doctor or exercise, but not in groups.
Advertisement - story continues below
Another German state, Saarland, planned to follow suit, and two other regions said they would allow only small groups in public.
Neighboring Switzerland said it was banning groups of more than five people in public across the country, and police can fine people who flout the new rules 100 francs ($102).
Italy and Spain have imposed further lockdowns on their residents.
Germany, a country of 83 million people, has 16,290 confirmed infections and 44 deaths so far, according to a Johns Hopkins University tally. Switzerland, with 8.5 million residents, has 4,164 cases and 43 deaths.
Advertisement - story continues below
Foreign ministers from Japan, China and South Korea held a video conference Friday and agreed to continue cooperating in their effort to fight against the coronavirus outbreak.
Japanese foreign minister Toshimitsu Motegi and his counterparts, China's Wang Yi and South Korea's Kang Keung-wha, ensured cooperation among the three countries in their effort and agreed to hold a three-way meeting of health authorities at an early date.
Motegi also proposed sharing of information on drugs and vaccine development, as well as cooperation to ensure shipment of medical supplies and emergency relief goods among the three countries.
Motegi told the other ministers that Japan hopes to fully achieve the Tokyo Olympics and Paralympics "as a proof of human victory against the new coronavirus," the Japnaese foreign ministry said in a statement.
The Western Journal has reviewed this Associated Press story and may have altered it prior to publication to ensure that it meets our editorial standards.
Conversation