Commentary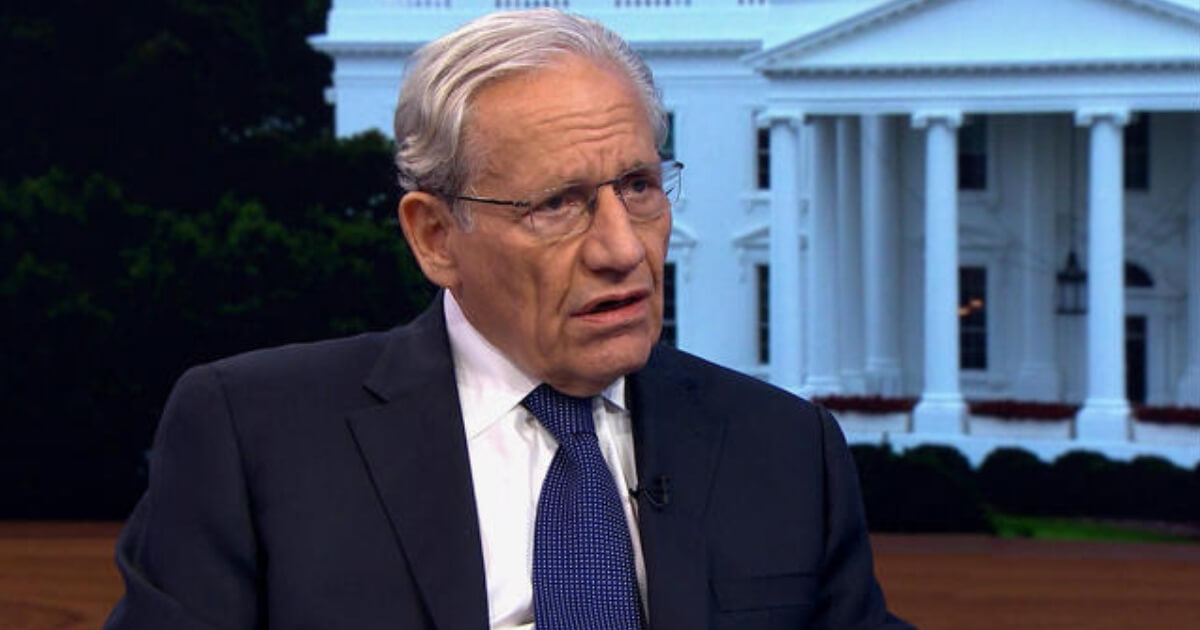 Bob Woodward Takes a Hatchet to Trump-Russia Collusion Claims
Bob Woodward has undergone a journalistic rehabilitation of sorts now that his book attacking the Trump administration, "Fear," has been released.
Yes, Woodward helped break the Watergate scandal. Since then, a series of journalistic missteps have caused many in the profession to question his methods. However, "Fear" has caused those in the industry to forget them, as The Daily Caller notes, with reviews noting that Woodward's "work has been factually unassailable" and that "his reporting comes with the credibility of a long and storied history that separates this book from previous efforts on Trump."
However, one thing nobody seems to be calling "factually unassailable" is what he has to say about the issue of Trump and Russian collusion.
Advertisement - story continues below
In an interview with conservative talk show host Hugh Hewitt Friday, Woodward said that although he searched "hard" for evidence of collusion between the Trump campaign and Kremlin officialds, he found nothing to indicate it existed.
In the interview, Hewitt asked Woodward about possible reasons for impeachment of Trump.
"So let's set aside the Comey firing, which as a Constitutional law professor, no one will ever persuade me can be obstruction," Hewitt said, according to RealClearPolitics.
Advertisement - story continues below
"And Rod Rosenstein has laid out reasons why even if those weren't the president's reasons. Set aside the Comey firing. Did you, Bob Woodward, hear anything in your research in your interviews that sounded like espionage or collusion?"
"I did not, and of course, I looked for it, looked for it hard," Woodward said.
Do you think there was collusion between the Trump campaign and Russia?
"And so you know, there we are. We're going to see what (special counsel Robert) Mueller has, and (Trump lawyer John) Dowd may be right. He has something that Dowd and the president don't know about, a secret witness or somebody who has changed their testimony. As you know, that often happens, and that can break open or turn a case," he added.
"But you've seen no collusion?" Hewitt asked.
"I have not," Woodward said.
Advertisement - story continues below
He made sure by asking him one more time at the end of the interview.
"Very last question, Bob Woodward, I just want to confirm, at the end of two years of writing this book, this intensive effort, you saw no effort — you, personally, had no evidence — of collusion or espionage by the president presented to you?" Hewitt asked.
"That is correct," Woodward said.
Now, Woodward isn't the last word on anything on the Trump administration, but the point is that he wasn't afraid to put pretty much anything he could get into "Fear." If he looked "hard" into Russian collusion and couldn't find anything, that should say something.
Advertisement - story continues below
For all we know,  Mueller may come up with some convincing evidence that there was collusion between the Trump campaign and the Russians. I highly doubt it at this point, but anything could happen. However, the idea that there's some sort of mountain of evidence pointing toward collusion or conspiracy is simply untrue. Even Bob Woodward can tell you that.
Conversation