Commentary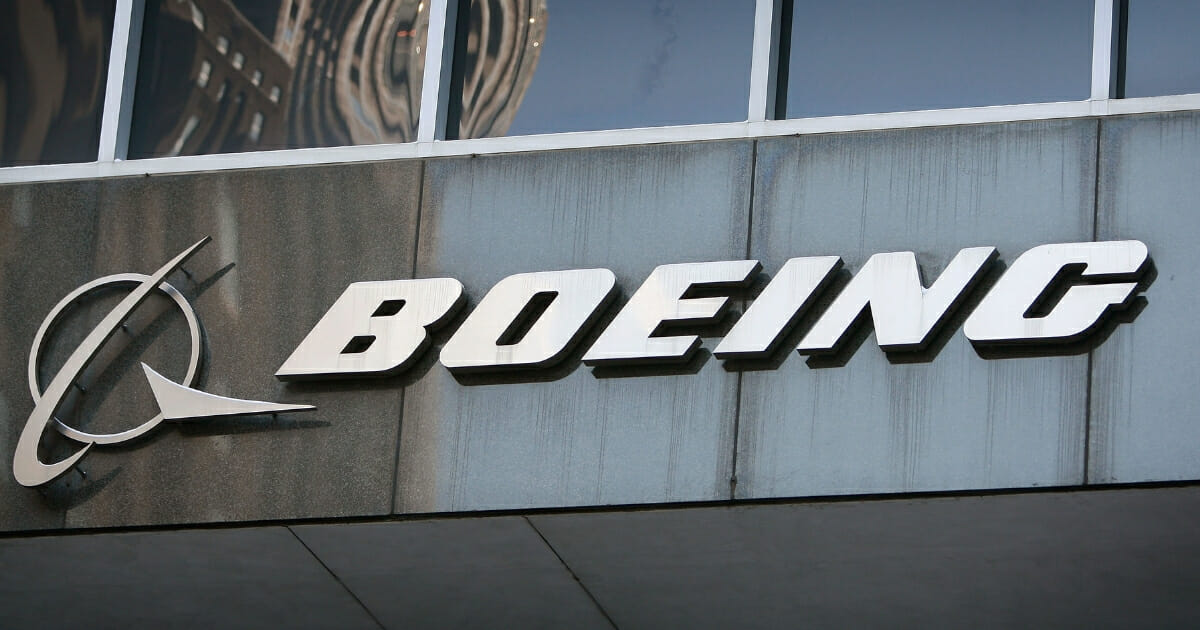 If Boeing Wasn't in Enough Hot Water, We Now See That Critical Jobs Were Outsourced for $9 an Hour
Outsourcing will always be a controversial subject, particularly in the tech industry.
One gets the feeling it's about to become a lot more controversial — because the latest controversy to surround the practice isn't just about American jobs but about human lives.
According to Bloomberg, the software on the 737 Max plane — which was grounded after the crashes of both Lion Air Flight 610 and Ethiopian Airlines Flight 302 — may have been partially developed by outsourced engineers who would make as little as $9 an hour.
Advertisement - story continues below
"It remains the mystery at the heart of Boeing Co.'s 737 Max crisis: how a company renowned for meticulous design made seemingly basic software mistakes leading to a pair of deadly crashes. Longtime Boeing engineers say the effort was complicated by a push to outsource work to lower-paid contractors," Bloomberg's Peter Robison reported.
"The Max software — plagued by issues that could keep the planes grounded months longer after U.S. regulators this week revealed a new flaw — was developed at a time Boeing was laying off experienced engineers and pressing suppliers to cut costs."
Thus came the outsourcing to low-paid software engineers, "often from countries lacking a deep background in aerospace — notably India."
Former Boeing software engineer Mark Rabin told Bloomberg that some of the outsourced engineers worked across from Boeing Field in Seattle.
Advertisement - story continues below
Some employees of HCL Technologies Ltd., an Indian firm, were described by Bloomberg as "recent college graduates."
The decision didn't sit well with Boeing's regular software engineers; Rabin said "it was controversial because it was far less efficient than Boeing engineers just writing the code."
Do you think these jobs should have been outsourced?
He added that "it took many rounds going back and forth because the code was not done correctly."
However, Bloomberg noted that HCL programmers were designing to Boeing specifications.
The company also said in a statement that neither HCL nor Cyient, another Indian firm that they subcontracted to, were responsible for either the Maneuvering Characteristics Augmentation System that's being tentatively blamed for both of the 737 Max crashes or for the software responsible for another software flaw involving a malfunctioning cockpit warning light.
Advertisement - story continues below
"Boeing has many decades of experience working with supplier/partners around the world," a Boeing spokesman told Bloomberg.
"Our primary focus is on always ensuring that our products and services are safe, of the highest quality and comply with all applicable regulations."
Nevertheless, Boeing's working arrangements with outsourced engineers — particularly given their low pay — is going to become more controversial as regulators continue their investigation into the 737 Max.
Some of the article's other revelations about Boeing's cost-cutting might also draw some more unwanted attention to the plane manufacturer.
Advertisement - story continues below
Rabin, for instance, "recalled one manager saying at an all-hands meeting that Boeing didn't need senior engineers because its products were mature," according to Bloomberg.
"I was shocked that in a room full of a couple hundred mostly senior engineers we were being told that we weren't needed," Rabin said.
"Boeing was doing all kinds of things, everything you can imagine, to reduce cost, including moving work from Puget Sound, because we'd become very expensive here," a former Boeing flight controls engineer, Rick Ludtke, also told Bloomberg.
"All that's very understandable if you think of it from a business perspective. Slowly over time it appears that's eroded the ability for Puget Sound designers to design."
Advertisement - story continues below
It's been a bad week for Boeing, which is saying something when you consider the battering the company has already taken.
On Friday, The Seattle Times reported that the investigation into the company's production standards had extended beyond the 737 Max to the 787 Dreamliner; federal prosecutors with the Department of Justice have apparently demanded records about the wide-body airliner's production line in South Carolina, where allegations of poor workmanship have been made.
The DOJ is currently conducting a criminal investigation into both the certification and design processes of the 737 Max.
Earlier in the week, sources claimed a new flaw had been discovered in the Max's systems.
Advertisement - story continues below
"In simulator tests, government pilots discovered that a microprocessor failure could push the nose of the plane toward the ground. It is not known whether the microprocessor played a role in either crash," CNN reported.
"When testing the potential failure of the microprocessor in the simulators, 'it was difficult for the test pilots to recover in a matter of seconds,' one of the sources said."
"And if you can't recover in a matter of seconds, that's an unreasonable risk," the source added.
On Thursday, The Verge reported that two of the 737 Max's primary users — Southwest and United Airlines — extended their cancellation of Max flights beyond the original dates they were hoping to reintroduce them to service after the new flaw was found.
Advertisement - story continues below
If it turns out that the accidents were partially the result of cost-cutting at the aviation giant, there's going to be a lot of questions that need to be asked, and some of them will almost certainly have to do with outsourcing.
We need to stress there's no evidence that outsourced engineers had anything to do with the software that caused these crashes.
However, when taken as part of a larger issue, this is something that could be problematic for Boeing.
If there's one thing that's clear from the Bloomberg article, it's that Boeing's software engineers would have been doing better had they all been working in one building and under the employ of one company.
Conversation