Lifestyle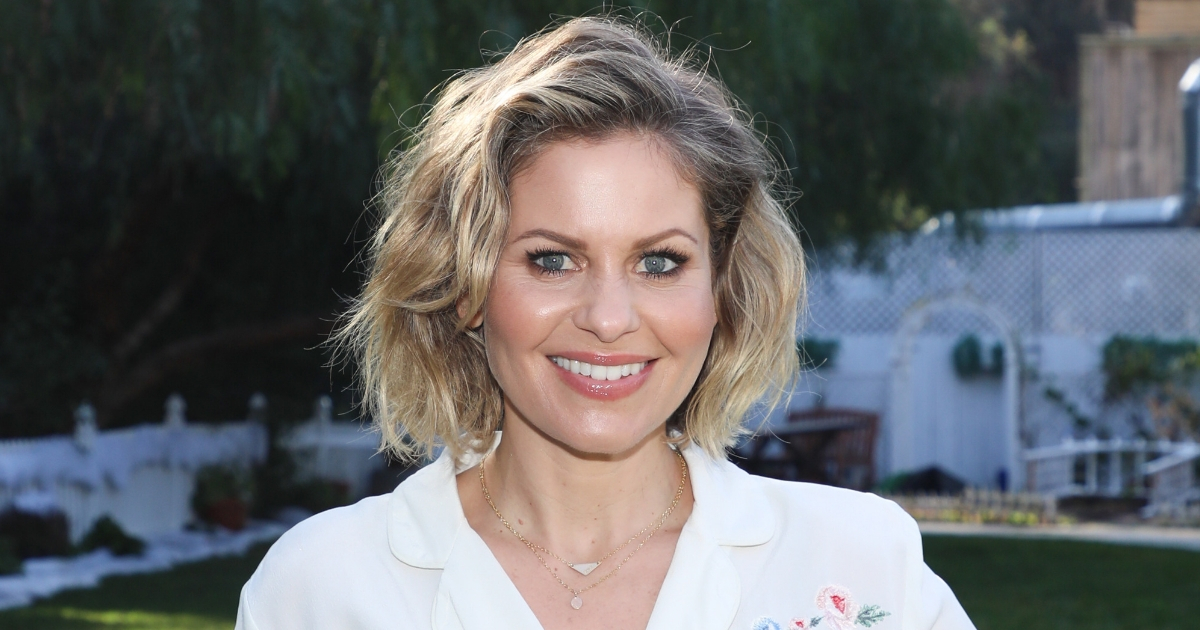 Candace Cameron Bure Opens Up About How She Became a Christian & How She Represents Christ
Our favorite "Full House" turned "Fuller House" star gave a speech at a Liberty University convocation ceremony on Jan. 16, 2019, talking about life and faith to a full house of students.
Candace Cameron Bure flew out to speak at the event. She only speaks at select engagements each year and chose to give Liberty her time and heart despite being under the weather, according to the university's live stream on Facebook.
Advertisement - story continues below
Bure spent some time sharing about her experience as a child actress, growing up in the spotlight and how that shaped her into the woman she is today.
"I could see God's hand on it," she said regarding her success on "Full House." She said coming back to do "Fuller House" has been "a dream come true."
"I get to work with my best friends every day," she said.
Advertisement - story continues below
Surprisingly, the outspoken woman of faith did not grow up in a Christian home. Bure said that she didn't attend church for the first time until the age of 12.
"I was really excited about my life with Jesus," she said. "But at 12 years old I didn't totally understand what that meant."
Bure went on to share about her transition from working actress to a stay at home mom in her twenties. "It was the time in my life that I grew immensely in my relationship with Jesus."
Advertisement - story continues below
Realizing her identity wasn't defined by her career, Bure started to dig deeper into her Bible. "My walk forever changed at that moment," she said.
From there the students cheered her on as Bure talked about her faith walk, explaining what "changed the Gospel" for her.
"I had always thought I was such a good person," she said. "I never truly understood why I needed Jesus … so when the gospel message was presented to me in a way that held my goodness up aginst the law of God's goodness, I saw for the first time that I didn't even come close to what God considers goodness."
Her inspiring words moved all who listened as she shared how she came to understand the "good news" of the Gospel and how Jesus came to save her.
Advertisement - story continues below
"I finally got it," Bure said with a huge grin. "God is so gracious. He extends grace to every single one of us. So it's because of that I want to please God."
In the end, it was Bure's testimony of faith and kindness that left the students with words to remember. "Make sure that you are loving, that you are kind, that you don't get into quarrels, that you're not bickering."
Bure shares more about kindness in her book "Kind is the New Classy: The Power of Living Graciously." As one who has been criticized for her faith, Bure relates to readers about standing up for their beliefs in the current landscape.
Advertisement - story continues below
"Could we switch it to a kindness culture?" she asked in her Liberty University interview, speaking of love and respect to others despite disagreements.
Inspiring words from an inspiring woman who lives out her faith in a kind and classy way.
Conversation