Sports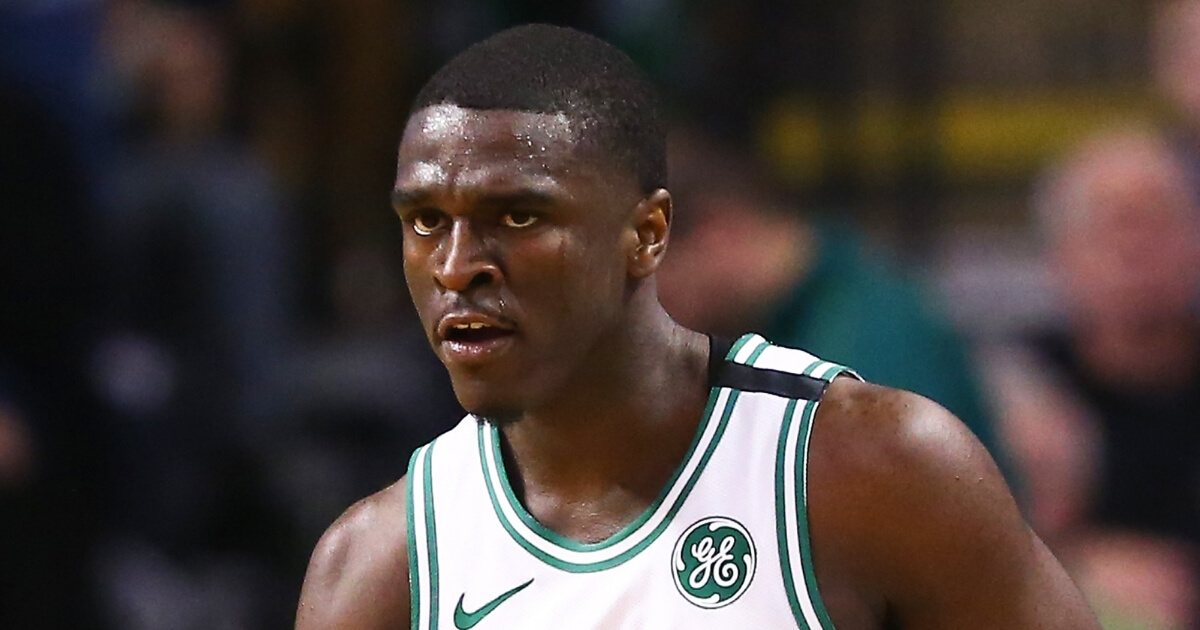 Celtics Guard Arrested for Alleged Assault, Kidnapping, Strangling
Celtics guard Jabari Bird was arrested Friday night and is facing charges of kidnapping, strangulation and assault and battery.
The event is being described as a "domestic incident" and occurred in Boston.
The victim has not yet been identified.
Advertisement - story continues below
According to the Boston Police Department, Bird was "being guarded" at a local hospital for evaluation. The victim was taken to a different hospital for treatment of injuries.
BREAKING: Sources tell @CherylFiandaca #Celtics Shooting Guard Jabari Bird is under arrest & facing charges for an alleged assault in Brighton. Sources tell our I-Team he's now in custody at St. Elizabeth's Hospital.
BPD Domestic Violence Unit is involved. @wbz is LIVE until 8AM. pic.twitter.com/3ztJI7ALKR

— Anaridis Rodriguez (@Anaridis) September 8, 2018
Bird is expected to appear in court on Monday to face the aforementioned charges.
The Celtics issued a statement on Bird's arrest Saturday morning: "We are aware of the incident involving Jabari Bird and are taking it very seriously. We are actively gathering information and will reserve further comment at this time."
Advertisement - story continues below
Bird was selected by Boston in the second round of the 2017 NBA draft after a four-year career at Cal.
He spent his rookie season on a two-way contract and played 20 games in the G-League and 13 games with the Celtics.
Should the Celtics release Jabari Bird if he's convicted of these charges?
After an impressive 2018 Summer League in which he averaged 16.8 points per game, Boston rewarded Bird with a two-year, $2.9 million contract.
Jaylen Brown, who played with Bird at Cal, was among Bird's strongest supporters after his Summer League performance.
"I'm telling you, he's a really, really good player," Brown told NBC Sports Boston. "When he gets his chance, and he'll get it, he'll show everyone. You'll see."
Advertisement - story continues below
Bird is on a minimum contract with Boston, and there's speculation that the Celtics might choose to move on without him. But Adam Himmelsbach of The Boston Globe tweeted Saturday that the team is still gathering information before a decision is made.
Hearing that as of now it's unlikely the Celtics will make any roster decision regarding Jabari Bird today. Team is still gathering information.

— Adam Himmelsbach (@AdamHimmelsbach) September 8, 2018
Bird isn't the only Celtics player to face charges of assault in recent years. Forward Marcus Morris (and twin Markieff) went to trial in October 2017 over an incident that occurred in 2015.
The brothers were eventually found not guilty on all charges and were free to join their respective teams in time for the 2017-18 season.
Advertisement - story continues below
According to the NBA's Collective Bargaining Agreement, a player who pleads guilty or is convicted of a violent felony, such as assault, will be immediately suspended for a minimum of 10 games.
Conversation