Lifestyle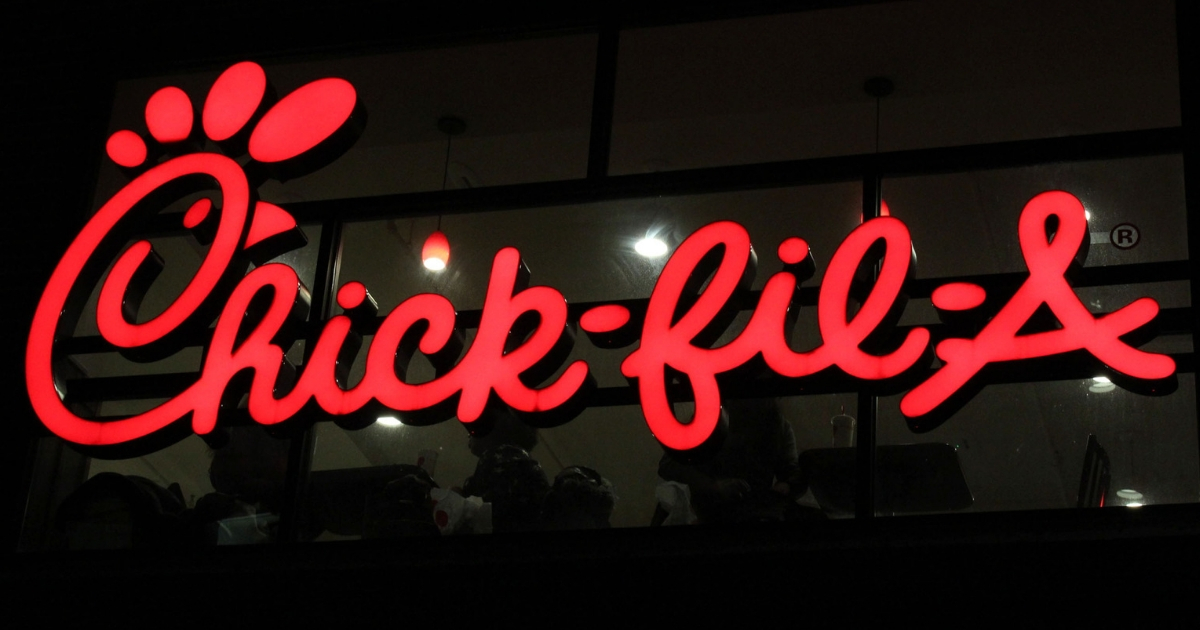 Chick-fil-A Stands by Christian Values, Refuses To Open on Super Bowl Sunday
A company is nothing without its core values. A good company stands by those values, too, despite any pressure they may face from others in the industry.
Chick-fil-A is no different. The popular chicken eatery is known for its waffle fries, signature lemonade and, of course, its chicken.
Advertisement - story continues below
But perhaps even more prominent than these menu items is the restaurant chain's schedule, particularly the fact that it's closed on Sundays.
"Our founder, Truett Cathy, made the decision to close on Sundays in 1946 when he opened his first restaurant in Hapeville, Georgia," the company's website reads.
"Having worked seven days a week in restaurants open 24 hours, Truett saw the importance of closing on Sundays so that he and his employees could set aside one day to rest and worship if they choose — a practice we uphold today."
Advertisement - story continues below
Still, some people aren't too happy that their favorite food service establishment is closed half the weekend, especially those who plan to feast on Super Bowl Sunday.
According to Sports Illustrated, even the Chick-fil-A inside Mercedes-Benz Stadium doesn't plan to open its doors for the special occasion.
Do you admire Chick-fil-A for standing by its long-running policy? 
While the venue will be packed with fans attending Super Bowl LIII on Feb. 3, 2019, the company won't waver on its day of rest policy.
Although this could certainly be a huge opportunity to bring in business (not that the successful chain needs it), they're standing their ground.
It may seem silly for a Chick-fil-A to even be in the stadium at all considering most pro-football games are played on Sundays, but there's more to this venue than the NFL.
Advertisement - story continues below
"We're open for about 100 events a year that happen right here at the stadium," Jonathan Hollis, franchise operator of the Chick-fil-A at Mercedes-Benz Stadium, said in a statement.
"We have Atlanta United soccer games, concerts, college football games, high school football games, band competitions and more."
Hollis goes on to explain that "having a Chick-fil-A in the stadium allows us to serve a myriad of people throughout the year at all sorts of events. We're here when they're making memories. And we want to create those memories with them — it's what we do best."
Advertisement - story continues below
Some Chick-fil-A locations have been known to open on a Sunday for community service or emergency purposes. From special birthdays to natural disasters, the company upholds its reputation for caring and compassion.
LIGHTS ON and delivering food and water to our passengers! Thank you @dancathy with @ChickfilA for opening on a SUNDAY! #ChristmasMiracle pic.twitter.com/0PlSxHIWj5

— Atlanta Airport (@ATLairport) December 18, 2017
Unfortunately, for those with regular nugget cravings, a football game doesn't fall into one of these categories.
Advertisement - story continues below
The good news is that anyone attending the Super Bowl will have a chance to get loaded fries in place of chicken sandwiches; Sports Illustrated reported that "Fries Up" will be open during the game.
Conversation