News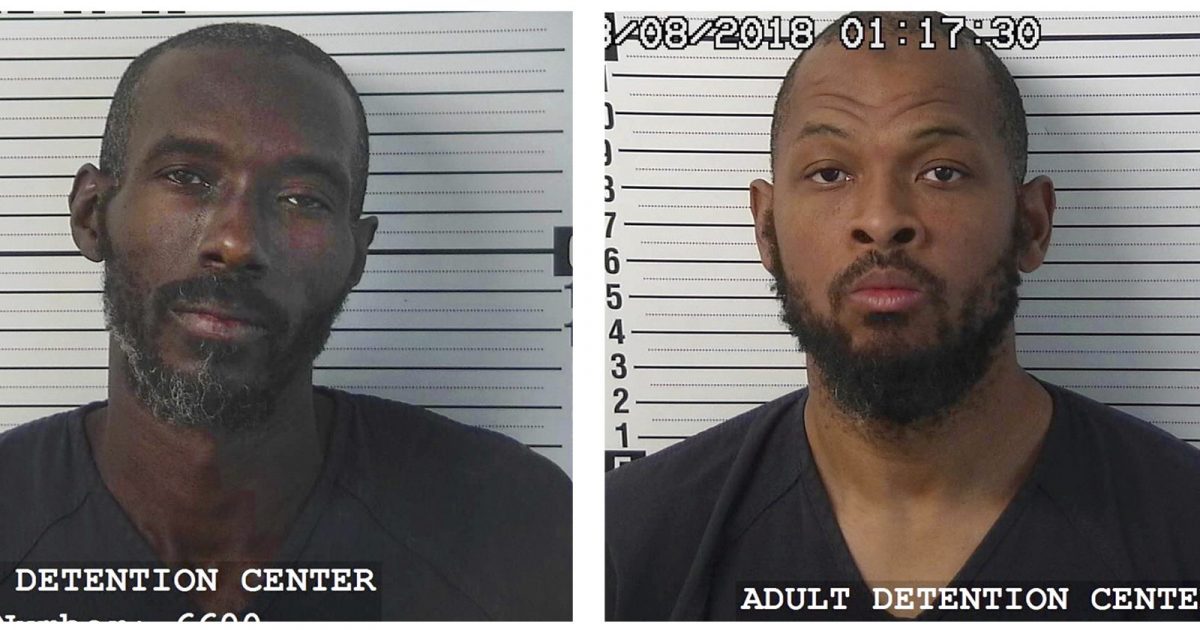 Child Remains Found at New Mexico Compound After 11 Others Rescued Alive
For months, neighbors worried about a squalid compound built along a remote New Mexico plain, saying they brought their concerns to authorities long before sheriff's officials first found 11 hungry children on the lot, and then the remains of a small boy.
Two men and three women also had been living at the compound and were arrested following a raid Friday that came as officials searched for a missing Georgia boy with severe medical issues.
Medical examiners still must confirm whether the body found at the property in a second search of the compound on Monday is that of Abdul-ghani Wahhaj, who was 3 years old in December when police say his father took him from his mother in Jonesboro, Georgia.
Advertisement - story continues below
The boy's father, Siraj Ibn Wahhaj, was among those arrested in the compound raid that has since resulted in the series of startling revelations on the outskirts of Amalia, a tiny town near the Colorado state line marked by scattered homes and sagebrush. Authorities said they found the father armed with multiple firearms, including an assault rifle.
Siraj Ibn Wahhaj was scheduled to appear in court Wednesday on a warrant from Georgia that seeks his extradition to face a charge of abducting his son from that state last December. He had expressed wanting to perform an exorcism on his son, the warrant said.
The group arrived in Amalia in December, with enough money to buy groceries and construction supplies, according to Tyler Anderson, a 41-year-old auto mechanic who lives nearby.
He said Tuesday he helped the newcomers install solar panels after they arrived but eventually stopped visiting.
Advertisement - story continues below
Anderson said he met both of the men in the group, but never the women, who authorities have said are the mothers of the 11 children, ages 1 to 15.
Anderson did not recall seeing the Georgia boy who was missing. But he said some of the smaller children from the compound turned up to play with children at neighboring properties after the group first arrived.
"We just figured they were doing what we were doing, getting a piece of land and getting off the grid," said Anderson, who moved to New Mexico from Seattle with his wife seven years ago.
As the months passed, however, they stopped seeing the smaller children playing in the area. They also stopped hearing guns fired off at a shooting range on the property, he said.
Jason Badger, who owned the property where the compound was built, said he and his wife had pressed authorities to remove the group after becoming concerned about the children. The group had built the compound on their acreage instead of a neighboring tract owned by Lucas Morton, one of the men arrested during the raid.
Advertisement - story continues below
"I started to try and kick them off about three months ago and everything I tried to do kept getting knocked down," Badger said.
A judge dismissed an eviction notice filed by Badger against Morton in June, court records said. The records did not provide further details on the judge's decision.
After the raid, Anderson went over and looked at the property for the first time in months.
"I was flabbergasted from what it had turned into from the last time I saw it," he said.
Advertisement - story continues below
Authorities said the compound shielded by old tires, wooden pallets and an earthen wall studded with broken glass had been littered with "odorous trash."
The 11 children found living at the encampment — described as a small trailer embedded in the ground — had been without clean water and appeared to have not eaten in days, according to Taos County Sheriff Jerry Hogrefe.
At a news conference in Taos, Hogrefe described FBI surveillance efforts in recent months that included photographs of the compound and interviews. He said the images were shared with the mother of Abdul-ghani but she did not spot her son, and that the photographs never indicated the boy's father was at the compound.
"I had no probable cause to get a search warrant to go onto this property," the sheriff said.
Advertisement - story continues below
He said FBI officials were invited to the news conference but declined to attend. An FBI spokesman did not immediately return a call seeking comment.
Hogrefe said the "breaking point" in seeking a search warrant came when Georgia authorities received a message that may have originated within the compound that children were starving inside.
It was not clear who sent the message or how it was communicated. Georgia detectives forwarded it to the Taos County Sheriff's Office.
Authorities returned to search the compound after interviews on Friday and Saturday led them to believe the boy might still be on the property.
Advertisement - story continues below
"We discovered the remains yesterday on Abdul's fourth birthday," Hogrefe said, appearing to fight back tears.
Aleks Kostich, managing attorney in the Taos County public defender's office, said the office was gathering information and assigning attorneys to the defendants. He declined to comment on their behalf, saying the case was in its early stages.
However, he questioned the "legal sufficiency" of the criminal complaints filed against the men and women, saying they were vague.
"I'm not sure how much investigating has been done," he said. "I'm not sure how much law enforcement knows and how long they've known it for."
The Western Journal has reviewed this Associated Press story and may have altered it prior to publication to ensure that it meets our editorial standards.
Conversation
Notice: Due to threatened de-monetization, we have temporarily removed commenting while we build a long-term commenting solution that allows you to voice your opinion freely and allows us to continue to publish the news fearlessly and cover topics that you care about. If you would like to personally partner with The Western Journal to help us continue publishing while under relentless assault by Big Tech, please visit our
subscription page
here. We encourage you to share this article and discuss with your friends.