Commentary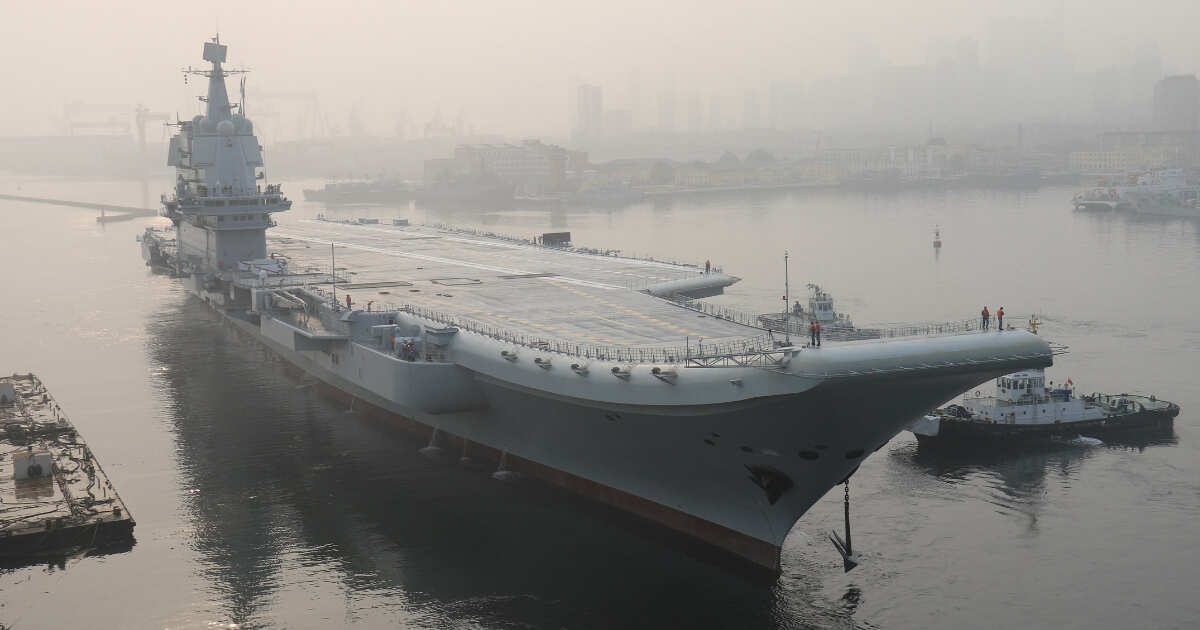 China Is Collecting on the Debts of Other Countries...and Gaining Footholds at Our Backdoor
When most Americans think of expansionism in China's naval power — if they think of it at all — their minds immediately go to the South China Sea, where Beijing has been trying to increase its territorial waters by building man-made islands and fortifying defenses elsewhere, particularly on the island of Hainan.
However, China's naval ambitions go far wider than that — wide enough, indeed, that they could reach into America's backyard.
To understand just how this is happening, you first have to understand the Belt and Road Initiative, Chinese President Xi Jinping's signature infrastructure plan. Broadly speaking, it's a way to expand soft power by investing in infrastructure development in Africa, Asia and Europe. In a bit of romanticizing, Xi has said that the role of the program will be to reopen the Silk Road trade routes of antiquity.
Advertisement - story continues below
As Vice News pointed out in a February report, however, Silk Road 2.0 doesn't necessarily seem as benign:
The countries that are receiving money from China aren't exactly the most financially stable in the world; six received debt bailouts during recent global financial crises and another "26 or 27" have junk bond ratings. This means that the chances that they'll be unable to repay are high, and we're already beginning to see some of the fallout.
"Albeit slowly, poorer countries are awakening to the downside of Chinese cash," The Washington Post reported last August. "Montenegro took Chinese money, labor, construction material and engineering to build a highway from its port on the Adriatic Sea toward Serbia. But now with the highway less than halfway built, the tiny Balkan nation faces the prospect of incurring debt of more than 80 percent of its gross domestic product. The International Monetary Fund says Montenegro can't afford to finish the project."
Advertisement - story continues below
And then there's the fact that China isn't the most lenient lender. If you can't repay, they certainly expect something back. And given how much port infrastructure they're building — and now their navy is, by some estimates, the largest in the world — that's not a comforting thought.
"Sri Lanka was so indebted to China after approving a string of ambitious projects that it was forced last year to lease a port in Hambantota to a Chinese company for 99 years," The Post reported. "American and Japanese concerns that China planned to use the port as a naval outpost have caused them to increase their military assistance to the island nation. On Wednesday, Sri Lanka's defense minister announced that it would not allow China to use the port for military purposes — at least a temporary setback for Beijing."
Temporary — but one that will keep us competing with the Chinese over assistance to Sri Lanka for the next century if we want to keep it permanent.
Keep in mind that this is just the Belt and Road Initiative. There's another area of the world that's not along the historical Silk Road where China wants to make major inroads: Latin America.
"There is a sense that China is increasingly active in Latin America … and that we are seeing bigger announcements, bigger numbers, bigger deals, bigger projects," Margaret Myers, director of the Inter-American Dialogue's China and Latin America program, told the U.K. Guardian for a February 2018 story. "All of these things are bound to catch the attention of those up north."
Harold Trinkunas, a Stanford University scholar, said that even during the waning years of the Obama administration there were serious concerns regarding China's ambitions in Latin America.
Advertisement - story continues below
"If you go back even two years, there certainly were a large number of people inside the State Department and the Defense Department … raising concerns about China's role in Latin America," Trinkunas said. "They finally maybe have somebody who's willing to give voice to those opinions."
Indeed, the 2017 national security strategy called out China for its attempts "to pull the region into its orbit through state-led investments and loans." Former Secretary of State Rex Tillerson called out China for its "imperial" ambitions and the president, it needs no restating, has taken a hard line on Beijing.
Yet that isn't enough, according to Latin American scholars Carlos Gustavo Poggio Teixeira and Fernanda Magnotta. In an Op-Ed they co-authored for The Hill published last November, they argued that "the United States has done little to counterbalance China in the region. As a matter of fact, in spite of its rhetoric, the policies pursued by the Trump administration may end up increasing China's standing in the Western Hemisphere.
"The U.S. trade war with China opened up new market opportunities for Latin American exports, thus strengthening the trade flow between them. For example, one of the major moves the Chinese made to retaliate was a 25 percent tariff on U.S. soybeans, which happens to be the top Brazilian export product. The Chinese intend to replace its soybean imports from the United States with Brazilian and Argentinian beans. One study by a Brazilian industrial association concluded that the U.S.-China trade war may increase the country's exports to China by $6.4 billion."
Advertisement - story continues below
The trade war, then, puts the United States in an unenviable position of trying to confront what the Trump administration sees as unfair Chinese trade policies while not driving Latin America further into the orbit of Beijing. While our neighbors to the south (with one notable exception) aren't as economically penurious as many of the recipients of loans under the Belt and Road Initiative, that doesn't mean they — and by extension, we — won't face the same problem as in Sri Lanka.
"According to the China-Latin America Finance Database there has been more than $150 billion in loans and credit lines for governments in Latin America since 2005. There are even projects for building a Nicaraguan Canal, which although it seems unlikely to be completed any time soon, its sheer scale demonstrates China's ambitions in the region," Teixeira and Magnotta note.
"It is worth noticing that, contrary to Western institutions such as the World Bank and the IMF, the conditions for borrowing from the Chinese are not based on the traditional austerity measures and usually have very limited safeguards."
Do you think that the United States should do more to combat Chinese influence in Latin America?
Advertisement - story continues below
Ever since the days of the Monroe Doctrine, the United States has been the dominant superpower in the region. Will that be the case 50 years from now? Even 30 years from now? Given China's ambitions, the Monroe Doctrine could well be a dying document.
Myers says that we shouldn't worry about a situation where Latin American ports will be controlled by the Chinese for military reasons: "Of course, the more the Chinese invest, the more they will want to influence things in the region to protect their investments. But I see this as largely motivated by economic rather than strategic interests," she said.
Is that really worth betting on for the Trump administration — or any administration, for that matter?
Conversation