Commentary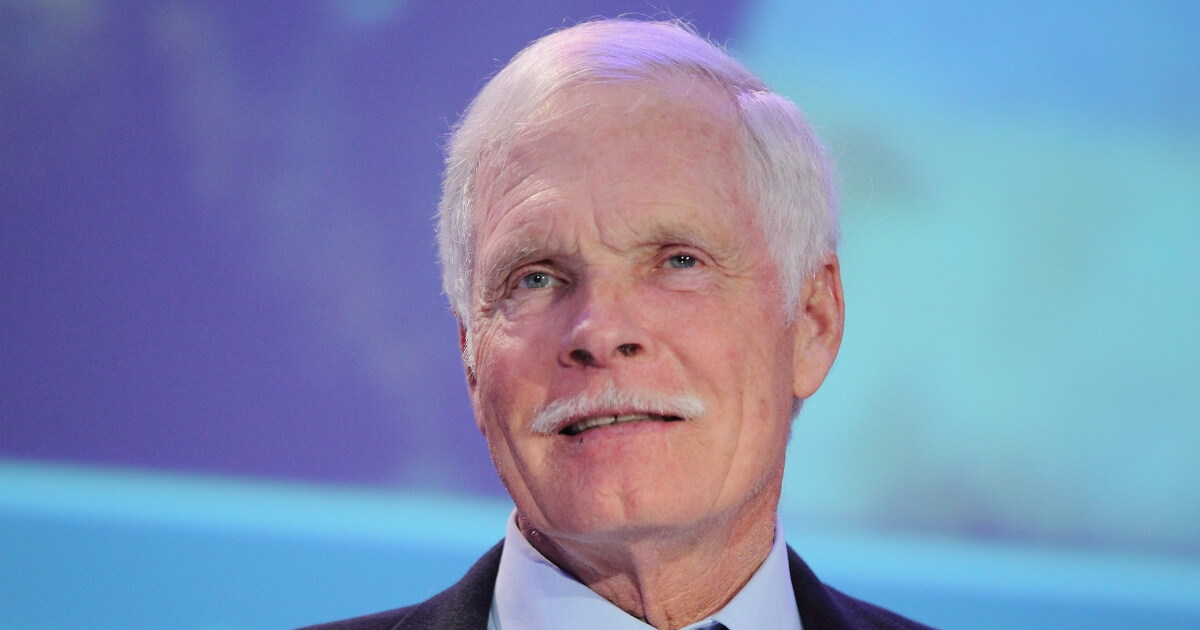 CNN Founder Blasts Network for Lack of a 'More Balanced Agenda'
Well, here's a wonderful bit of irony for your weekend: Ted Turner, the hyper-political founder of CNN, now thinks that CNN has gotten too political for his tastes.
Turner, 79, made the remarks in an interview with "CBS Sunday Morning" that will air this week.
According to The Associated Press, the media magnate said "that he'd prefer his old network had a more balanced agenda, 'but that's just one man's opinion.'"
Advertisement - story continues below
It is just one man's opinion, but when you consider the other opinions that Turner has, that's quite a statement to make.
Consider some of the things that Turner has done over the years, as chronicled by the Atlanta Journal-Constitution.
He's offended Catholics by calling Ash Wednesday adherents "Jesus freaks."
He offended Jews by making an off-color remark about them and then ending a letter of apology to a Jewish group with, "Yours in Christ."
Advertisement - story continues below
He said that China's one-child policy was one we should adopt to stop global warming, saying "If we're going to be here (as a species) 5,000 years from now, we're not going to do it with seven billion people."
He also said that if global warming wasn't addressed, most of us would be dead "and the rest of us will be cannibals."
Do you think CNN is beyond help?
Back in 2005, he said the Bush administration should "give (Kim Jong Il) a break" since the threat posed by North Korea to the United States was "non-existent." When Wolf Blitzer, a member of the network he founded, pointed out to Turner that the Kim regime's missiles might be able to reach Alaska, Turner responded: "Well, what, the Aleutian Islands? There's nothing up there but a few sea lions."
This, in short, is not a man who thinks that politics are something to be tiptoed around, and even he thinks CNN has gotten too political. Why?
Well, let's keep in mind the fact that CNN's ratings have been in the toilet.
Advertisement - story continues below
"CNN ranked No. 6 across basic cable in total prime time viewers, and No. 5 in total day this past week," Adweek reported earlier this month. "Despite the top 10 finishes, the network was -36 percent in prime time viewers, and -41 percent in total day viewers vs. the same week last year.
"During the same same week in 2017, cable news provided wall-to-wall coverage of Hurricane Irma. Significant breaking news stories tend to give CNN a bigger ratings boost than what Fox News or MSNBC traditionally get."
Don't be so sure about that, Adweek. Now even hurricane coverage on CNN has become political.
During the preparations for Hurricane Florence earlier this month, former Obama administration State Department spokeswoman and CNN contributor, Jen Psaki said she felt that President Trump's tone was "very jarring."
Advertisement - story continues below
"And, you know, it is — you just saw his tone there, but it is — he talks as if this is an accomplishment for him," Psaki said at the time. "Like, 'I created this big, crazy hurricane.'"
Right, yes, that's exactly it. Take it from me, CNN: When even Ted Turner thinks you've jumped the global warming-bedraggled shark, perhaps maybe it's time to tone it back a notch.
Conversation