Commentary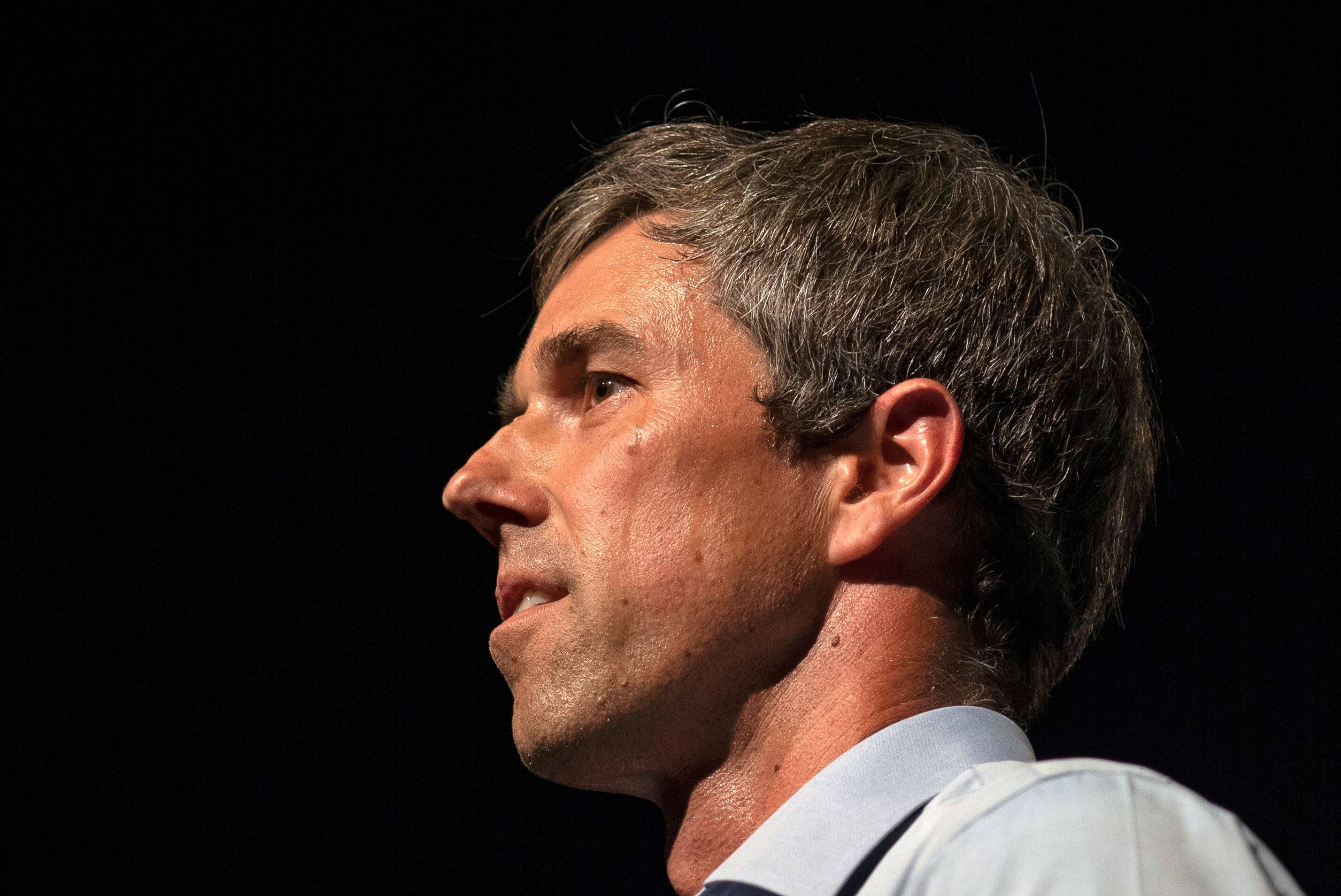 CNN Turns Against the Golden Boy With 'White Privilege' Attack On Beto O'Rourke
It is safe to say that one of the most interesting things for Republicans to watch over the next two years is how Democrats will turn on and attack each other as the massive field of potential and would-be presidential candidates is whittled down to a handful of actual contenders for the party's nomination.
We've already seen the left mercilessly turn on Hawaii Rep. Tulsi Gabbard, and there have been a number of snipes back-and-forth among the left with regard to the potential candidacies of prominent Democratic luminaries like Sens. Bernie Sanders and Elizabeth Warren, as well as presumptive front-runner and former Vice President Joe Biden.
Now even the progressive left's newest "Golden Boy" — former Texas Rep. Robert "Beto" O'Rourke — has come under fire from one particular sector of the left, with an attack against his race and sex and an accusation of white male privilege that has been exploited ahead of an expected presidential run.
Advertisement - story continues below
That hit came from CNN's race and "intersectionality"-obsessed senior political reporter, Nia-Malika Henderson, who titled her sanctimonious piece, "Beto's excellent adventure drips with white male privilege."
Henderson began her piece by describing some of O'Rourke's recent actions as if they had been done by a woman with a similar background and circumstances — former member of Congress and parent who just lost a hard-fought Senate campaign — and really let it rip.
She mentioned his ridiculous live-streaming of a dental visit, noted that he had no real policy knowledge and compared his "pontification" over whether the Constitution still mattered or not to that of an uninformed first-year college student.
She further shared some snippets from O'Rourke's ongoing blog posts documenting a seemingly aimless road trip around the country, which read as if they were journal entries written by an angst-ridden teenager.
Advertisement - story continues below
"This is Beto O'Rourke's navel-gazing, self-involved, rollout of a possible rollout of a possible presidential campaign. Oprah Winfrey's couch is next," wrote Henderson. "This could never, ever be a woman."
Henderson noted that several Democratic women have already thrown their hats in the presidential ring — Warren and Gabbard, as well as New York Sen. Kirsten Gillibrand — and pointed out that they must run "as serious, surefooted, policy experts with big ideas," even as they are faced with unserious questions about their "likeability" and other non-policy-related things.
Do you think the left will continue to attack and destroy their own?
Meanwhile, you could almost feel Henderson cringe as she wrote about how O'Rourke has already drawn comparisons to former President Barack Obama — "He skateboards! He listens! He connects on the internet!" — largely due to his charisma and fundraising ability, even though he lost to incumbent Sen. Ted Cruz despite raising more than $80 million in that failed 2018 campaign.
"And Jack Kerouac-style, he roams around, jobless (does he not need a job?) to find himself and figure out if he wants to lead the free world. This is a luxury no woman or even minority in politics could ever have," Henderson wrote.
"But O'Rourke, tall, handsome, white and male, has this latitude, to be and do anything," she continued. "His privilege even allows him to turn a loss to the most despised candidate of the cycle into a launching pad for a White House run."
Advertisement - story continues below
Revealing the real racial heart of her bitter complaint against O'Rourke, Henderson added, "Stacey Abrams, a Yale-trained lawyer, couldn't do this."
"O'Rourke is being criticized for his randomness. For his TMI'ing and for his 'what do I want to do with my life' aimlessness," she concluded. "But the fact that he knows he has the freedom to cast about as a campaign-in-waiting forms, shows how much of his political identity is predicated on being white and male."
This rather stark piece criticizing O'Rourke from a prominent CNN reporter is really quite something, in that many of her critiques of the left's latest flavor of the week — aside from the white male privilege pablum — resonate with those of us on the right, even as she focused in on race and sex to stir up dissension against him on the left.
O'Rourke may very well be the next nominee of the Democratic Party, but it is probably just as likely that he will become just another also-ran as the left eat their own and all of the crabs in the bucket scramble to grab and pull down any others who seem on the verge of clearing the scrum beneath them … and we conservatives can't help but kick back and smile as we watch it all happen in front of us.
Conversation