News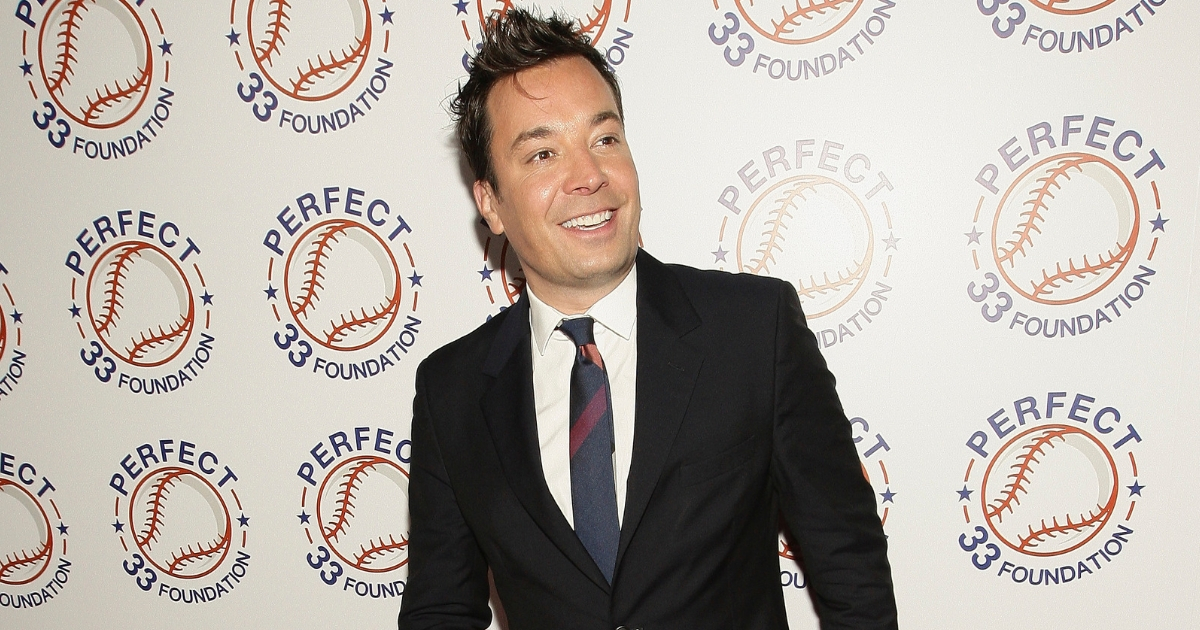 Couple Dining Doesn't Bat an Eye When Jimmy Fallon Walks In, So He Pays Their $1,136 Bill
A while ago while I was on a cross-country flight, I found myself paging through the airline's magazine. You know, it was one of those glossy periodicals as dedicated to advertising as articles.
I remember it had a dating-service ad with a header that proclaimed, "It's just lunch!" And that struck me as ironic because many people find it a struggle to fill their stomachs at any time of the day.
For them, it's never just lunch or dinner or breakfast. That's part of the reason why I find it so encouraging when big-name celebrities pick up the tab for ordinary people and those who struggle.
Advertisement - story continues below
Consider the case of Louisville, Kentucky, resident Sydney Gholston. An employee of Home of the Innocents, a nonprofit that aids disadvantaged children, she was shopping for Thanksgiving dinner in 2016.
This wasn't just any Thanksgiving dinner: She'd picked up six turkeys at a local Walmart to feed the children in the charity's care. And it just so happened that she bumped into a man in the checkout line who said, "You must have a big family."
Gholston explained who the turkeys were for, and that was when the man opened his wallet. He turned out to be actor Jon Voight.
Advertisement - story continues below
"I think one of the most important emotions is gratitude, and if we all had a little more focus on the blessings we have instead of looking for complaints, we'd all be a lot better off," he told the New York Daily News. "There are so many wonderful people I meet every day, and this girl was one of them."
Graydon Carter, who once helmed Vanity Fair, also showed that he knew how to appreciate people. When layoffs at the long-running magazine cost 20 staffers and journalists their jobs, Carter didn't simply let them go quietly into that night.
Would you have been able to keep your cool if a celebrity walked into a restaurant?
He waited until they had a reunion dinner at a tony restaurant. Then, according to Page Six, he quietly called the restaurant and paid for everything.
"It felt like Graydon was there," an unidentified attendee said. "Everybody knew it was on Graydon."
But a pair of couples out for a night on the town didn't know their tab would be picked up by Jimmy Fallon when they saw him sit down with his wife, Nancy Juvonen, near their table. In fact, the comedian covered their meal for one simple reason.
Advertisement - story continues below
When Fallon and Juvonen entered the restaurant, the other guests stayed cool. They didn't go over to shake hands or ask for an autograph.
Rather than making a fuss over a star, the people nearby simply treated them like, well, people. It was a simple act of decency.
It turned out that the host of "The Tonight Show" truly appreciated it. After all, how often does an entertainer get to spend one-on-one time with his spouse?
Advertisement - story continues below
Enzo Lentini, who manages the restaurant, told INSIDER exactly what happened. After the meal was over, Fallon approached the table.
"He went up to them said, 'I appreciate you guys not wanting to disturb us. I knew you wanted to say hello,'" Lentini recounted.
"So he picked up the tab. With tip it was $1,136." An impressive price for a little quiet time with the love of one's life!
Conversation