Commentary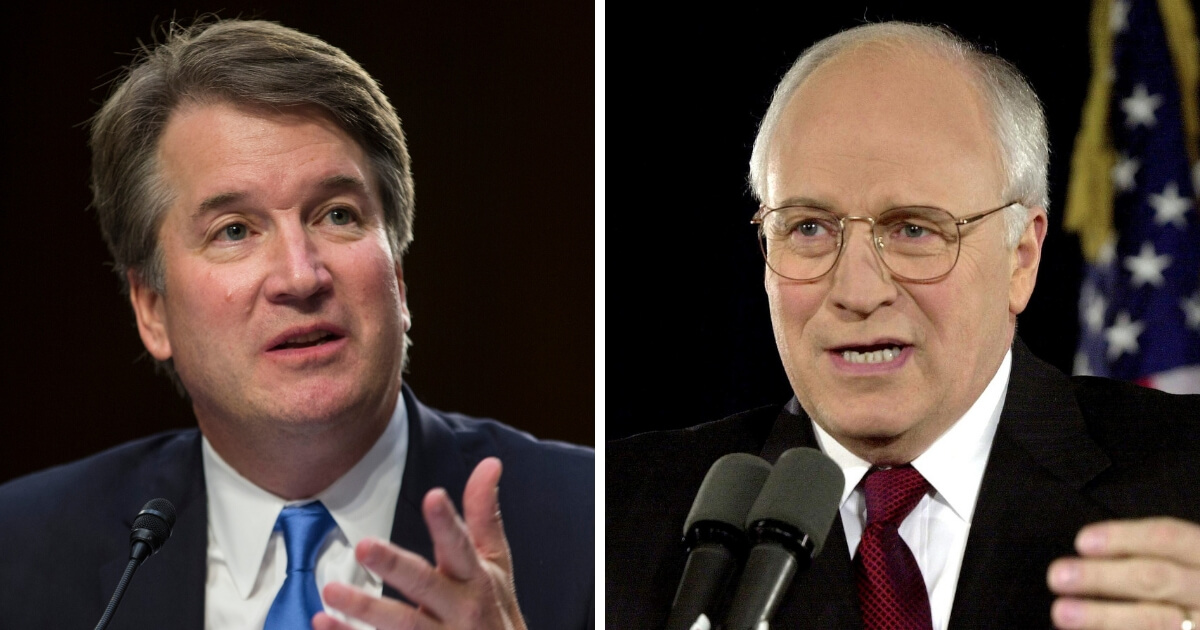 'Credibly Accused' Is the New 'Gravitas'
It can seem at times like the many journalists and reporters of the liberal establishment media — all purportedly individuals capable of independent thought — are reading from the same set of scripted talking points with regard to a particular issue … perhaps because they sometimes do.
This phenomenon tends to garner notice when an abundance of media figures all use the exact same word or phrase in their many varied reports to describe the same thing.
Conservative talk radio king Rush Limbaugh has long been aware of this and seems to derive great enjoyment in calling it out when noticed over the years. He has compiled a plethora of audio clips of numerous media figures all using the specific word or phrase in their reports into what he calls "media montages" that are both hilarious and disconcerting at the same time.
Advertisement - story continues below
Perhaps the most well-known of Limbaugh's media montages is one he compiled back during the 2000 presidential election between then-Gov. George W. Bush and then-Vice President Al Gore. The "Gravitas Montage" featured more than a dozen reporters or politicians all using the word "gravitas" — a word meaning dignity, seriousness or solemnity — to describe Bush's choice of Dick Cheney to be his running mate.
As in, Bush lacked any sort of "gravitas" on his own, so he was required to bring in Cheney — who did hold some "gravitas" — to equal the incredible amount of "gravitas" displayed by Gore, and so on.
As stated, Limbaugh has put together several such "media montages" over the years, and Newsbusters shared links to a few of them in 2015 in a post noting how the liberal media were all using the same phrase — "sneak attack" — to describe Republican efforts at that time to stop the Obama administration's plans to impose net neutrality on the American public.
Advertisement - story continues below
Despite having been called out repeatedly over the years for appearing to all be reading from the same scripted talking points, the media are arguably even worse about doing so in the current era of President Donald Trump. They just got caught blatantly doing so with regard to the vague and formerly anonymous allegations of sexual misconduct lodged against Supreme Court nominee Judge Brett Kavanaugh.
The key phrase this time — spotted by independent journalist Mike Cernovich — is "credibly accused," as in Kavanaugh has been "credibly accused" of a sexual assault 35 years ago and therefore should be disqualified from being a Supreme Court justice.
https://twitter.com/Cernovich/status/1041490147265507328
Cernovich tweeted screenshots from a number of liberal media and political figures who all just so happened to use the exact same phrase in describing the vague and impossible-to-prove-or-disprove accusation against Kavanaugh.
Indeed, in several instances the "credibly accused" phrase was applied to Trump as well, in reference to the many unproven and evidence-free accusations of sexual misconduct thrown unsuccessfully at him during the 2016 campaign.
Nor was it just those handful of tweets captured by Cernovich that used the "credibly accused" phrase with regard to Kavanaugh, as a search of the phrase on Twitter brought back innumerable examples of tweets that were all written slightly differently but nevertheless used those key words.
Advertisement - story continues below
Do instances like this where the media all use the same phrase lead you to "credibly" believe they receive the same set of talking points?
To be fair, some of the tweets were quite obviously mocking the preponderance of the particular phrase in the liberal media's vernacular, but the overwhelming majority were from liberals decrying Kavanaugh as the worst person ever to be nominated to the Supreme Court, having been "credibly accused" of a sex crime.
Now would probably be a good time to note that the word "credibly" is generally defined as "easy to believe on the basis of available evidence," which in this case is an inappropriate use of the word, as there is virtually no "available evidence" upon which to make the vague accusations against Kavanaugh "easily believable."
The avalanche of liberals all using the exact same phrase to describe the allegations against Kavanaugh, aside from seemingly confirming that liberal media figedures all read off the same sheet of distributed talking points, is akin to the theory that if something is repeated often and forcibly enough, it will become accepted and believed by the general public.
Advertisement - story continues below
Unfortunately for the liberal media, the general public has caught on to their shenanigans, and until actual evidence showing wrongdoing on Kavanaugh's part is made public, the outcry that he has been "credibly accused" will just bounce around in the liberal echo chamber. The hollow howls are just more evidence that liberals still haven't gotten over their loss in 2016 — and the consequences stemming from that loss — which is really what this all boils down to.
Conversation