Lifestyle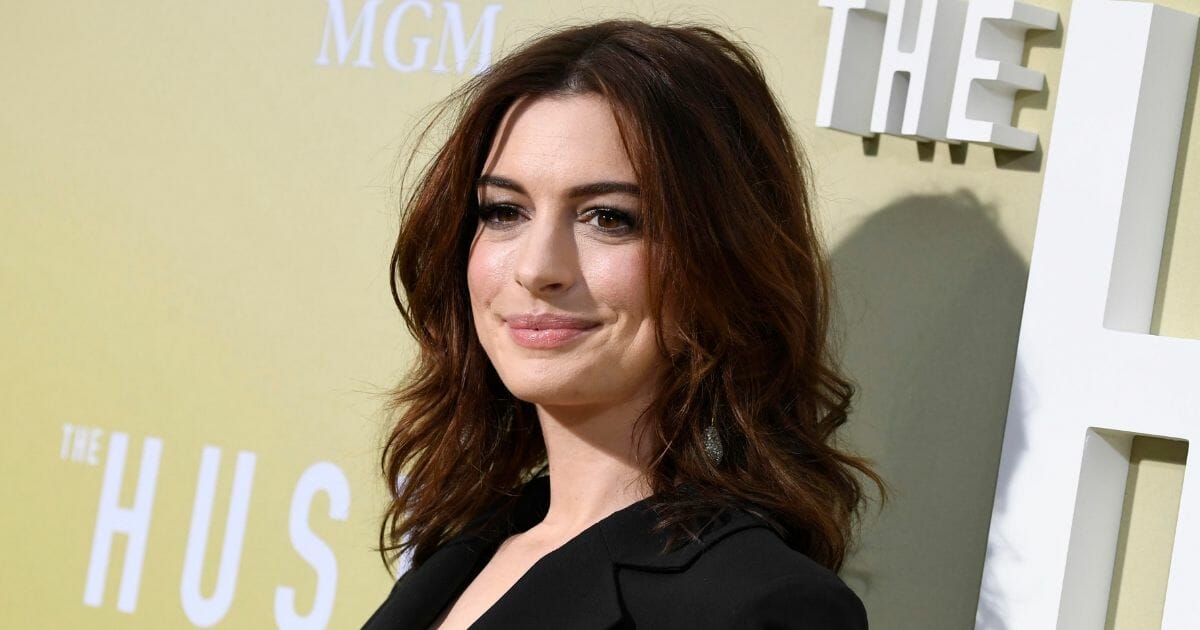 Crew Member Reportedly Stabbed in Neck on Set of Anne Hathaway's New Movie
While it is a rare occurrence, sometimes things on movie sets can go horribly wrong.
On Wednesday, June 19, production of Robert Zemeckis' new film adaptation of "The Witches" was shut down for the day after an alleged stabbing that occurred during an altercation between two crew members.
Zemeckis is most widely known for directing such timeless films as "Back to the Future," "Castaway" and "Forrest Gump" – among many others. "The Witches" is a high profile remake of a 1990 film which was based on Roald Dahl's 1983 children's book.
Advertisement - story continues below
Anne Hathaway was cast as the Grand High Witch and has been in London at Warner Bros Studios Leavesden working on the film, where the stabbing reportedly took place.
The massive film complex outside of London was home to several notable film productions, including "Star Wars: The Phantom Menace," all 8 Harry Potter films, and most recently entries in the "Mission Impossible," "Justice League" and "Fast and Furious" franchises.
Let's Go AC: Sunrise at Warner Bros. Studios, Leavesden. #JusticeLeague #Aquaman pic.twitter.com/bQuOogKgio

— The Aquaverse (@AquamanUniverse) April 26, 2016
Advertisement - story continues below
Warner Bros. Studio Leavesden is also home to a popular tourist attraction called "The Making of Harry Potter."
According to the Daily Mail, a rigger and stagehand had a dispute on set where 100 other crew members were working. One of the men reportedly "pinched the other's teabag," which escalated to the stabbing incident.
The victim was rushed to the hospital, and production on the film shut down for the remainder of the day.
A spokesperson for the Hertfordshire Constabulary told the Hertfordshire Mercury that the police and medical help arrived at the Leavesden studios around 12:35 p.m.
"One man sustained a neck injury and was taken to hospital by ambulance," the police said. "A second man was arrested on suspicion of wounding with intent to do grievous bodily harm and is currently in police custody."
Advertisement - story continues below
Law enforcement believes that the two men knew each other, although further details on their relationship are unknown at this point. An investigation is ongoing to discover the cause of such a violent attack.
BBC News reported that as of June 20, the stabbing suspect was released from jail on bail.
An eyewitness of the incident told the Daily Mail that this kind of violence is very rare on set. "Things can get quite heated on set but I've never known of anything like this to happen in all the years that I've been involved in the industry," they said.
It is unknown whether Hathaway or any of her costars witnessed the stabbing. In addition to Hathaway, Chris Rock, Octavia Spencer and Stanley Tucci have roles in the film and were reportedly in London at the time.
Advertisement - story continues below
Warner Bros. has declined to comment, stating that the incident was a police matter, although they did confirm an isolated incident took place at the lot.
"The Witches" serves as something of a return to Hathaway's family friendly roots, since her leading role in Disney's "The Princess Diaries" first catapulted her to fame in the early 2000's.
Variety reports that the film is set to arrive in theaters on October 16 of next year.
Conversation
The Western Journal is pleased to bring back comments to our articles! Due to threatened de-monetization by Big Tech, we had temporarily removed comments, but we have now implemented a solution to bring back the conversation that Big Tech doesn't want you to have. If you have any problems using the new commenting platform, please contact customer support at
commenting-help@insticator.com
. Welcome back!