News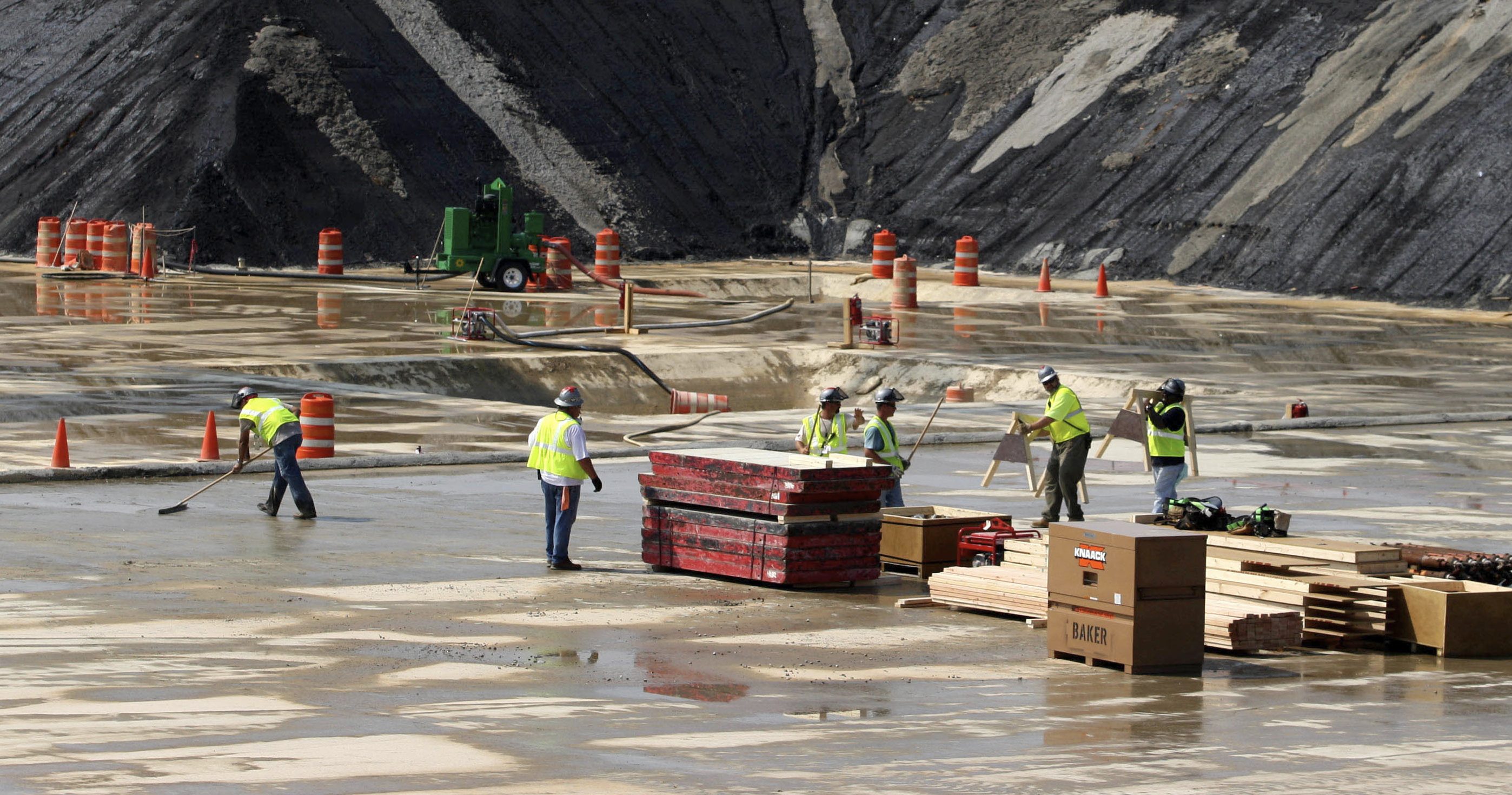 Senate Bill Seeks to Wrench Control of Nuke Stockpile From DOE
The agency that supervises the nation's nuclear weapons stockpile would essentially lose direct Cabinet oversight under legislation that Congress is negotiating.
The little-noticed provision in a defense policy bill is opposed by the Trump administration and senior lawmakers from both parties, but efforts to scrap it have not overcome resistance from staffers on the Senate Armed Services Committee.
At issue in the Senate-approved bill is whether the National Nuclear Security Administration remains under the direct control of the Energy Department, where it's been since its creation in 2000.
Advertisement - story continues below
The bill would empower that agency to act nearly on its own, freed from what a report by the Senate committee calls a "flawed DOE organizational process" that has led to "weak accountability … insufficient program and budget expertise and poor contract management."
That report cites series of delays and cost overruns at the agency, including a now-canceled project to reprocess weapons-grade plutonium and uranium into fuel for commercial reactors. The cost of the Mixed Oxide Fuel Fabrication Facility in South Carolina has ballooned from $1.4 billion in 2004 to more than $17 billion, completion is decades away and the state is mounting a legal challenge to the federal government's decision to end the project.
The White House and Energy Department Secretary Rick Perry strongly oppose the reorganization, saying it would usurp Perry's authority to set policy in crucial areas and make the nuclear agency's general counsel independent of the Energy Department's legal division.
The White House said in a statement that the bill would block the energy secretary from directing civil and national security functions at the agency and "degrade" the secretary's ability to protect the health, safety and security of employees and the public.
Advertisement - story continues below
A Perry spokeswoman, Shaylyn Hynes, called the plan "misguided" and said it would "weaken national security efforts by limiting DOE's critical role in managing America's nuclear weapons capabilities."
"It is in the best interest of the safety and security of all Americans to remove this provision from the bill and continue NNSA to be represented by a Cabinet-level official, allowing DOE and NNSA's complementary relationship to remain strong," Hynes said.
Could this bill be a threat to national security?
The leaders of the Senate Energy and Natural Resources Committee said the plan was "a major step backward."
"To reduce the secretary's authority in such a sweeping way …. raises serious questions about the long-term consequences," Sens. Lisa Murkowski, Republican from Alaska, and Maria Cantwell, Democrat from Washington, said in a letter to the Senate Armed Services Committee.
Murkowski and Cantwell supported Texas Republican Sen. Ted Cruz as he tried unsuccessfully to remove the provision during Senate debate on the defense bill last month. A later Cruz effort also failed on procedural grounds.
Advertisement - story continues below
Criticism of the nuclear agency isn't new.
A congressional commission led by a former Army undersecretary and retired Navy admiral concluded in 2014 that it had failed in its mission and relied too heavily on private contractors that had turned it into a massive jobs program with duplicative functions and a "dysfunctional management and operations relationship."
The commission, however, did support the current oversight arrangement.
A Senate aide familiar with the reorganization plan contended it was "a straight-up power grab" by staffers at the nuclear agency and the Senate Armed Services Committee. Agency staffers, frustrated by delays that occur as the Energy Department's general counsel and other officials review their work, took their case to Senate committee staffers, according to the aide, who spoke on condition of anonymity in order to discuss internal deliberations.
Advertisement - story continues below
The committee chairman, Republican Sen. John McCain of Arizona, has been away from the Capitol since December as he fights brain cancer. Republican Sen. James Inhofe of Oklahoma has led the committee in McCain's absence but has not played a role in the nuclear agency dispute.
In its staff-written report, the committee said the proposal was not "an indictment of the current Energy secretary" but rather an effort to "address a number of structural impediments" that have "damaged the NNSA's ability to carry out its mission."
A committee spokeswoman declined to comment, as did representatives for Inhofe and Rhode Island Sen. Jack Reed, the committee's top Democrat. Spokesmen for the chairman of House Armed Services, Rep. Mac Thornberry, a Texas Republican and the committee's top Democrat, Rep. Adam Smith of Washington, also declined comment.
Perry told Congress earlier this year that there have been "historically questionable expenditures of dollars" on the MOX project and other NNSA contracts, but said officials were working to ensure taxpayers "are getting a good return on our investment."
"We will give good oversight," Perry told the House Science, Space and Technology Committee in May, pledging to make the NNSA and other DOE agencies "as transparent as we can and try to get us the results that this committee wants."
Greg Mello of the Los Alamos Study Group, a New Mexico-based watchdog group, said the proposed changes would begin "dismantling civilian control over the nuclear weapons enterprise."
Corporate contractors "have already captured NNSA. These changes would gut remaining what oversight and external control there is," Mello said.
The Western Journal has reviewed this Associated Press story and may have altered it prior to publication to ensure that it meets our editorial standards.
Conversation