Commentary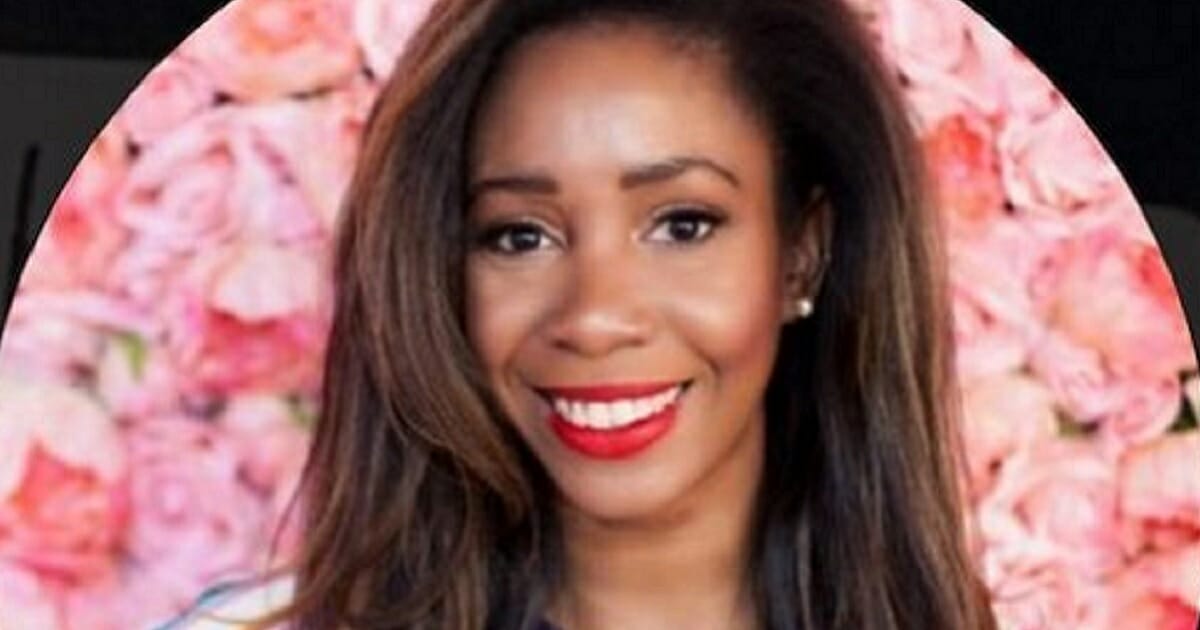 Democratic Official Purges Racist Tweets, Blocks Reporter Who Outed Her
Let it never be said that Democrats don't believe in redemption.
It might look like a party that's bent on erasing every historical injustice and out to punish every malefactor who ever uttered an offensive word or entertained a politically incorrect thought.
But as the recent case of an up-and-coming Democrat with a history of insulting gays and lesbians shows, all can be forgiven – especially if the trespasser is a Democrat of color.
Advertisement - story continues below
According to the Washington Free Beacon, a rising star of the Democratic Party named Tayhlor Coleman has been named director of the Democratic Congressional Campaign Committee's newly established "cycle of engagement."
According to a DCCC news release, the cycle is a "multi-year strategy to make sure we earn the support of two of our key constituencies — people of color and younger Americans — early and turn them out to vote for Democrats for Congress."
And who better to take the helm of the effort than an attractive young black woman who sports what looks like a subtly rainbow-themed outfit in her Twitter bio picture?
Oh, maybe one who doesn't have a documented history of posting racially charged posts that not only jeer at gays and lesbians but mock Mexicans to boot?
Advertisement - story continues below
They'd all be deal breakers for a conservative; Parkland shooting survivor Kyle Kashuv just had his future at Harvard snuffed out for some offensive Twitter posts from when he was 16 years old.
Kashuv and his Second Amendment politics won't be accepted into the liberal fold as long as he lives, but a liberal like Coleman appears to get a pass for just an apology that she posted after her previous musings were brought to light by the Free Beacon.
(Note: These are screen shots. The tweets themselves have been deleted, according to the Free Beacon.)
Gays and lesbians might be wondering about a Democratic Party that accepts the author of Twitter posts like this:
Advertisement - story continues below
And maybe liberal Hispanics might like know about this one before any further engagement with this director of engagement:
And it seems even African-Americans were part of the repertoire for Coleman's social media jokes.
Advertisement - story continues below
According to the Free Beacon, the above Twitter posts were deleted from Coleman's account on Sunday afternoon, shortly after the newspaper contacted her and the DCCC for comment.
Tayhlor Coleman, DCCC official, deletes thousands of tweets after anti-LGBT rhetoric spotlighted https://t.co/zhLKy4qr80

— The Washington Times (@WashTimes) June 24, 2019
And naturally, the reporter who made the contact was blocked, because that's the way the Democratic Party deals with the relatively rare media outlets that do anything but genuflect before it. Party leaders believe in every kind of diversity but the one that matters – diversity of thought.
Advertisement - story continues below
It's worth noting that not all of Coleman's offenses were against what the liberals would call "marginalized" groups. And they weren't all many years ago either.
Last summer, she took to Twitter to attack then-Homeland Security Secretary Kirstjen Nielsen for daring to eat dinner in a Mexican restaurant (maybe she was envious that Nielsen wasn't worried about her safety).
Imagine angrily defending the incarceration of crying Latino children at a WH press conference and then trying to enjoy a meal at a Mexican restaurant the VERY next day.

White supremacy is a drug. https://t.co/CCwlqenYtP

— Tayhlor Coleman (@tayhlorcoleman) June 20, 2018
Advertisement - story continues below
Earlier this year, according to the Free Beacon, Coleman accused Texas Gov. Greg Abbott of being involved in the ballyhooed college admissions scandal. (Turns out, it was another Greg Abbott. Maybe, to a certain group of people, all Greg Abbotts look alike.)
In general, Coleman's a pretty disagreeable woman all around — at least to those who have respect for their fellow Americans.
We are, however, talking about the Democratic Party.
So, Coleman issued an apology on Monday that is, apparently, enough to cover a multitude of sins.
Advertisement - story continues below
A statement on my values: pic.twitter.com/LhiV22Z9aC

— Tayhlor Coleman (@tayhlorcoleman) June 24, 2019
It's actually kind of convincing. The part about "witnessing the bravery of childhood friends who came out as gay and trans in my early twenties" might actually be true. It's the kind of experience many Americans go through on the road to adulthood.
Does the Democratic Party actually accept racism from liberals?
Advertisement - story continues below
The real question, though, is why that redemption is only acceptable from one half of the political population.
Kashuv and his Second Amendment beliefs will not be welcomed on Harvard's campus because of social media posts he wrote when he was 16.
But there they remain, frozen into an amber of resentment for the politically correct, no matter how many times Kashuv explains how he went through a life-changing experience on a high school campus in Florida last February.
That was an experience, with all due respect to Coleman, might have been just a little more traumatic than watching friends coming out as gay.
Advertisement - story continues below
But for liberals, the only real sin is failing to accept the liberal orthodoxy. Coleman is devoting her professional life to that orthodoxy and is being amply rewarded with the leadership of a political effort that's going to involve millions of dollars, a life in the public eye, and possibly even remunerative contacts with the liberal media for her lifetime ahead.
Never let it be said Democrats don't believe in redemption – for Democrats.
Conversation