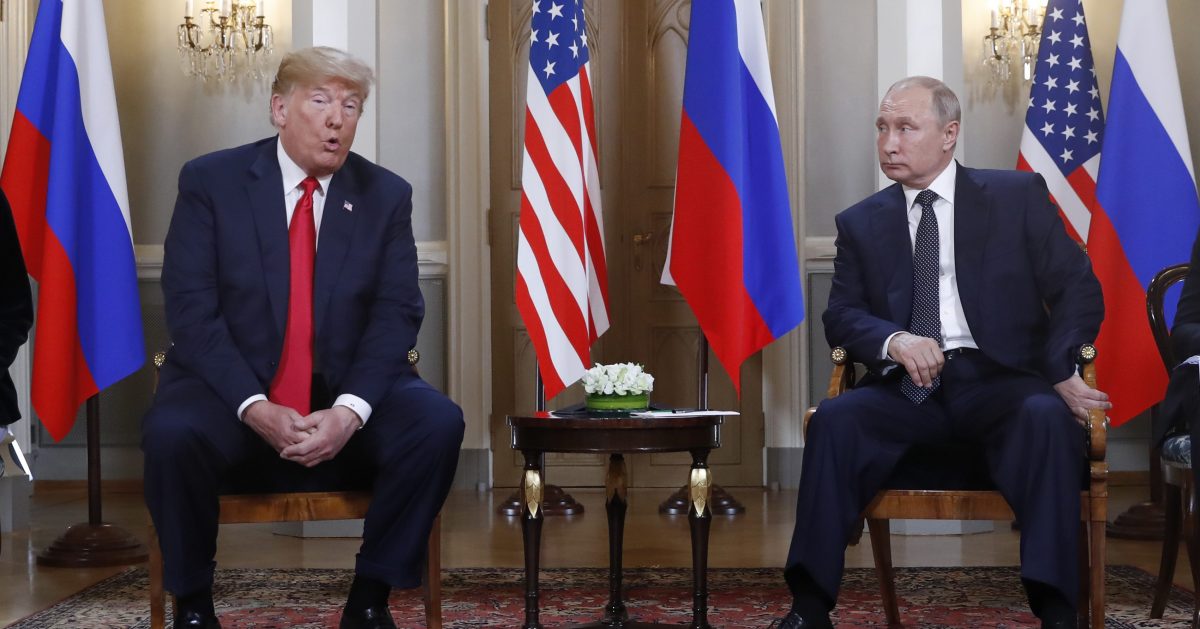 Democrats Subpoena Helsinki Translator To 'Find Out What Was Said' to Putin
Republicans on the House Intelligence Committee have blocked a move to subpoena the American translator from the Helsinki summit to testify about the private talks between President Donald Trump and Russian President Vladimir Putin.
The panel's top Democrat, Rep. Adam Schiff, said Thursday he wanted the translator, who works for the State Department, to appear in closed session, saying Congress must "find out what was said" during the two-hour meeting.
"It is incumbent on us, given what the president said publicly that was of such great concern to our country, to our NATO allies, that we find out what was said privately," Schiff said.
Advertisement - story continues below
The California lawmaker said he realizes it's an "extraordinary" step to subpoena the interpreter, but added it's also extraordinary for the president to meet alone with a U.S. adversary.
Senate Democrats have been pushing for testimony from the interpreter to determine if Trump made any deals with Putin during the session.
Sen. Chuck Schumer of New York questioned Thursday if any top administration officials, including Secretary of State Mike Pompeo or Defense Secretary James Mattis, were given any of the details about the meeting or informed of any military or security agreements that were made between Trump and Putin.
"It is utterly amazing, utterly amazing, that no one knows what was said," Schumer said. "This is a democracy. If your president makes agreements with one of our leading — if not our leading — adversary, his Cabinet has to know about it and so do the American people."
Advertisement - story continues below
Schumer asked Senate Republicans on Thursday to bring the translator and top administration officials, including Ambassador to Russia Jon Huntsman, to appear before the Senate.
Republicans have set an open hearing next week for Secretary of State Mike Pompeo to testify at the Senate Foreign Relations Committee.
Do you think Republicans should block the subpoena?
The chairman of that panel, Sen Bob Corker (R-Tenn.), said he is opposed to pursuing the translator's notes from Trump's meeting with Putin.
"It just does not seem to be to me the appropriate place for us to go," Corker said.
Democratic Sen. Jeanne Shaheen of New Hampshire, a member of the Foreign Relations Committee, first raised the issue of calling the translator to testify earlier this week.
Advertisement - story continues below
"Congress must exert its authority to be a check on the presidency," she said.
In the House, the committee Chairman Devin Nunes of California led Republicans in a party line vote to table the motion. Nunes said a panel hearing on China was not an appropriate venue. The vote was 11-6.
The Western Journal has reviewed this Associated Press story and may have altered it prior to publication to ensure that it meets our editorial standards.
Conversation