Commentary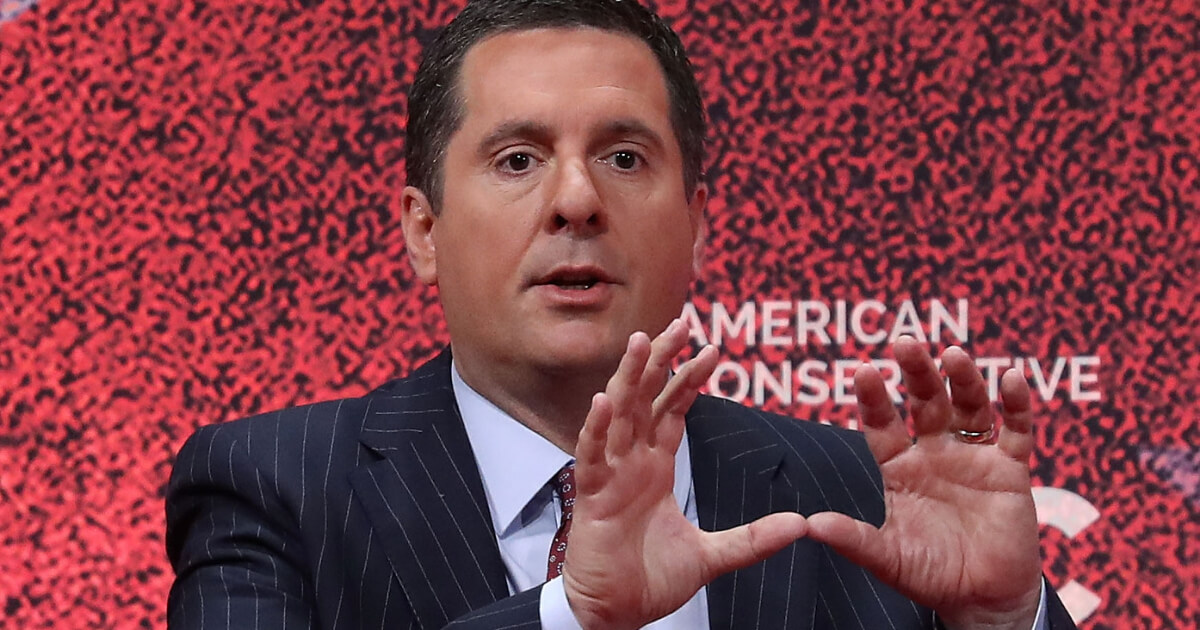 Dems Had Their Turn, Now It's Yours: Rep. Nunes Says Criminal Referrals on the Way for Anti-Trump Witch Hunters
The Mueller report is in. Collusion is out. And now, the ranking Republican on the House Intelligence Committee wants some criminal referrals handed out.
California Republican Rep. Devin Nunes — who led the Intelligence Committee during the contentious beginnings of the collusion saga — was on Fox News on Saturday after the news broke that the Mueller report couldn't find evidence of collusion between the Trump campaign and Russia's attempts to interfere with our elections.
During the phone conversation, Nunes was asked whether or not there would be repercussions for those who perpetuated the collusion myth.
Advertisement - story continues below
Here's Nunes' answer (the relevant portion begins at 1:35):
"Well look, we have — a lot of the work was done by the Republican (House) Intelligence Committee from last year and the Judiciary Committee and Oversight Committee," he said.
"So the House Intelligence Committee has been sitting on — preparing, waiting for the Mueller report to be finished to deliver to Attorney General Barr our concerns. So we will send that in the form of a criminal referral," he continued.
Advertisement - story continues below
"But people have to remember the House of Representatives — the Republicans don't control it anymore, but even if we did, we don't have the ability or the powers to go out and arrest people. But we do have the ability to make criminal referrals."
"Now that Attorney General Barr is there — we know that the Inspector General has an ongoing investigation. So I look at this way: Either there's going to be justice served on the people who perpetuated this hoax for three-and-a-half, four years, or if there's not, you're going to have generations of Republicans and conservatives in this country who will not trust the Department of Justice or the FBI. That's basically the choice."
Do you think there should be criminal referrals for those involved in building the collusion narrative?
Nunes pointed out that he had been critical of Russia and Putin during the Obama years, particularly the administration's friendliness toward the Putin regime and inaction toward his irredentism.
"To see them turn this around after they had botched everything with Putin, from a phony reset button to trying to get along with Putin to doing nothing about Putin when he invaded Crimea — and turn that around and blame it on the Republican Party, and then turn it around and blame it on the House Republicans, accusing us of crimes," he said.
"And then we find out these dirty people had corrupted our system and did things that, quite frankly, only happen in banana republics."
Advertisement - story continues below
Now, it's not exactly clear from Nunes' answer who would be the subjects of the criminal referrals. One could make a few guesses — some of the originators of the dodgier parts of the Trump dossier, perhaps. The point is this: If someone did something illegal to push the Trump/collusion narrative, they're going to be referred to the Department of Justice.
And that's the important part. The Democrats had their chance. Now it's time for the Republicans to have theirs. It's time we seriously questioned everything that happened in the pursuit of the collusion narrative.
Carter Page, an aide to the Trump campaign, was wiretapped and surveilled. They spied on a campaign. They used a dossier which was poorly vetted and put together as an opposition research document to get a warrant in a Foreign Intelligence Surveillance Court.
Whether or not those ought to be the subject of a criminal referral isn't clear yet. However, it's all something that needs to be scrutinized hard now that Robert Mueller couldn't find one lick of collusion.
Advertisement - story continues below
And while the Democrats' scrutiny was based on lies, the Republicans will be scrutinizing just where those lies came from.
CORRECTION, March 25, 2019: When originally published, one of Rep. Nunes' statements was misattributed to Rep. Adam Schiff, D-Calif. We apologize to Reps. Nunes and Schiff, and to our readers for any confusion we may have caused.
Conversation