Commentary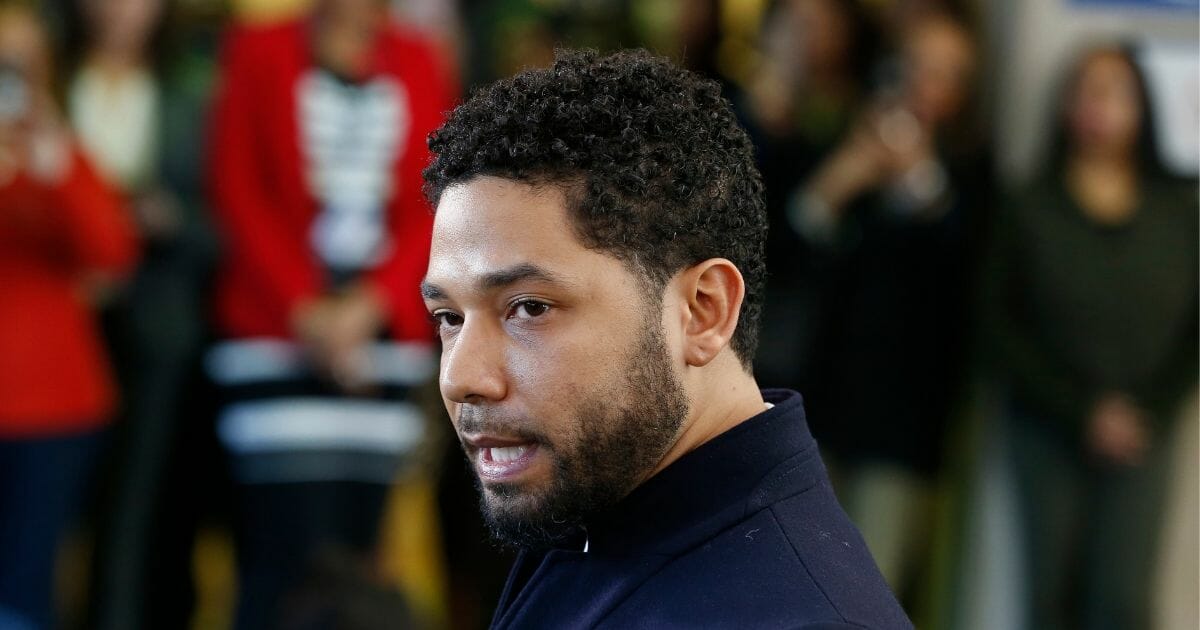 Expert: Vast Majority of Hate Crimes are Hoaxes
You know the narrative: America is a deeply hateful, racist place, and the election of Donald Trump has only emboldened bigots who are a hair-trigger away from showing up with torches for a lynching.
That isn't much of an exaggeration from what many on the left and in the establishment media frequently imply — but what if it was almost completely false?
A new book by an expert on hate crimes is throwing cold water on the idea that our country is filled with racial violence. Wilfred Reilly, a professor of political science at Kentucky State University, dug into the facts behind the issue.
Advertisement - story continues below
What he found is fascinating. Based on real data, the majority of "hate crimes" reported in the media turn out to be false or hoaxes, yet outlets quickly move on to other stories when an incident is disproved.
In a thoughtful opinion piece in The Wall Street Journal on Tuesday, Jason Riley detailed several examples of those hoaxes and summarized the problem of false hate crimes being reported as fact in the media.
Right after Donald Trump's election, the SPLC really stoked panic. A pro-gay Episcopal church in Indiana was vandalized w/"Heil Trump," a swastika, & an anti-gay slur. Turns out it was the gay organ player who did it. He was only charged w/a misdemeanor. https://t.co/QxeOoBHohC

— Andy Ngo (@MrAndyNgo) February 17, 2019
Advertisement - story continues below
"In 2012 a popular gay bar in suburban Chicago was destroyed by fire, and the owner cited homophobia as the reason. The same year, black students at the University of Wisconsin-Parkside reported death threats from hate groups and found a noose hanging from a dorm room door," Riley wrote.
"Ultimately, the owner of the bar pleaded guilty to arson and insurance fraud. And a black student at the university confessed to sending racist threats and planting a noose," he continued.
Professor Reilly, the Kentucky State University expert who is also the author of the aptly-named book "Hate Crime Hoax," became fascinated by the false crimes.
As he became skeptical of the reporting on this issue, he did what any good researcher would do: Compile a database and start pouring over the numbers.
"This phenomenon of fake hate crimes did not appear to be small-scale or regionally based," Reilly said. He detailed many crimes that were first reported as bigotry against sexual or racial minorities across the country, most of which turned out to be fabricated.
Here's the important part: the professor didn't find just a handful of hoaxes. He discovered that over 70 percent of reported hate crimes ended up being hoaxes.
Advertisement - story continues below
Do you believe the media is responsible for pushing false "hate crime" stories?
"Mr. Reilly eventually compiled a database of 346 hate-crime allegations and determined that less than a third were genuine," Riley noted.
The data-driven approach to the question led the expert to conclude with "absolute confidence … that the actual number of hate crime hoaxes is indisputably large," as he stated in his book. "We are not speaking here of just a few bad apples."
That's important to remember the next time the news lights up with fresh indignation over yet another alleged hate crime. Yes, some of them are real, but the fakes are occurring frequently enough to warrant skepticism.
Advertisement - story continues below
And the establishment media isn't helping. Desperate for views and clicks, outlets often run initial reports intended to spark outrage, but then offer precious little coverage when the real facts come out.
That's exactly what happened with the Jussie Smollett story, where left-leaning outlets tripped over themselves to push a narrative that was eventually proved false.
"The Smollett case isn't an outlier. Increasingly, it's the norm," Riley wrote. "And the media's relative lack of interest in exposing hoaxes that don't involve famous figures is a big part of the problem."
He's right. There needs to be accountability for outlets that perpetuate these hoaxes — and the American people would be wise to take early reports of hate crimes with a grain of salt.
Conversation