News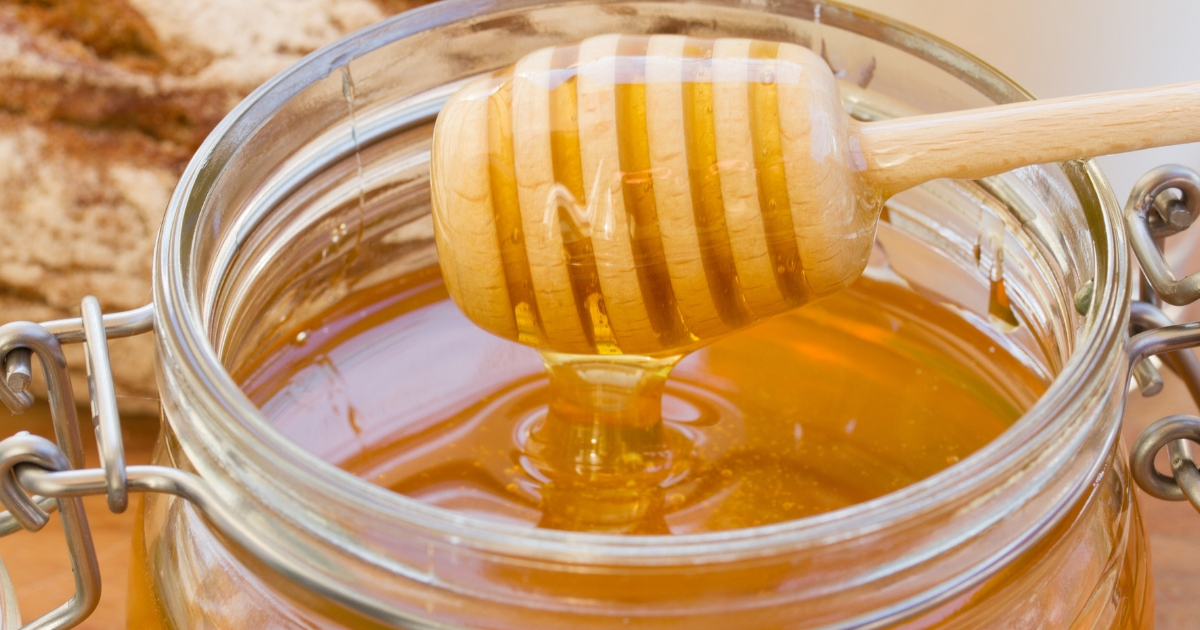 FDA Warns Against Honey After Four Infants Hospitalized with Botulism
A rare disease is making headlines due to a trend in infant soothing. Pacifiers come in all sizes and shapes, colors and materials.
Honey pacifiers in particular are inviting a lot of notice, not so much for how they help but because of the danger they pose.
New parents are often told the dos and don'ts of "bringing up baby." Certain food items are forbidden during the first year, usually due to possible allergies.
Advertisement - story continues below
One substance that can be surprisingly deadly is honey. This may come as a shock to some since honey is usually mentioned because of its many benefits.
According to Healthline, raw honey in particular has several benefits. A "good source of antioxidants," honey is said to help digestion and is even recommended to soothe a sore throat.
While these benefits are great for children and adults, professionals say children under the age of 1 ought to steer clear of honey in any form.
Advertisement - story continues below
"The FDA, the Centers for Disease Control and Prevention, and the American Academy of Pediatrics recommend not feeding honey to infants younger than 12 months," the FDA notes.
"Honey is a known source of Clostridium botulinum spores, which can multiply in a baby's immature digestive system, and has previously been implicated in some cases of infant botulism," the FDA explains.
Seems the verdict is unanimous, which is why it is so strange that honey would be an ingredient in certain infant pacifiers.
For an infant, honey can be deadly as it has the potential to cause botulism. According to the FDA, "Botulism is a rare but serious illness caused by a toxin that attacks the body's nerves and causes difficulty breathing, muscle paralysis, and even death."
The FDA has reported four cases of infant botulism due to these honey pacifiers in the state of Texas. A tweet by the FDA has warned parents not to use the honey pacifier soothing method.
Advertisement - story continues below
#REMINDER ⚠️Do NOT give children ? less than 1 yr old #honey.
FDA has rec'd reports from the state of Texas @TexasDSHS – 4 infants have been hospitalized w/ #botulism. All 4 had used #pacifiers containing honey from Mexico & available thru US retailers. https://t.co/e9hj78bzgm pic.twitter.com/mvUicbGlJY

— FDA FOOD (@FDAfood) November 16, 2018
A follow-up tweet informed followers that the "FDA is working to identify online retailers that sell honey-filled pacifiers & ask that they discontinue sales."
"Infant botulism is a serious illness that requires urgent medical attention," the Texas Department of State Health Services notes. "All suspect cases should be immediately reported to public health officials."
Advertisement - story continues below
DSHS spokesperson, Chris Van Deusen, told BuzzFeed that the honey pacifiers "are more common in Mexico than they are in the United States."
Still, seems they're easy enough to order online. BuzzFeed explains that the reason these pacifiers are so popular is because the sweet substance inside is meant to make the nipple "soft and pliable."
Have you heard of these honey pacifiers?
Advertisement - story continues below
Unfortunately, a hole or puncture could cause the honey to be consumed by an infant, which as we've seen can be life-threatening.
Have you heard of these honey pacifiers? If you're currently using one to soothe your baby, please dispose of it immediately. If could mean the difference between life and death for your precious child.
Conversation