News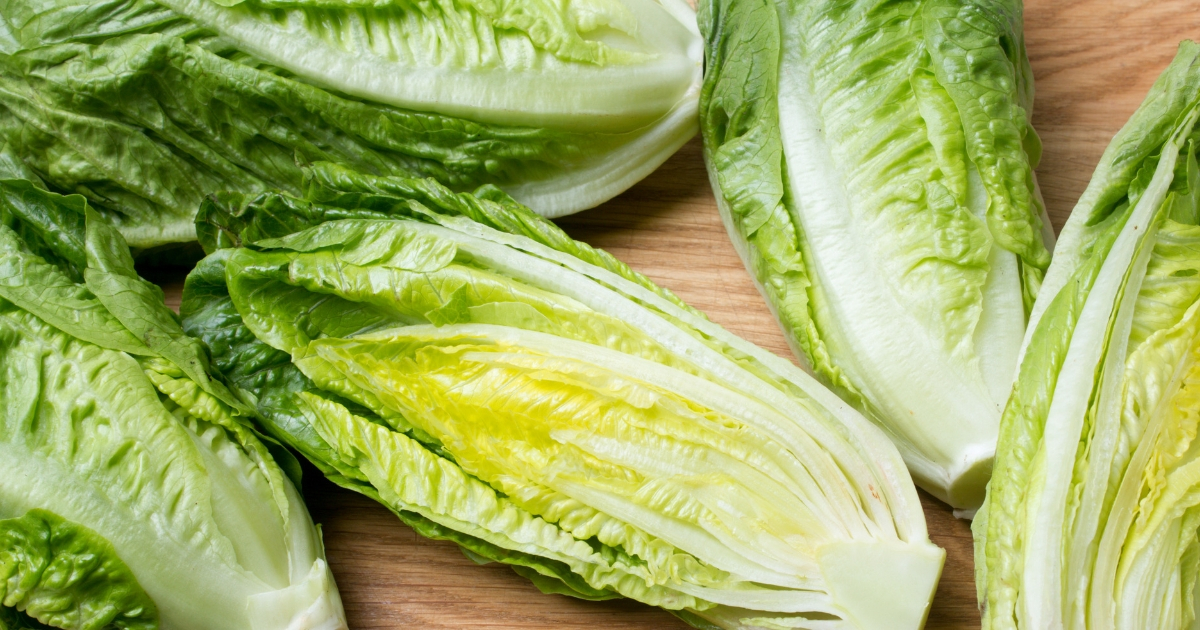 Feds Issue Unprecedented Alert: Throw Out All Romaine Lettuce
The Centers for Disease Control and Prevention has put out an alert advising consumers not to consume, serve or sell any romaine lettuce, regardless of where or when it was purchased.
The alert applies even to those who have lettuce and have eaten part of it without suffering ill side effects.
As of Tuesday, the CDC and the United States Food and Drug Administration are investigating a multi-state outbreak of E. coli infections linked to romaine lettuce.
Advertisement - story continues below
According to the CDC's website, the alert extends to "all types or uses of romaine lettuce, such as whole heads of romaine, hearts of romaine, and bags and boxes of precut lettuce and salad mixes that contain romaine, including baby romaine, spring mix, and Caesar salad."
Outbreak Alert: Do not eat any romaine lettuce, including whole heads and hearts, chopped, organic and salad mixes with romaine until we learn more. If you don't know if it's romaine or can't confirm the source, don't eat it. https://t.co/NrFOIxG8hx pic.twitter.com/FuzkHv4bd3

— CDC (@CDCgov) November 20, 2018
The agency recommends that "if you do not know if the lettuce is romaine or whether a salad mix contains romaine, do not eat it and throw it away."
The CDC also recommends that if you have stored romaine in your refrigerator recently, you should wash and sanitize the drawers or shelves where the romaine was stored.
Advertisement - story continues below
This five-step process is the recommended method to ensure that your refrigerator is free of contaminants.
It is also not safe to consume romaine lettuce at a restaurant, according to the CDC, which has advised restaurants and retailers not to serve or sell any romaine or mixes that contain romaine.
Do you have any lettuce you need to throw out?
As yet, no common grower, supplier, distributor or brand has been identified as the source of the contamination. However, testing indicates that this outbreak appears to have the same DNA fingerprint as last year's E. coli outbreak which killed five people and sickened nearly 200. That outbreak was determined to have originated with lettuce grown in the Yuma, Arizona area.
FDA Commissioner Dr. Scott Gottlieb said Tuesday that it is "frustrating" that the FDA cannot tie this outbreak to its origin but, "we have confidence that it's tied to romaine lettuce."
"Most of the romaine lettuce being harvested right now is coming from the California region, although there's some lettuce coming in from Mexico," Gottlieb said, according to CNN.
Advertisement - story continues below
So far, the CDC reported that there have been 32 people infected with this strain of Shiga toxin producing E. coli O157:H7.
The 32 cases have been spread across 11 states between Oct. 8 and Oct 31.
While there have been 13 people hospitalized, no deaths were reported at the time of the CDC's report.
An additional 18 people were identified with what the CDC called, "the same DNA fingerprint" of E. coli in the Canadian provinces of Ontario and Quebec.
Conversation