Sports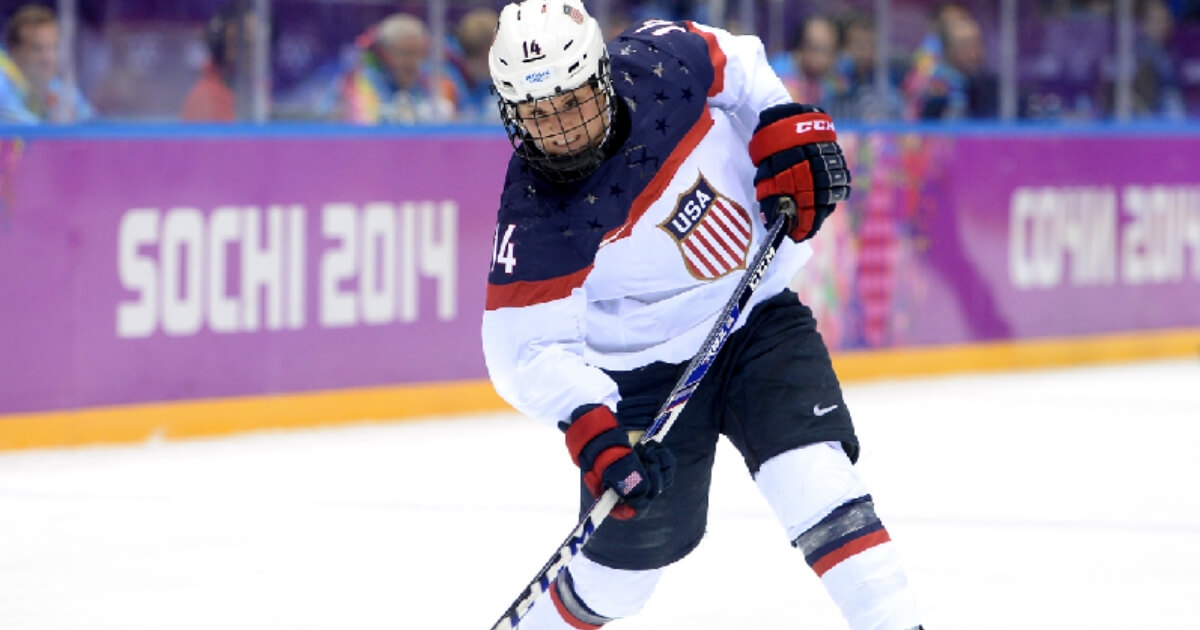 Female Olympian Crushes Competition at NHL All-Star Weekend, Takes Home $25K
Since the NHL All-Star game often falls on the same weekend as the NFL Pro Bowl, it sometimes gets overlooked by the sports world.
The NHL's annual midseason exhibition featuring the game's top players also includes a skills competition that takes place before the All-Star game. And this year, it was at the skills competition where the action was happening.
Brianna Decker, a member of the 2018 Olympic gold medal-wining U.S. women's national hockey team, got a chance to demonstrate the premier passing drill prior to the official competition.
Advertisement - story continues below
She wasn't officially a part of the skills competition, but it appeared that her demonstration time was better than the official times of everyone else.
Her demonstration wasn't broadcast on NBC's live coverage, as USA Today noted. But Abby Sorkin, a fan in attendance at the SAP Center in San Jose, captured video of Decker's performance.
Decker appeared to post a time of one minute, six seconds, which would have been good enough to best eight NHL participants and was three seconds faster than the next best time.
Advertisement - story continues below
Even Decker wasn't initially aware of how impressive her performance really was.
"I didn't really know until somebody posted a video," she told USA Today. "Then it started going viral. I was shocked about it. I wasn't expecting that at all."
Should the NHL allow women to officially compete during All-Star weekend events?
The official winner of the event, Oilers forward Leon Draisaitl, received a $25,000 prize. Since Decker was only demonstrating the event and not an official part of it, it was thought that she wouldn't receive any prize.
That prompted social media users to start the #PayDecker hashtag on Twitter. CCM, a hockey equipment maker, soon caught notice.
CCM announced in a tweet Saturday night that it would pay Decker the $25,000 she would have won if she had been an official part of the competition.
Advertisement - story continues below
"I've been with them for a while, so I was pretty thankful," Decker said of CCM. "They have been so consistent in growing both sides of the game — men and women — and at the same time the opportunity all came from the NHL, too. We wouldn't be there without the NHL inviting us. I'm thanking CCM like 100 times, but I'm also thanking the NHL."
The NHL did end up looking into Decker's exact time, which may have been a bit slower than one minute, six seconds.
Advertisement - story continues below
It was still a spectacular feat, considering six of the NHL players who competed in the event took longer than one minute, 25 seconds, according to ESPN.
Draisaitl, for one, was very impressed.
"She beat me. Wow. That is impressive. That's really impressive. Good for her," he said.
The NHL did say it would give $25,000 to charity on behalf of Decker and each of the three other women who participated in the skills competition: Team USA's Kendall Coyne Schofield and Team Canada's Renata Fast and Rebecca Johnson
Conversation