Commentary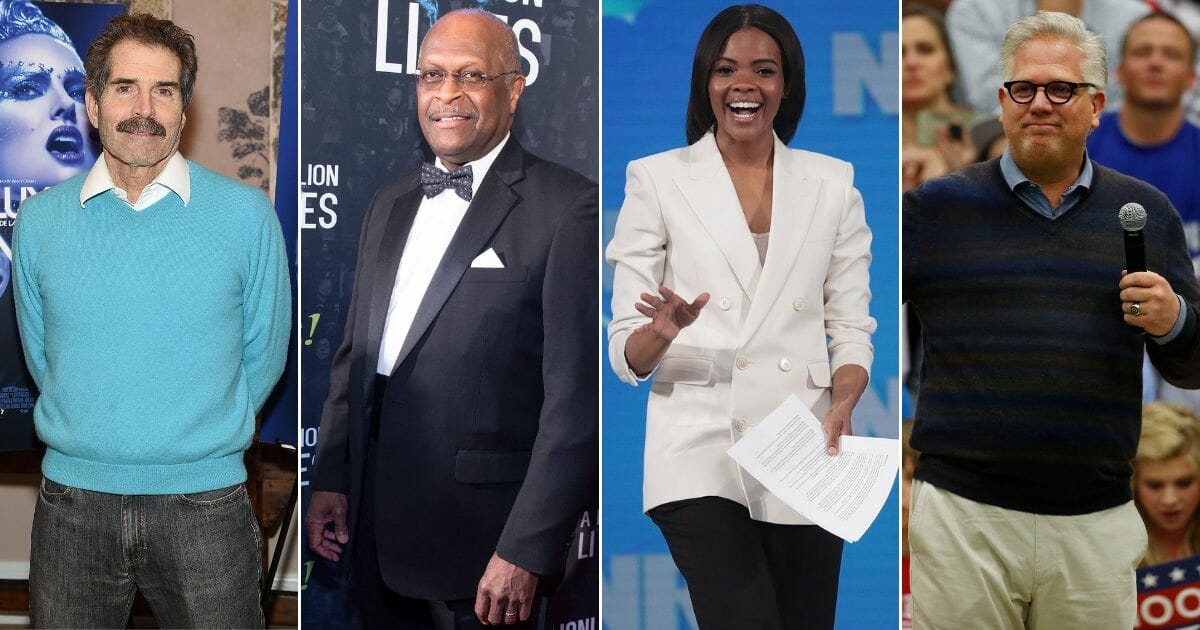 FreedomFest -- the Biggest Liberty Conference of the Year -- Is Set for Huge Event in Las Vegas
If you've never attended a conservative conference, you need to go to one. It's not just that you get to be in close proximity to thousands of awesome conservatives. It's also that you usually get to hear a lineup of amazing speakers.
And, if you go to FreedomFest, you get a whole lot more — particularly since it's one of the most freewheeling political conferences of the year.
The libertarian conference is held annually in Las Vegas, which is just the kind of city where you'd expect to find a libertarian festival. And, as Lee Edwards of the Heritage Foundation notes, they take full advantage of the environment.
Advertisement - story continues below
"You libertarians know how to have a good time with dancing, skits, mock trials, magic acts, yoga, silver dollars, and fun debates, all in the world's most laissez faire city," Edwards said of the conference. "It was incredible."
And it'll be more incredible this year, given the fact that the theme for the conference — which will run July 17-20 — is "The Wild West."
"Was the Wild West a time of liberty and opportunity? Or a time of anarchy and violence? Or both?" FreedomFest asks. "We'll visit this exciting theme at FreedomFest this year, explore the real history with experts, learn what are the 'Wild Wests' of today, plus how we can benefit from the positive lessons of the Old West."
This year's affair will feature an impressive rostrum of speakers, as always. At the top of the bill are former presidential candidate and business executive Herman Cain, Whole Foods CEO John Mackey, radio icon and TheBlaze founder Glenn Beck, Candace Owens of Turning Point USA, magician and noted libertarian Penn Jillette, actor and conservative activist Kevin Sorbo and libertarian journalist John Stossel.
Advertisement - story continues below
Three Republican congressmen will also be appearing: Sen. Mike Lee of Utah, as well as Reps. Justin Amash of Michigan and Thomas Massie of Kentucky.
Overall, 200 individuals are slated to speak at the event.
Do you plan on attending FreedomFest?
And then there's FreedomFest's famous mock trials. This year, the Second Amendment will be on the docket.
"Michael Shermer, publisher of Skeptic magazine, is convinced that gun violence is out of control. He will call on witnesses from Brady United and Everytown Against Gun Violence to make the case for curbing violence in America through legislation," FreedomFest notes.
"John Lott, president of the Crime Prevention Research Center and author of the controversial book, 'More Guns, Less Crime,' will call upon star witnesses from the National Rifle Association [NRA] and Gun Owners of America to make the case for America's unique rights to bear arms."
Advertisement - story continues below
Meanwhile, other events on the agenda include everything from "Keynesian Economics: Robbing from the Poor to Give to the Rich" to "The Hard Truth about Socialism, Communism, and the Media."
And there's a reason why they call it the "Wild West" of conservative conferences. Not only do you have mock trials, speakers, amazing events and all of that fun stuff, you also get morning yoga, art exhibits, a film festival and more.
This year's film festival includes Kevin Sorbo's own "Miracle in East Texas," the documentary "No Safe Spaces" with Adam Carolla and Dennis Prager, and "Love Immortal," which "[uses] blood as a metaphor for money and the U.S. Treasury as a metaphor for bloodsuckers" and "follows three generations of vampire women who find their lives put into jeopardy by their environmental and economic surroundings."
If that's not enough or yoga isn't your thing, there are always the exhibitors and a lineup of special events for those willing to pay a bit extra. This year, you have "The Inside Story of Shark Tank," where "Shark Tank" venture capitalist Kevin O'Leary talks about the hit TV show. There's also a VIP reception with the legendary Penn Jillette.
Advertisement - story continues below
To top it all off, there's the Farewell Banquet, a "not-to-be-missed celebration that is the perfect ending to a glorious four days of intellectual feasting.
"Opening with a festive cocktail reception where you can visit with new found friends and long-held colleagues, the banquet doors open to invite everyone in for an elegant three-course gourmet meal, plus keynote speakers, live entertainment, the Anthem Film Festival awards and music and dancing!" FreedomFest notes.
This definitely isn't the Conservative Political Action Conference — and while we won't slag CPAC, that can be a good thing.
Bob Poole, the co-founder of Reason, has called it "[t]he most intense, rewarding, intellectual, create-your-own 3-day conference I've ever attended."
Advertisement - story continues below
"FreedomFest is where the best ideas and strategies are fleshed out. I wouldn't miss it for the world," Steve Forbes, former presidential candidate and Forbes magazine impresario, said.
Meanwhile, Floyd Brown of Western Journalism has said, "I don't go to many conferences anymore, but I love to come to FreedomFest. This is my eighth in a row. People ask, 'Why do you go?' It's always a treat for me to listen and meet people from all around the world in different professions – academics, journalists, politicians, etc. I wouldn't miss it."
And neither should you.
To purchase your tickets to FreedomFest, visit us online at https://www.freedomfest.com/?utm_source=facebook&utm_medium=thewesternjournal&utm_campaign=freedomfest. FreedomFest runs July 17-20, so don't waste time. Book your tickets today!
Conversation