News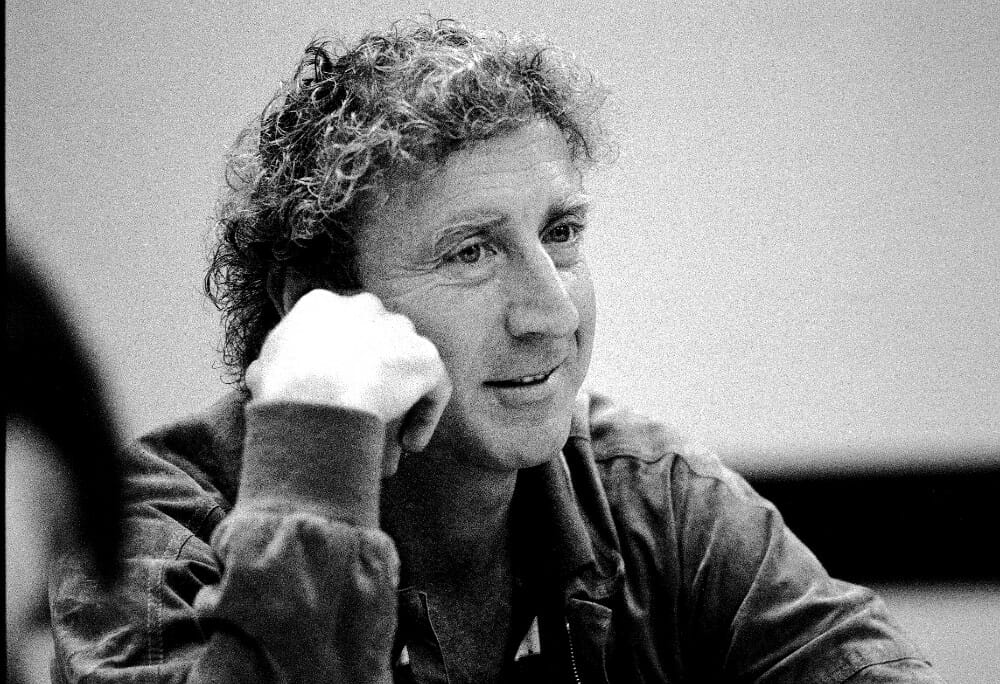 Gene Wilder's Widow Reveals That Gene's Final 3 Words to Her Were 'I Trust You'
Best known for his iconic roles in "Young Frankenstein" and "Willy Wonka and the Chocolate Factory," we lost the great Gene Wilder in August 2016.
At 83, he succumbed to his 6-year battle with Alzheimer's. Gene was survived by his second wife, Karen Wilder, who served as a caregiver to Gene until the very end.
She opened up to ABC News about her last moments with Gene and her experience as a caregiver.
Advertisement - story continues below
Alzheimer's is a form of dementia, which is commonly understood to be a condition where the brain deteriorates and destroys memories.
People who have not been directly impacted may not realize the progression of the disease includes a loss of motor function.
While an insufficient amount of information is known, these conditions involve the tangling of synapses in the brain. In addition to experiential memories like past events and familial recognition, the body forgets how to complete basic tasks.
Advertisement - story continues below
Karen lovingly kept Gene home throughout the duration of his deterioration and cared for him personally with assistance and support from the Alzheimer's Association. She was spared the heartbreak of Gene forgetting who she was.
"Unlike other diagnoses, even some cancers, this one offers not even a shred of hope for survival," Karen explained.
After official diagnosis, she knew "eventually his body would simply forget how to swallow or breathe."
As exemplified by Karen's account, as Gene's condition progressed he struggled with irritability, fine motor skills such as putting on a watch, and depth perception. At the time of his passing, but for his final words, he'd not spoken in days.
Yet, on his final night, Gene turned to Karen and said "I trust you," three times over. Gene later died in his bed next to Karen.
Advertisement - story continues below
During the course of her experience, she learned evidence of Alzheimer's and other dementias are found in 1-in-3 seniors at the time of death.
Perhaps more shockingly and alarmingly, 40% of Alzheimer's caregivers die before the person afflicted.
This is because of the emotional and physical toll caring for someone with this disease takes.
Grateful to the Alzheimer's Foundation and inspired by the recent Gates' Foundation announcement of a $100 million donation towards Alzheimer's research, Karen broke her silence about her experience.
Advertisement - story continues below
Karen also granted Alzheimer's Association permission to use clips from Willy Wonka's "Pure Imagination" for their awareness campaign.
Its message is that the disease steals your imagination piece by piece.
She's hopeful that research will bring about earlier detection and a cure within her lifetime.
Advertisement - story continues below
She also wants to raise awareness for diagnosed individuals and familial caregivers facing a long, progressive, terminal battle.
Conversation