News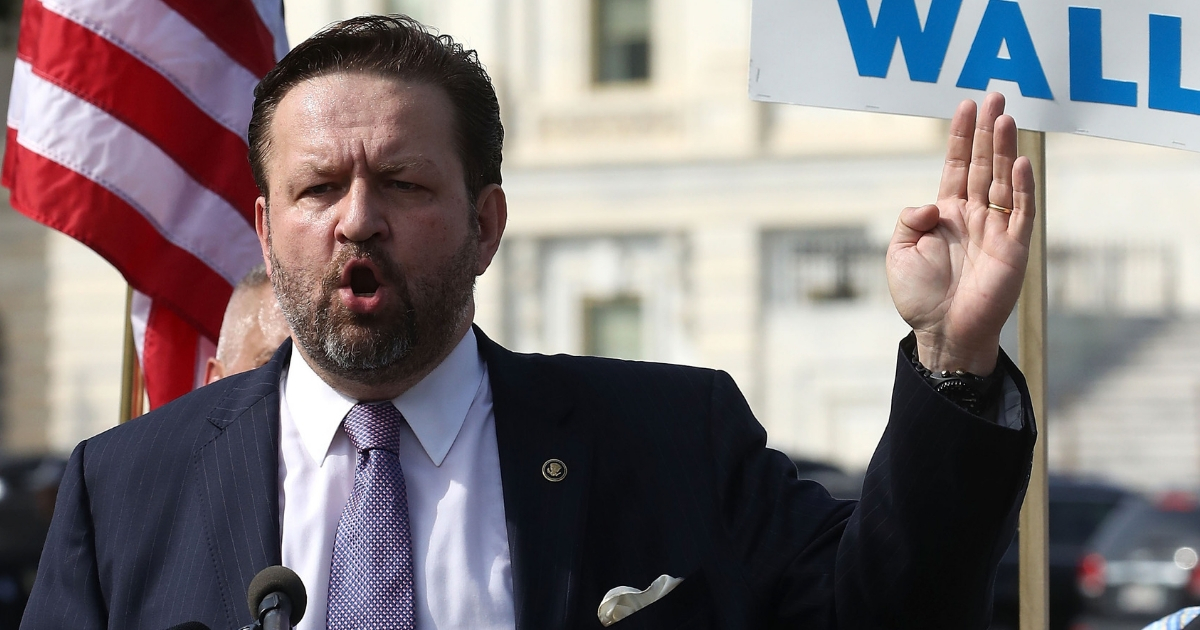 Gorka: Donald Trump Only Wants Two Things for All Americans
Former Trump White House aide and Fox News contributor Sebastian Gorka told the Values Voter Summit on Saturday in Washington, D.C., that President Donald Trump only wants two things for all Americans, regardless of their race, color or creed: he wants them to be safe and be prosperous.
Contrary to how those in main stream media characterize of the president, Gorka argued Trump is not a bigot or an anti-Semite.
"This is a man whose grandchildren are orthodox Jews. Can we wrap are head around the lack of moral substance (of the media allegations of bigotry)?" said Gorka. "The moral turpitude of any journalist who says this man is a racist or an anti-Semite…It's despicable."
Advertisement - story continues below
"This is why he says the fake news is the enemy of the people, he is exactly right," he argued.
The Fox News personality went on to contend that Trump displayed great moral courage in moving the U.S. embassy in Israel from Tel Aviv to Jerusalem.
Gorka said a member of Trump's cabinet told him only three cabinet members supported the move. "Everyone else was petrified," Gorka related. The administration officials feared the move would lead to American embassies throughout the Middle East being burned to the ground or even the outbreak of war.
Trump's response to his cabinet, according to Gorka, was: "I promised the American people that I was going to do this. I promised our brothers and sisters in Israel that I'm going to do this. Oh, and by the way it's the right thing to do."
Advertisement - story continues below
He went to argue that Trump ran for president, because he truly wanted to make a difference in Americans'  lives.
The former White House aide noted Trump needed neither the fame, nor the money of becoming the nation's chief executive because he already had both.
Do you think Trump has been a good president so far?
Rather he sought office "because he loves our country," said Gorka.
"He only wants two things for all Americans. He wants you all to be safe, and he wants your families to prosper," Gorka stated. "He wants that for all Americans whether you voted for him or not."
"'I want you to safe, and I want you to prosper,' that's Donald J. Trump," he said, drawing hearty applause from the Values Voter crowd.
Advertisement - story continues below
Gorka then shared an analogy, which he explained he also used in the recently released documentary "Trump @War" regarding the upcoming midterm elections.
"Think of the physics of an ice breaker," Gorka said. "It's going to ride up on that ice and smash it and create a pathway to freedom."
"That's what happened in America," he continued. "For 30 years we had an increasingly thick permafrost layer of ice, lock our country down. That was political correctness: in the media, Hollywood, politics…at universities."
Trump smashed that political correctness, giving Americans back their freedom in 2016, contended Gorka.
Advertisement - story continues below
But as with an ice breaker, the path will not last if a flotilla of ships does not follow close behind to keep the path open.
"You must be the flotilla. You must be the armada," he told the Values Voter crowd.
If they fail to show up and vote and get others to do so, the Democrats will pack the House and Senate and the pathway to freedom and prosperity made over the previous year-and-a-half will freeze over.
Gorka warned, "We will lose it all."
Advertisement - story continues below
"We need six more years of Donald Trump and (eight) more years of President Pence," he said to robust applause.
Conversation