News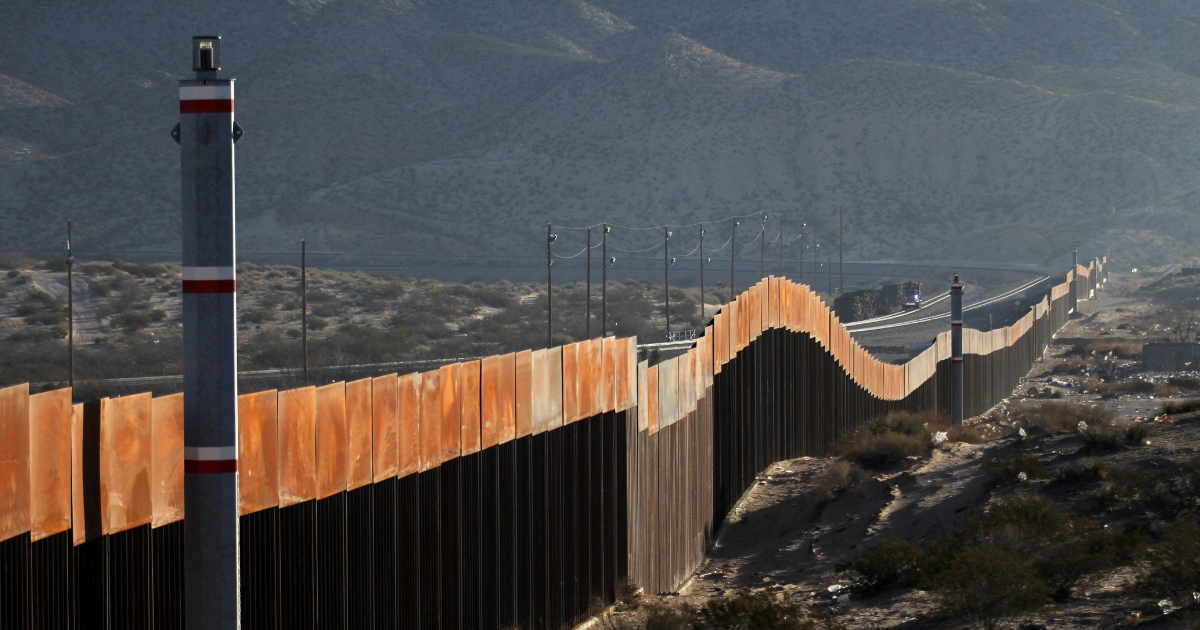 Illegal Alien Arrests Jump 4,000 Percent on Federal Border Lands
Federal agents apprehended 4,000 percent more illegal immigrants on federally controlled lands along the U.S.-Mexico border in the last six months compared to the same time during 2016, according to the Interior Department.
Interior law enforcement officials apprehended and turned over 4,010 individuals to U.S. Border Patrol agents from May to October, the department revealed Friday in a press release. That's 4,000 percent higher than the 126 illegal aliens turned over to border agents from May to October 2016.
"Under the previous administration, Interior's borderlands were basically an open door for illegal activity; and, what few law enforcement officers were down there were left unprotected and without the resources and backup needed to keep communities and themselves safe," Interior Secretary Ryan Zinke said in a statement.
Advertisement - story continues below
Zinke credited his "surge" in law enforcement agents for the increase in apprehensions. Zinke ordered 22 additional law enforcement agents to Interior-managed lands along the southern border in May.
The Interior Department also said increased law enforcement presence resulted in 224 instances where illegal aliens "turned-back" while trying to cross the border, 469 apprehensions on non-federal lands and thousands of pound of drugs seized.
"The first six months of the border surge proved that there is a huge problem with illegal crossings on Interior lands and that a prolonged and more robust operation is needed until the wall is completed," Zinke said.
"We will increase our presence on the border in targeted regions and provide additional assistance to teams deploying in response to the oncoming caravan," he added.
Advertisement - story continues below
The Interior Department manages 40 percent of the land along the U.S.-Mexico border, including national parks and wildlife refuges.
The department maintains a permanent law enforcement presence along the border, but it's often not enough to keep illegal immigrants from moving across thousands of protected acreage.
Do you think the U.S. border needs more protection?
Border crossing and smuggling had damaged the Cabeza Prieta National Wildlife Refuge in Arizona, the Interior Department reported in 2011.
"Impacts to endangered species, plant and animal communities, and cultural resources are more significant than just the mere presence of tire tracks within wilderness," the report found.
"Past research of vehicle use in off-road areas have demonstrated significant impacts to soils, plants and wildlife."
Advertisement - story continues below
Despite ecological concerns over illegal border crossings, environmental groups sued to stop the wall's construction on grounds it could impede the movement of dozens of endangered species.
The Center for Biological Diversity sued the Trump administration in 2017 over the border wall plan, but a federal judge ruled against the group in February.
Environmentalists, however, filed another lawsuit against the wall in March.
Advertisement - story continues below
A version of this article appeared on The Daily Caller News Foundation website.
Conversation