Commentary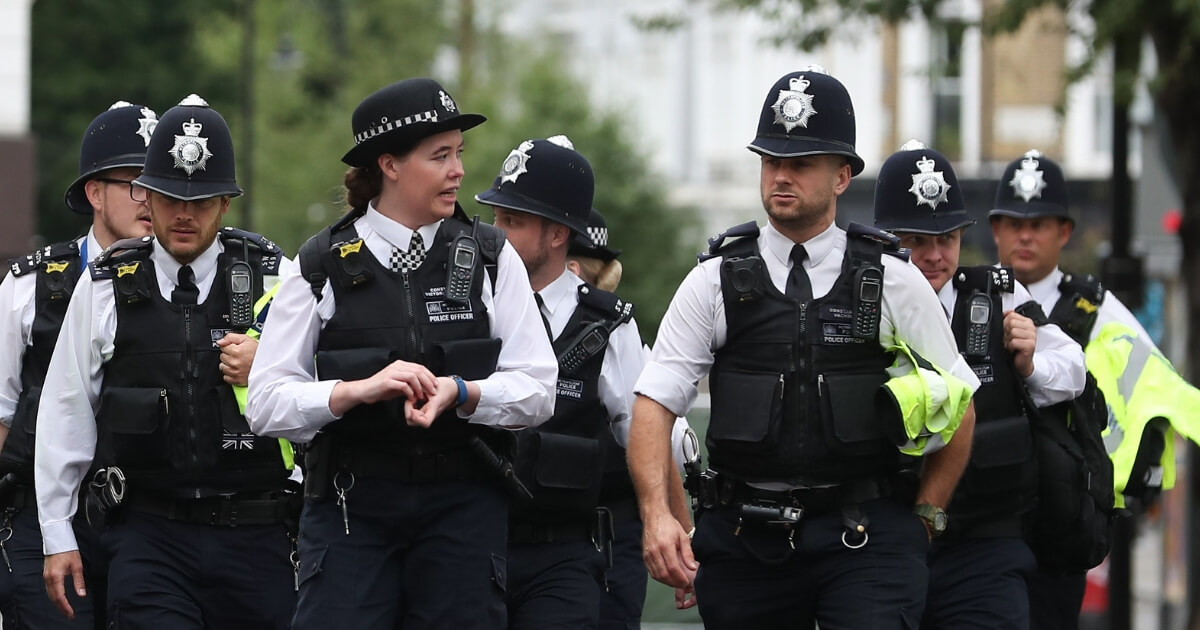 After Knife Crackdown, Top UK Cop Admits 'Close To Losing the Streets'
Even though it made worldwide headlines back in October 2017 that London had become more violent than New York, the problem has not gone away. In fact, it has only gotten worse.
Operation policing lead for the Police Federation, Sergeant Simon Kempton, told Metro that people are not getting the service they are paying for with their taxes. "I think the first and the last duty of any government is to protect its citizens, and if the budgets across government have to be constrained difficult decisions need to be made."
"But keeping people safe, alive and getting on top of criminality should absolutely be the top priority of this and any other government. The reason we pay taxes for a police service is so we feel safe in our homes, these are fundamental things we must meet as a society."
Advertisement - story continues below
Using the example of Dorset, Kempton explained that even at full force, citizens aren't properly being served. "He said in Dorset the situation is so dire that even if every officer turns up to work every day the force 'can't do the job the public want us to do. So when people don't turn up, we come very close to losing the streets when its busy.'
The funding cuts faced by police have been staggering and hundreds of police stations have been closed. Properties have even been sold off.
But is funding the only or primary reason why the problem is getting worse? Or could something else be worth considering?
Some would argue that the nanny state government has played a huge role in the problem, leaving citizens with little to no means of protecting themselves. Gun bans and knife bans mean the average citizen doesn't have those means of equalizing situations when facing criminals.
Advertisement - story continues below
People who obey the law will adhere to bans on guns and knives. Criminals don't. Criminals also tend to go for the easy mark.
A store owner who is not allowed to be armed is much easier to rob than one who is. A person walking down the street is much safer to mug if they are not allowed to be armed.
Is it time for the U.K. to end the ban on guns and knives?
When citizens are prevented from legally bearing weapons, it is not civilized society who benefits. It is criminals.
Back in 2015, The Daily Caller reminded readers about a 2007 study from Harvard that showed more guns led to less crime. The study used information collected from the Centers for Disease control, the UN International Study on Firearms Regulation, and the U.S. National Academy of Sciences.
Citing the study, The Daily Caller noted that more guns equaling less crime is not unique to the United States. "While American gun ownership is quite high, many other developed nations (e.g., Norway, Finland, Germany, France, Denmark) have high rates of gun ownership."
Advertisement - story continues below
"These countries, however, have murder rates as low or lower than many developed nations in which gun ownership is much rarer. For example, Luxembourg, where handguns are totally banned and ownership of any kind of gun is minimal, had a murder rate nine times higher than Germany in 2002."
It also added this little gem from the report, "Where firearms are most dense violent crime rates are lowest, and where guns are least dense violent crime rates are highest." This concept appears to apply to knives as well.
In the U.K., even with a knife ban added on top, violent crime and stabbings have not gone away or decreased. The Sun just reported that the statistics for 2018 are in and they show a surge in stabbings and other knife crimes. In fact, knife crime is now at a seven-year high.
While certainly more police officers, more prosecutions and more funding could help, it seems reasonable to suggest that allowing citizens to be armed would help as well. Just the deterrent factor alone could help lower crime. A quick "grab and dash" at the local convenience store is not worth risking getting shot over.
Advertisement - story continues below
Armed citizens are not easy marks. And let's remember, that even with more police around, it can still take minutes for them to get there.
What can a criminal accomplish in minutes? If you can protect yourself, you may not have to find out.
Conversation