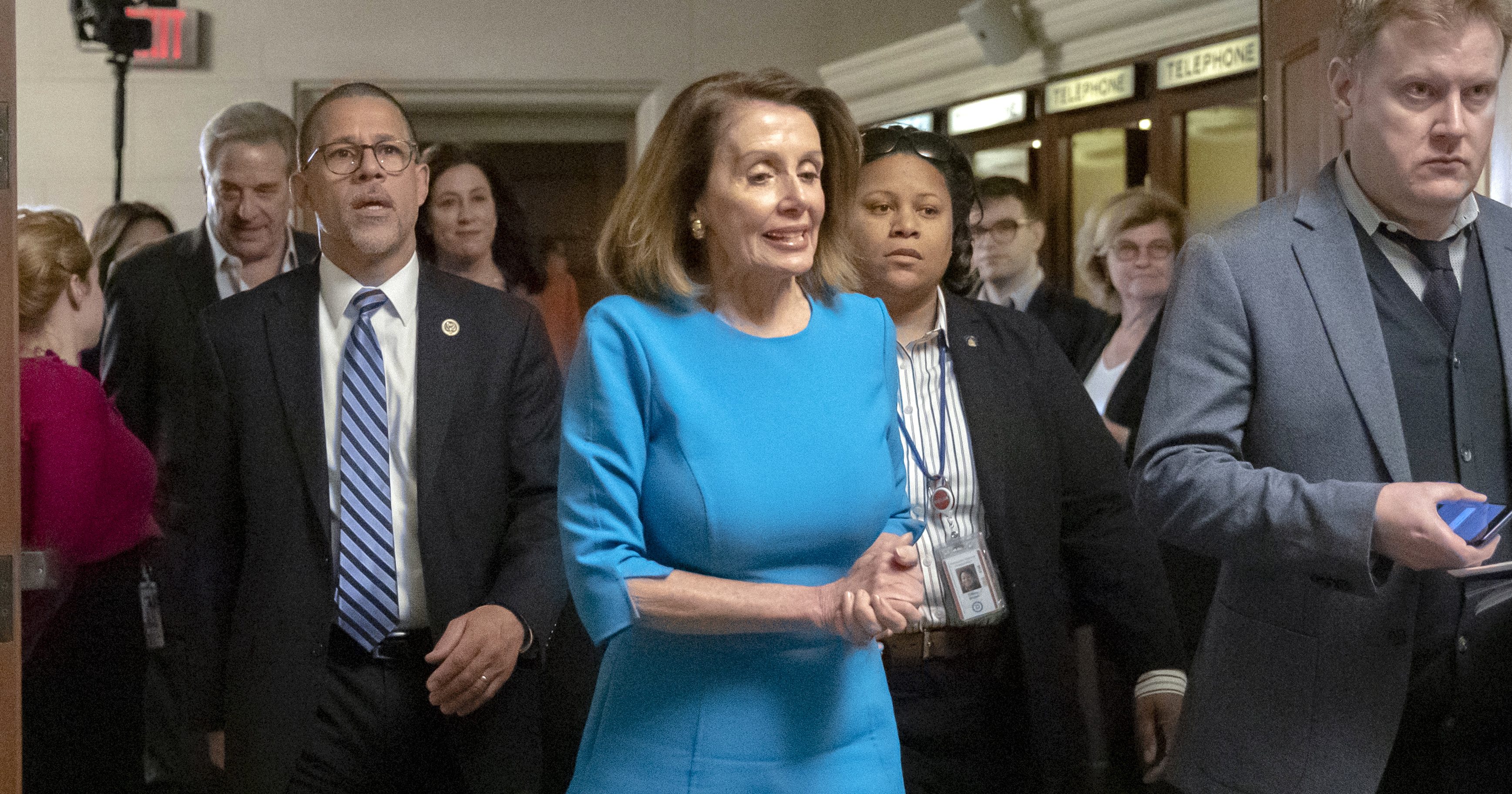 Democrats Nominate Nancy Pelosi for House Speaker
The Latest on the House Democrats' leadership elections (all times local):
2:35 p.m.
Nancy Pelosi has been nominated by House Democrats to lead them in the new Congress, but she still faces a showdown vote for House speaker when lawmakers convene in January.
Advertisement - story continues below
Pelosi ran unopposed as the nominee for speaker in a closed-door Democratic caucus election Wednesday despite unrest from those clamoring for new leadership.
The California Democrat faces tougher math in January, when she'll need 218 votes, the majority of the full House, to be elected speaker. House Democrats are taking control with at least a 233-vote majority, but some Democrats have pledged that they won't back Pelosi for speaker.
Pelosi was the first woman to be speaker — back when Democrats had the House majority from 2007 to 2011. It's rare to reclaim that post after losing it.
___
Advertisement - story continues below
2:30 p.m.
Nancy Pelosi is picking up support from nine holdouts as House Democrats meet to nominate her as speaker in the new Congress.
Do you think Pelosi should be the next speaker of the House?
Pelosi has reached an agreement a bipartisan group whose nine Democratic members were withholding their support as they pushed for rules changes to allow a more open legislative process.
The group has been meeting with Pelosi and the incoming chairman of the House Rules Committee, Rep. Jim McGovern of Massachusetts, who also announced the agreement.
The rules changes are set to be adopted when Democrats take over the House majority as the new Congress convenes.
Advertisement - story continues below
Pelosi is expected to win Wednesday's internal caucus election but the California Democrat still faces opponents as she tries to shore up support before whole House votes on speaker in January.
___
2:10 p.m.
House Democrats have elected Rep. Hakeem Jeffries of New York as their caucus chairman.
Advertisement - story continues below
Lawmakers are elevating the 48-year-old member of the Congressional Black Caucus as a new generation of leaders pushes to the forefront.
The tight race was tight, with the vote 123-113 over Rep. Barbara Lee of California, another influential member of the Black Caucus.
Lee made her pitch during House Democrats' closed session on the leadership. She drew on the record number of women, including minority women, who ran for office and are entering the new Congress.
___
Advertisement - story continues below
12:50 a.m.
Nancy Pelosi is heading into House Democratic leadership elections in an unusual position: She's running unopposed.
That's not the plan envisioned by those trying to oust her as party leader as they pledged to usher in a new era. But one by one, Pelosi has picked off the would-be challengers and smoothed the skeptics.
Pelosi still lacks the vote tally she'll need in January to become the House speaker when the new Congress convenes. Democrats could face a floor fight as opponents try again to topple her.
Advertisement - story continues below
House Democrats, who will hold the majority in the change come January, are meeting Wednesday to elect a leadership team.
The Western Journal has reviewed this Associated Press story and may have altered it prior to publication to ensure that it meets our editorial standards.
Conversation