Op-Ed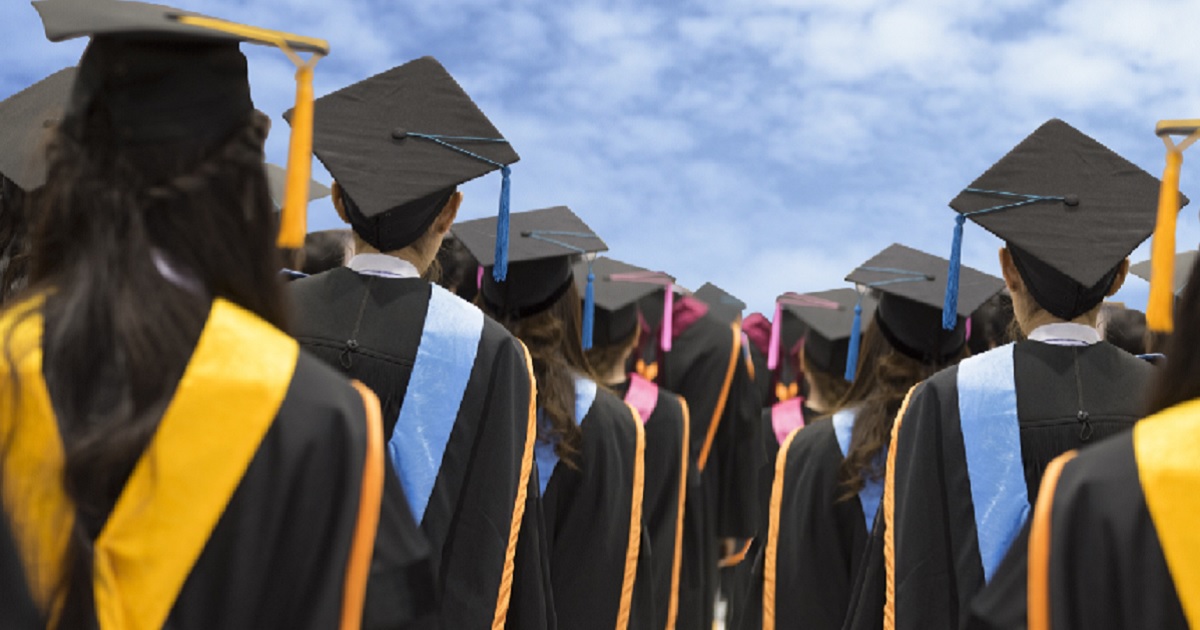 A Lesson for Campus Liberals: Forget 'Oppression,' Be Thankful You're American
Oppression.
From terms like "marginalized" and "micro-aggression" to broad, indeterminate concepts like "institutional racism," the modern American progressive has been armed by academia with a seemingly endless arsenal of buzzwords and virtue-signals.
But there is no conception more commonly peddled by left-wing academic blowhards in recent years than that of a supposed "oppression" inherent in the structures of the 21st Century United States.
Advertisement - story continues below
The concept is spouted in every facet of our national education system, but it has established an unshakable footing in places of higher learning.
Accredited universities invest extraordinarily large sums of money into myriad studies on the impacts of micro-aggressions on adolescents of minority descent, or unsolvable issues such as the pervasiveness of implicit bias in the human mind.
Ivy League universities like Cornell, Brown and Yale, deemed the most principled and proper higher education facilities in the country, offer full-credit courses with titles like "US Education, Oppression, Resistance" and "Queer Theory in Literature."
Countless universities offer semester-long focus groups with the intention of educating "privileged" students and providing them with awareness on the "oppression" faced by specific identity groups in the modern US.
Advertisement - story continues below
Progressives are winning the culture war.
A generation of un-hirable and petulant young adults are leaving higher education under the assumption that every system and structure that we hold dear has been built on a foundation of hate and bigotry that can only be undone by dismantling such institutions and rebuilding them under the oversight of those who have the best interests of the oppressed in mind – the Democrats.
Do you think American liberals understand what "oppression" really is?
The left has made its bones at the pulpit of academia preaching to the choir, "You are oppressed."
And it has been beyond effective, judging by the way that virtually no one in the mainstream media batted an eye this past week when Sen. Kamala Harris, a California Democrat, made the assertion in a hearing for Ronald Vitiello, the proposed next director of ICE, that "many" people perceive Immigration and Customs Enforcement in the same way that African-Americans perceived the Ku Klux Klan during the era of Reconstruction.
In fact, progressive Twitter personalities may as well have given her a standing ovation for her "bravery" in standing up to the "oppressive" and "fear-mongering" structures and organizations that enforce our national laws and sovereignty.
Advertisement - story continues below
Among left-leaning commentators, there was nothing wrong with comparing perceptions about an American law enforcement agency to those pointed at a group that terrorized and lynched African American men, women and children for decades.
Nor was an eye batted months ago when Sen. Elizabeth Warren, a Massachusetts Democrat, asserted that the criminal justice system in the US was "racist… from front to back."
Similar sentiments have been apparent in the left-wing masses for nearly a decade, with mass outrage and violent protests persisting in recent years in the name of standing up to a phantom racism supposedly at the heart of American law enforcement which is still being allowed, or even encouraged, by the U.S. government to oppress minority identity groups.
In fact, a recent book comparing the modern U.S. prison system to Jim Crow-era laws in the Deep South titled "The New Jim Crow" has sold nearly 1 million copies and is used as a teaching material on college campuses in sociology and even criminal justice courses.
Advertisement - story continues below
Yet, in this time of Thanksgiving, I find it incredibly important that we, as Americans, put to rest such notions of inherent structural oppression as the norm in this country and remind our friends across the aisle how lucky they are to live in these United States.
To put it bluntly: If you live in America, you are not oppressed.
Is this to say that there is nothing wrong with the American system or that there are not still hateful and racist individuals or groups in this country that we must actively hold at bay? No.
There are, undoubtedly, still those among us who hold hate in their hearts and enforce discriminatory practices against others.
Advertisement - story continues below
And there is no question that we must work to stop such things.
But use of the word "oppression" to describe any such individual wrongs and injustices on U.S. soil is not only flagrant fear-mongering and an entirely disingenuous characterization, but disrespectful to those in this world who face true oppression and unconducive to generating solutions for real instances of discrimination and hate in this country.
The word "oppression" has been hijacked and watered down by American progressives.
"Oppression" is a term to be reserved for the cruelest and most heinous state-sponsored injustices and the most unequal applications of the law upon a nation's citizens.
Advertisement - story continues below
Citizens under Nazi Germany and Communist Soviet rule were oppressed.
African-Americans under slavery or living in decades in which legislatures worked to disenfranchise black voters were oppressed.
Women who are subjected to genital mutilation, or are unable to leave the house without a male escort, and homosexuals who are thrown from buildings for their sexual preference under theocratic Middle Eastern regimes are oppressed.
In the United States, all people, regardless of race, sex, ethnicity or religious affiliation, are afforded the same rights under the Constitution. Under the Fourteenth Amendment, we are, all of us, afforded the same protections under the law.
Advertisement - story continues below
We are all protected in the pursuit of free speech, assembly, protest and due process.
The same cannot be said the world over. Even our Western allies are not all privileged with the same protections we have enshrined for us in our Constitution.
As Americans we are uniquely blessed.
It is about time we demand that progressives stop railing against each structure and political ideology in which they see error by labeling it as "oppressive."
Advertisement - story continues below
We must instead, at this wonderful time of year, give many thanks for the great freedoms and protections afforded us in the U.S. We should be thankful that rights inherent in our creation are untouchable by our government or fellow man, and thankful for our law enforcement and military personnel who defend such freedoms each and every day.
We should all in recognizing that our freedoms are the exception internationally, not the rule, give thanks that we are born free as Americans.
The views expressed in this opinion article are those of their author and are not necessarily either shared or endorsed by the owners of this website. If you are interested in contributing an Op-Ed to The Western Journal, you can learn about our submission guidelines and process here.
Conversation