Commentary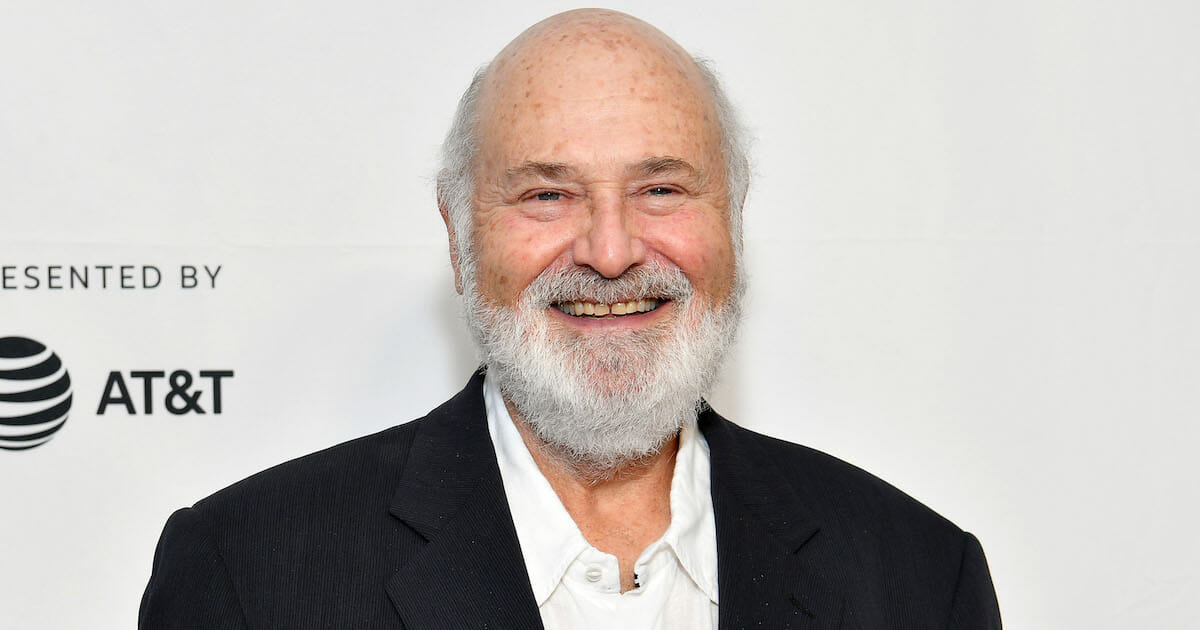 Lib Actor and Filmmaker Comes Apart After Mueller Testimony: Trump's 'Working with the Russians!'
If you were a conservative with the right kind of sense of humor, former special counsel Robert Mueller's testimony before Congress on Wednesday was pretty funny.
There was Mueller — a man to whom many had ascribed godlike qualities — giving halting one-word answers about a report he didn't particularly seem to have read all that carefully, much less played the key role in writing.
There were the Democrats patiently trying to walk him through it, half to create a public record of what was inside and half because you suspected they thought he didn't have that much of a grasp on it. And then there were the Republicans, who used the opportunity to tear into Mueller.
Advertisement - story continues below
There was plenty of humor to be found all around.
There was more to be found in the Chernobyl-like meltdown that happened in all corners of the left in the aftermath of Mueller's testimony.
If you wanted a slice of the insanity that happened after the special counsel didn't deliver the goods on President Donald Trump (again), consider this exchange Friday on MSNBC's "Hardball."
For once, Chris Matthews wasn't the most caffeinated one on set. That honor belonged to actor and filmmaker Rob Reiner.
Advertisement - story continues below
Once known for his role on "All in the Family," Reiner has gained more renown as a director. He's made some decent movies, including "This is Spinal Tap" and Ted Cruz favorite "The Princess Bride."
He hasn't directed a watchable film in years and now mostly earns his keep as a political activist. And by activist, what I means is that he screams and tweets a lot, demanding Trump be impeached.
Do you think Donald Trump should be impeached?
I don't often feel sympathy for Democrat representatives, but I must confess I was moved to pity when New Jersey Democratic Rep. Jeff Van Drew, who doesn't support impeachment, was offered up to Reiner on the MSNBC show.
Van Drew seemed to be there less as a debate opponent and more as a human stress-relief ball for the irate filmmaker after Mueller's testimony:
Advertisement - story continues below
"The guy's working with the Russians. He says he is going to continue working with the Russians. The Russians are already playing," Reiner said.
"We've seen the Senate Intelligence Committee tell us that they're playing right now and they're working hard to defeat us," he added.
"Are we now saying that we're just going to give ourselves over to the Russians? We beat them in the Cold War, and they're beating us now in the cyber war. And if we don't stand up to them, it could be the end of our democracy. And I'm sorry if you lose your seat, but we've got to stand up for democracy."
Yes, "the end of our democracy." Clearly someone who's in touch with reality here.
Advertisement - story continues below
Van Drew had already made it quite clear why impeachment would be a bad idea.
"Unless we find something new or unusual, something different that we didn't see before, it seems that this just keeps continuing," the New Jersey representative said.
"First it was going to be the Mueller report was really going to give us the information, and it did. I read it from the first page to the last page, and it gave some information. And certainly there are some distasteful sections and parts of that that really are concerning, but not high crimes and misdemeanors, at least in my opinion, and obviously in other people's opinions as well."
Instead, Van Drew said the Democrats should work on passing their legislative priorities. Reiner wasn't happy about that.
Advertisement - story continues below
"I couldn't disagree more with the congressman, because all of the issues that he talked about of course are critical. None of them will ever, ever pass when we don't have the White House and ultimately the Senate," he said.
"We passed a million bills already, and they lay dormant at Mitch McConnell's feet. That's not going to do anything."
"That's because we are so involved. We are so involved with this only, or at least the perception of this only," Van Drew said, to which Reiner — clearly the expert on these things, responded, "no, no, no!"
"Look, I'm there every day. Let me just finish for a second," Van Drew responded. He also noted that his seat could be in danger if Democrats focused on impeachment and that "folks have to realize it was middle Democrats, middle of the road Democrats, that created the majority. And that their voice counts too."
Advertisement - story continues below
Reiner obviously didn't care. So, um, have fun losing your majority over those absolutely unproven Russia claims, I guess.
It's pretty bad when a Democrat is making some sense, but it's a low bar when you're dealing with Reiner.
"I don't know why now the Russian issue all of the sudden became a bigger issue than it was a week ago, a month ago, six months ago, a year ago," Van Drew said.
"It seems like we're constantly trying to move on to do something else, and the bottom line is I want us to do good stuff, and we can. One of the reasons we're not getting certain things done with the other side is because we're always attacking them."
Advertisement - story continues below
But obstruction! But Russia! But collusion! All of those need to be dealt with to the exclusion of all else so the Democrats can complain about them even more vociferously when they lose in 2020.
Hearings like Wednesday's — combined with the suicidal desire of the activist base to impeach no matter what the cost — will be the death of whatever chances the Democrats might have in next year's elections.
It doesn't take much to realize Mueller didn't buttress Reiner's delusions of collusion or fantasies of obstruction.
If liberals were smart, they'd put all of this childishness to bed. Instead, you get the feeling this is only the beginning. There's always former White House counsel Don McGahn, after all — and that'll cue plenty more nuclear meltdowns like this, no doubt, if he's ever to testify.
Conversation