Commentary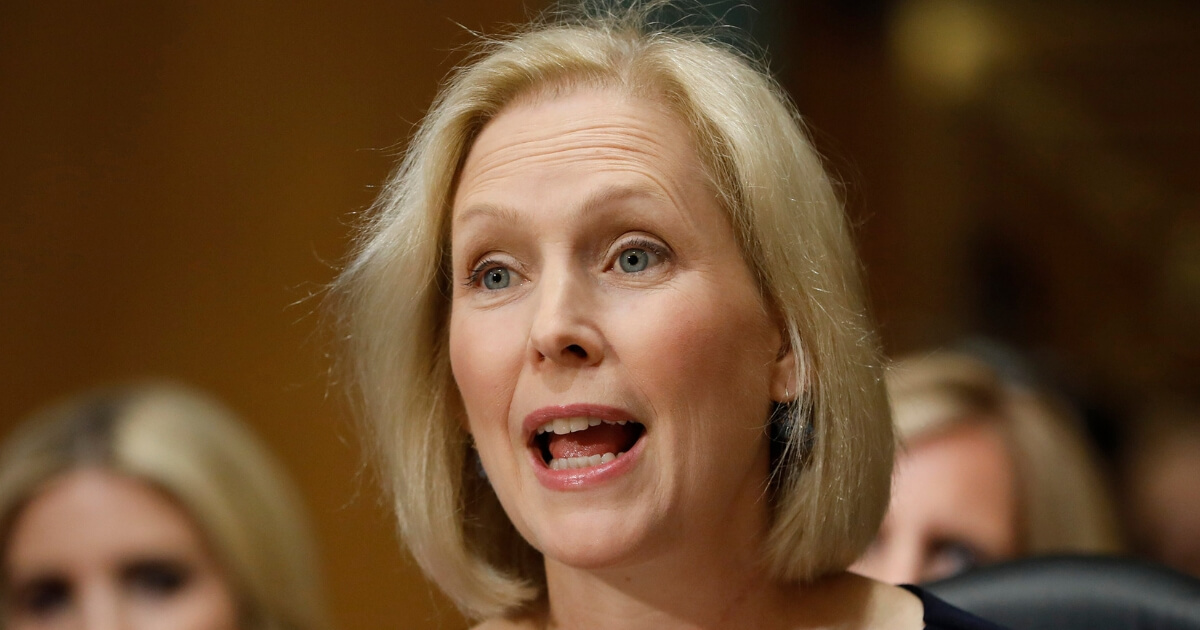 Liberal Lunacy: Gillibrand Says She Never Meant To Abolish ICE When She Called To Abolish ICE
Now that the "abolish ICE" movement has about as much momentum as Vanilla Ice's musical career at the moment, it's difficult to remember that just a few short months ago liberals were discussing it seriously. Kirsten Gillibrand wants to pretend she was never one of them.
In an interview with the Glens Falls, New York, Post-Star, the Democrat junior senator from New York claimed her statement that "we need to abolish ICE," uttered back in June, didn't actually mean she wanted to abolish the Immigration and Customs Enforcement agency.
"Gillibrand, D-N.Y., attracted controversy when she was quoted in June as supporting the elimination of the agency," the Post-Star reported in an article published Wednesday.
Advertisement - story continues below
"The agency is responsible for catching criminals smuggling drugs, guns and people, but Gillibrand said that mission has been overshadowed by the Trump administration's crackdown on people crossing the border — many of whom are fleeing gang violence and strife in their home countries."
"Local law enforcement will not work with them. Local elected officials aren't working with them," Gillibrand told the newspaper's editorial board.
And of course, what everyone got wrong is that abolishing ICE doesn't really mean that at all.
"Gillibrand said commentators have taken her words out of context by just focusing on abolishing ICE and not on replacing it with a reformed agency," the Post-Star reported.
"Give it a new name and a new directive," she said.
Except that's not what she said at all back in June.
"We need to abolish ICE," Gillibrand said on Facebook.
"ICE has become a cruel deportation force. This agency has carried out the Trump administration's 'zero tolerance' immigration policy, including separating children and parents. People are coming to the United States seeking asylum and a better life for their families — and President Trump is slamming the door on them.
"ICE is meant to provide security and enforcement. But it has morphed into something much more by conducting raids and deporting people who've lived in and contributed to this country for many years.
"Congress needs to abolish ICE, and we need to start over, separating the criminal justice and immigration roles. Together, we can build a better system that is humane, just and recognizes that immigration adds to America's strength and security."
That's not giving it a "new name." You could say that "separating the criminal justice and immigration roles" is giving it "a new directive," except I'm not even sure what that would entail or what it would do.
The great irony here is that Gillibrand was originally an immigration hawk, which is part of what prompted her shift far to the left; she is, after all, one of that select group of Democrats who can't be mentioned without the words "potential 2020 presidential candidate" being uttered.
And now that the "abolish ICE" thing is no longer a thing, Gillibrand has to back away as quickly as possible and assure everyone she didn't really mean what she said and everyone took it out of context. That sort of opportunism shouldn't come as a surprise to anybody. It should make for an interesting 2020 campaign cycle, however.
Conversation