Op-Ed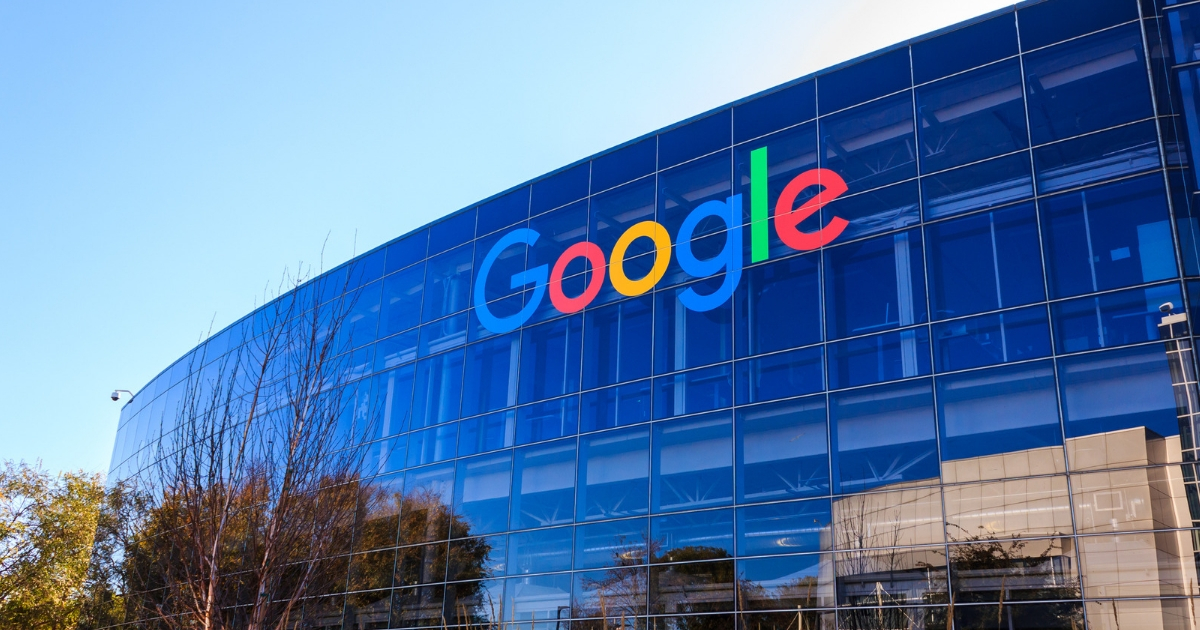 Loose Lips May Be What Sinks Google's Ship
It was vindication for President Donald Trump and conservatives across the country when Breitbart released an explosive video revealing traumatized Google executives struggling to withhold their anguish after Hillary Clinton's stunning loss in the 2016 presidential election.
The video features Google co-founder Sergey Brin, CEO Sundar Pichai, and numerous other high-ranking "Googlers" commenting on the election's supposedly tragic outcome. Overall, it's quite the nauseating performance you'd come to expect from Silicon Valley overlords.
The hour-long melodrama is dotted with the worst kind of emotional tripe; billionaires drying their tears, encouraging robotic employees to hug each other, grandstanding monologues, and virtue signaling that would leave many Democrat politicos envious.
Advertisement - story continues below
It's almost as if the executives were cautioned that the tape may eventually find its way to the broader public, hence the whole spectacle should present our Internet handlers as "sensitive" and "passionate" altruists, rather than some sort of bitter sect, grieving the outcome of a fair election.
All speakers took turns sharing their traumatic experience surrounding Clinton's undoing, with no concern whatsoever that there might have been employees in the audience who were, at the very least, relieved that Clinton lost. In their defense, it's unlikely there were any conservatives or (God-forbid) Trump voters among the audience or those streaming elsewhere since Google is well-known for its cult-like work environment that cultivates an impressive political monoculture. I doubt any form of dissidence is welcome, ideological the least.
So put on your helicopter hats and let me briefly dissect some of the more disturbing parts from the internal meeting.
Within the first few minutes, Brin declared that he was "deeply offended" by the election of Trump, and that the election result "conflicts with many of [Google's] values." These somewhat cryptic values are brought up several times throughout the entire session, with CFO Ruth Porat promising that Google will "use the great strength and resources and reach we have to continue to advance really important values."
Advertisement - story continues below
What "values" were Google executives precisely talking about, and how did they plan on "advancing" them? A poor defense comes from Variety senior editor Ted Johnson, who argues that Porat doesn't explicitly state that Google will "fight to protect" those values by doing something such as tampering with search results.
I sincerely doubt anyone expected Porat to step on stage with a megaphone and shout, "From today onward we're going to start altering search engine results,  so let's get started everyone!"
Were you surprised to hear the reactions to Trump's victory on the leaked Google video?
The shoddy analysis by Johnson doesn't end there. He defends Google, claiming that references such a "protecting values" are common corporate speak in the world of business PR, using Campbell Soup and Johnson & Johnson as examples. Apparently, the latter two companies dropped out of some unknown council to protest Trump's reaction to the Charlottesville unrest, citing that Trump's response was at odds with their "values."
I'm not sure what the author's exact point here was,  but I understood it in the sense that corporations are more than willing to take action under unfavorable political circumstances — in which case, why would Google be any exception? The writer's choice in comparing Google with Campbell is a poor example designed to persuade readers. Comparing a company that makes canned soup with a company that has a worldwide monopoly over the internet is just plainly stupid.
The tape also contains a disturbing portion in which Google Senior VP for Global Affairs Kent Walker suggests that the Trump phenomenon is a sign of "tribalism that's self-destructive [in] the long-term." He contends that voters with preferences that diverge from Google's "values" must be motivated by "fear, xenophobia, hatred, and a desire for answers that may or may not be there."
Advertisement - story continues below
Brin adds on another layer, likening Trump voters to "extremists" motivated by "boredom" rather than authentic concerns.
Mind you these lofty proclamations came only days after the November election,  which is hardly enough time to examine the average Trump voter. Heck, even two years after the election, most self-proclaimed experts still struggle trying to identify the prevailing motivations behind the movement that rejected Clinton.
Also, am I the only one who thinks that tech nerds aren't exactly qualified to expound upon the complexities of voting behavior? Surely there was a service outage somewhere that should have have been more important to the interests of Google.
The second half of the meeting is marked by a short Q&A session between present employees and their mourning leaders. An employee asked if Google is willing to "invest in grassroots, hyper-local efforts to bring tools and services and understanding of Google products and knowledge" so that people can "make informed decisions that are best for themselves."
Advertisement - story continues below
Pinchai responded by promising that Google will ensure its "educational products" reach "segments of the population [they] are not [currently] fully reaching." Pichai also reassured another employee concerned about "fake news" and "misinformation" by stating that "investments in machine learning and AI" are a "big opportunity" to fix the problem.
Despite what others out there may have you believe, it's evident from the tape that Google executives viewed Trump's election victory as a "problem" that interfered with their "values" and that this problem should be addressed, if not outright resolved.
Let me remind you that Google's enigmatic relationship with politics is certainly not a novel discovery.
In 2016, the Campaign for Accountability and Intercept showed that 169 Google employees met with 182 government officials in the White House from 2009 to 2015. Old reports revealed that Google staffers and affiliates had at least 427 meetings at the White House during the course of Obama's two terms, equaling to at least one meeting per week. Shortly before his White House departure, Obama signed a FCC plan that many telecommunication firms criticized as a White House intervention on behalf of "the Google proposal."
Advertisement - story continues below
The Intercept noted in 2016 that "no other public company approaches this degree of intimacy with government," referencing Google lobbyist Johanna Shelton, who visited the White House a whopping 128 times  — far more than representatives from many other lobbying companies. Indeed in 2015, Google spent $16.7 million in lobbying, including "throwing lavish D.C. parties; making grants to trade groups, advocacy organizations, and think tanks; offering free services and training to campaigns, congressional offices, and journalists; and using academics as validators for the company's public policy positions."
It doesn't end there.
Eric Schmidt, the CEO of Alphabet Inc, Google's parent company, was a prominent donor to both Obama campaigns, and was even pictured wearing a staff badge during Clinton's victory rehearsal at the Javits Center in New York City the night before the 2016 presidential election.
These bothersome details clearly prove that Google has a rather partisan track record with government entities, not excluding foreign nations.
Advertisement - story continues below
The now defunct "Don't be Evil" motto, removed by Google in 2015, ironically coincided with the company's controversial choice in developing a censored version of its search engine at the request of the Chinese government. The bombshell discovery came as a surprise to 88,000 Google employees, most of whom were uninformed of Google's confidential dealings with the authoritarian regime.
According to reports, "company managers responded by swiftly trying to shut down employees' access to any documents that contained information about the China censorship project." Just recently a senior Google scientist resigned to protest the company's "forfeiture of values" surrounding the China scandal.
Needless to say, it appears that Google's "values," whatever they may be, somewhat absurdly do not include access to free and unrestricted internet. Horrible corporate transparency aside, the fact that Google so flagrantly and without hesitation was willing to censor search results for over 1 billion Chinese users clearly shows that the company's "values" are nothing more than fiction.
As far as conservatives are concerned in this country, Google has been regularly under heavy scrutiny. Months prior to the 2016 election, countless users began reporting how the autocomplete function on Google's search engine had an unusual difference in autocomplete returns compared to results listed on other popular search engines. SourceFed tested and revealed that searches for "Hillary Clinton cri" autocompleted to "Hillary Clinton crime bill," "Hillary Clinton crisis," and "Hillary Clinton crime bill 1994."
Advertisement - story continues below
When contrasted to the autocomplete results in other search engines, such as Bing and Yahoo, the first results were "Hillary Clinton criminal prosecution," "Hillary Clinton crime," and "Hillary Clinton criminal investigation."
Google, in a traditional fashion, denied the filtering of autocomplete results. However, the company never made it clear how these results can so strikingly differ on different platforms.
Shortly following the 2016 election and the above revelations, several employees began fanning the flames of Google's somewhat sinister internal conduct. James Damore, a Google engineer, was abruptly fired after an internal memo criticizing Google's lack of viewpoint diversity went viral. Titled "Google's Ideological Echo Chamber," Damore outlined the rampant PC-culture and questionable diversity policies that Google used to justify not hiring conservative white and Asian men. Damore was promptly dismissed for "violating Google's code of conduct" and is currently involved in a class action lawsuit against the company.
This past May, Google was at the epicenter of a scandal involving the California Republican Party, after it surfaced that Google's search engine results listed "Nazism" as one of the party's primary ideologies. Google responded by saying that the Wikipedia page for the California Republican Party was "vandalized" so that Nazism was listed as one of its core ideologies.
Advertisement - story continues below
It's remarkable how the Democratic Party is never subject to such vandalism, even though we are repeatedly being told that far-right trolls from all over the globe are trying, and supposedly succeeding, at spreading misinformation.
The overall trajectory has been quite unbelievable. From creepy and cultish footage after the election, shady lobbying, and cooperating with dictatorships — to meddling with search algorithms and firing dissenting employees —  Google's dark and unsettling conduct has been thoroughly exposed over the past months.
It's even more amusing to see how many journalists have scrambled to defend these unacceptable practices, mostly by paraphrasing Google's own press releases, in hope that the average observer will just move on to something more interesting.
It's rather disheartening to see how certain entities fail to see or purposefully deny Google's growing abuse of power within the internet environment. We've demonized so many corporations over benign partisanship, yet refuse to acknowledge, let alone probe into Google's malicious undertones.
Advertisement - story continues below
The unmasking of Google's malpractices is long overdue and will hopefully speed up the demise of this potentially dangerous tech empire.
Edward Cindric is a Croatian-American writer and politics aficionado. His work has appeared on The Federalist and he currently maintains a blog on Medium.com/@cindricedward.
The views expressed in this opinion article are those of their author and are not necessarily either shared or endorsed by the owners of this website. If you are interested in contributing an Op-Ed to The Western Journal, you can learn about our submission guidelines and process here.
Conversation