Commentary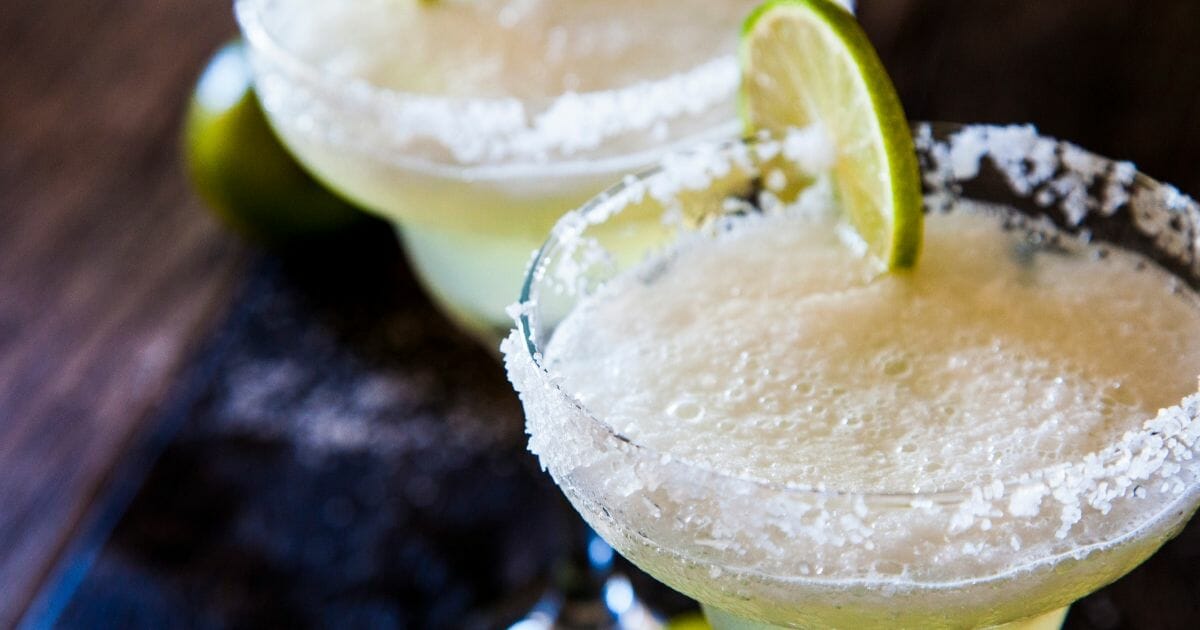 She Made a Drink and Stepped into the Sun, Strange Reaction Leaves Her in 'Excruciating' Pain
Margarita lovers, beware of "Margarita Burn" this summer.
In June, a Canadian woman suffered second-degree burns on her hands after she decided to whip up a batch of refreshing margaritas during an outing with her friends at a local lake.
According to WNYW, 34-year-old makeup artist Amber Prepchuk said she couldn't find a citrus squeezer, so she squeezed fresh limes for the tasty summertime drinks by hand. She said she then rinsed her hands and went out to enjoy the sunshine.
Advertisement - story continues below
The next day, she noticed what seemed to be a sunburn on her hands. However, that was only the beginning of a nightmare.
The day after the sunburn feeling, Prepchuk woke up to "excruciating" pain and said she had "blisters forming in between my fingers and on the tops of my hands," according to WNYW. Eventually, it became so painful that she had to get assistance from her boyfriend to wash her hair and body.
She eventually went to the University of Alberta Hospital to get an official diagnosis. According to Prepchuk, the doctor was absolutely stunned at the sight of the burns on her hands and stomach.
"He almost dismissed me when I told him that the only thing that I could think of was the limes that I had squeezed two days prior," Prepchuck stated. But that prompted her boyfriend to dig into lime-related burns — and that's when he discovered phytophotodermatitis, more commonly known as "margarita burns."
Advertisement - story continues below
Margarita burns occur when a chemical called furocoumarin interacts with sunlight, according to Healthline.  Furocoumarin is found in citrus fruits, celery, fennel, figs, parsley and more.
Prepchuk's burns were right in line with the symptoms of an average margarita burn. In the first 24 hours, a rash will develop, followed by painful blisters a few days afterward.
Will you wear gloves the next time you squeeze limes?
Later in the margarita burn process, the affected skin will show serious damage. Dark patches or streaks will form when the initial blisters and swelling go away, which can last for weeks or even months.
Prepchuk noted that her burns were wrapped in so much gauze and burn cream that her hands resembled that of boxing gloves. She also said that she "almost got sick" when she first saw the menacing and painful blisters.
"It's almost overwhelming because it's not like you just accidentally burned part of your hand on the oven or the stove or something," she said, adding that her pain was so overwhelming she considered putting work on hold until she recovered.
Advertisement - story continues below
Ultimately, Prepchuk described the feeling in her hands as "being cooked from the inside out." Ouch!
So, the next time you reach for the limes on a sunny day, make sure to wear adequate clothing and a pair of gloves. Prepchuk recommends also washing your hands with hot, soapy water if you come into contact with anything containing furocoumarin.
If you don't, brace yourself for a week of excruciating pain and a month or more of burn scars.
Conversation