News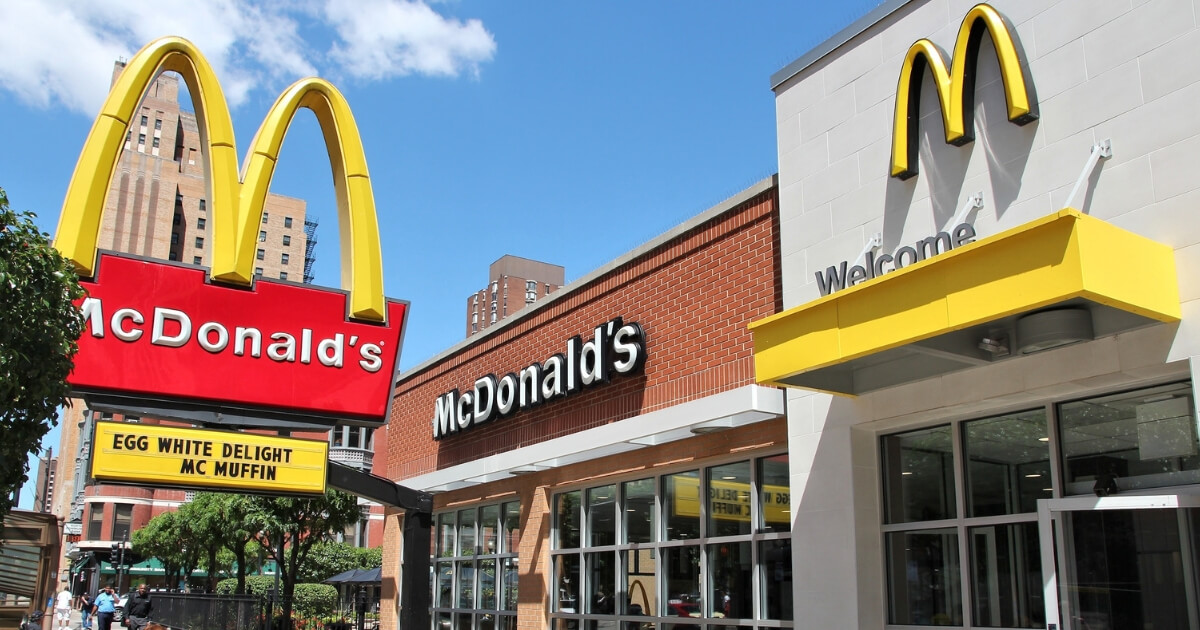 Masked Shooter Sprays Bullets Through McDonald's, So Hero Dad Protects His Sons
Some stories are a lot tougher to tell than others. Certainly, anything involving violence contains a core of sadness and tragedy that can never be erased.
And today's news is full of tales that include disturbing amounts of brutality. It can often seem nearly impossible to retain a sense of hope.
But through it all, there's one crucial thing to keep in mind. These dark actions give rise to heroes, who selflessly step up to help protect everyone involved.
Advertisement - story continues below
Extreme circumstances can often provoke an intense response. After all, such situations can be a literal matter of life or death.
A recent Alabama shooting is making the news for that very reason.
According to the regional website AL.com, the terrifying turn of events transpired at the Birmingham McDonald's on Lomb Avenue.
At roughly 10:45 p.m., a father and his two teenage sons were finishing up their dinner. Birmingham police spokesman Sergeant Bryan Shelton said the restaurant was about to close for the night.
Advertisement - story continues below
The McDonald's manager quietly strolled over to unlock the door, so the trio could head out. That's when unexpected chaos erupted.
Fox News reports that as the door eased open, a masked gunman forced his way in and immediately opened fire.
McDonald's employee Markus Washington told WBRC-TV that he was busy making two burgers when he realized he was hearing bullets fly. Washington said he fled to the freezer in terror, but could still hear about 15 shots being fired in the dining area.
"All we hear is like different gunfire," explained Washington, "so in my mind, I'm imagining everybody is dead." He said his greatest fear was that the gunman was actively stalking anyone who remained alive.
Advertisement - story continues below
A witness who was outside at the drive-thru told AL.com that she also heard multiple shots ring out suddenly. She described a scene of horror — panicked people stampeding from the eatery, including young children.
But while everyone else was understandably overcome with fear, that father of the two teen boys was taking decisive action. The drive-thru witness explained that she abruptly heard two final shots fired.
That was the father, who had been carrying a firearm of his own and resolved to protect his kids. He took down the unidentified gunman, who later died of his injuries.
Advertisement - story continues below
Fox News reports that in addition to the perpetrator, the father himself and one of his sons were struck. Fortunately, their injuries were not categorized as life-threatening.
According to Shelton, investigators are still unclear as to whether the masked man was attempting a robbery. It's also possible he may have been targeting someone who worked at the McDonald's.
But either way, Washington is expressing profound thankfulness that the heroic father showed such bravery that night. "I'm feeling grateful," he told WBRC-TV. "Wrapping my head around it all, I was just wishing someone would come wake me up from this nightmare."
Conversation