Commentary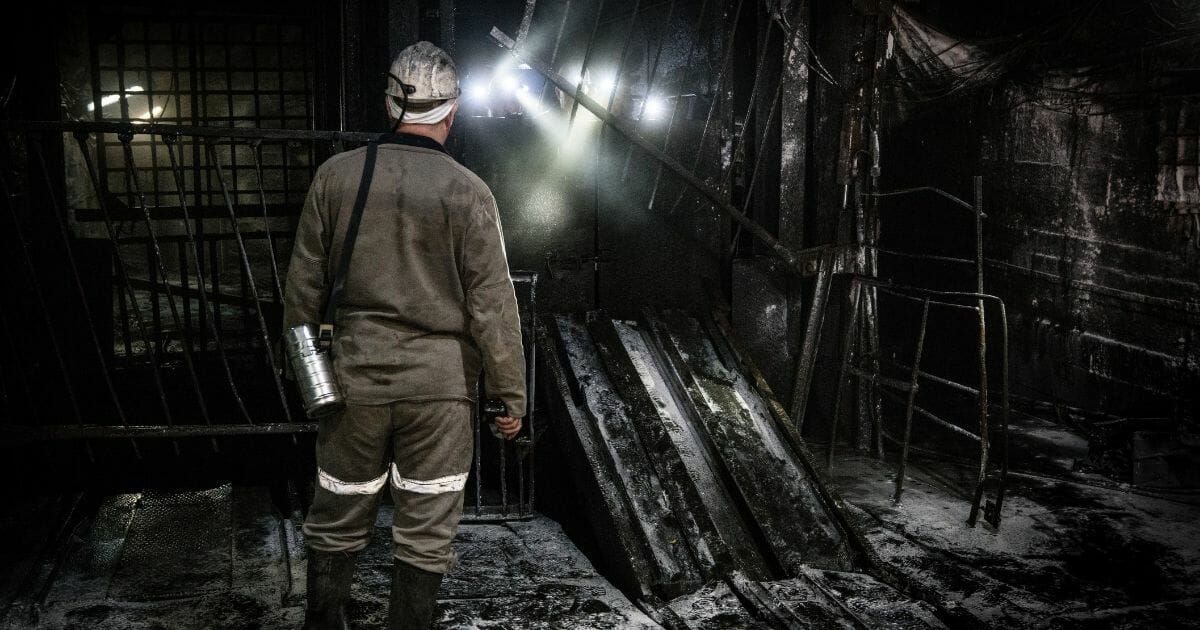 Mining Safety Committee Stops Meeting for Lack of Gender Diversity, Death Follows
For the last few months, the Mine Health and Safety Advisory Committee in the Australian state of Queensland hasn't been meeting. And it's not that they have nothing to discuss: four people have died in Queensland's mines during that period.
No, the committee has lain fallow because it couldn't meet a gender quota.
According to the Australian Broadcasting Corporation, the committee is tasked with putting standards in place for mining operators. It reports risks in mine operations to the state mines minister.
Advertisement - story continues below
Except the committee couldn't get its female nominees confirmed.
"Queensland Resources Council CEO Ian Macfarlane said it nominated two female candidates for the committee six months ago, but they were knocked back by the Government," ABC reported.
It's unclear how long the mining committee has been out of commission. ABC reported six months, The Australian reported four. Either way, Queensland Mines Minister Anthony Lynham confirmed that it had to put off its most recent meeting because of a gender imbalance.
"The committee has to be, certain representation has to be made in the committee, you have to make sure of gender representation is respected," Lynham said.
Advertisement - story continues below
"Because of the significance of the appointments, that has been difficult, so the committee has been reestablished just recently."
A crisis meeting is scheduled for Wednesday.
Do you think gender quotas are necessary?
"We need to make sure the outcomes of what we do today, Wednesday, later on this week and over the safety stop is something that is tangible and that does give people something to take away that improves their individual safety and the safety of the mining operations," Macfarlane said.
"Safety goes on every minute of every day, and this is certainly an escalation of safety in terms of making sure people have an understanding of what they have to do."
Whatever impact the meeting might have comes too late for coal miner Jack Gerdes.
Advertisement - story continues below
Gerdes, 27, was killed in an accident at the Baralaba North coal mine on Sunday. He was discovered "entangled in an excavator access ladder," where he had suffered fatal head injuries.
Just six hours earlier, ABC reported, another Queensland miner had suffered serious injuries after a fall.
If the Mine Health and Safety Advisory Committee had been meeting, the four men may have still died. Given that this has been the most deadly year for miners since 1997, however, the committee should have been meeting. Safety is more important than gender quotas. If Queensland or Australia wishes to impose a quota, that's their decision.
That said, a gender quota ought not to be the reason why a crucial committee wasn't meeting while miners were dying. The quota can be suspended. There's no legitimate reason for a state-level mining minister to be talking about fair representation as more miners are buried.
Advertisement - story continues below
The situation has gotten to the point where CFMMEU, an Australian mining union, has called for a 24-hour stoppage of production.
"These coal companies have got to stop production. There's got to be a reset, there's got to be a stopping of production, a sitting down with the workers and working through what is actually going on at each and every one of their mine sites," CFMMEU Queensland mining and energy president Steve Smyth said.
"We need to be stopping the industry, the industry needs a reset and get back on with business but be empowering their workers to stand up and speak out."
It's a drastic solution, but miners' lives shouldn't be put at risk because of a diversity initiative.
Conversation