Commentary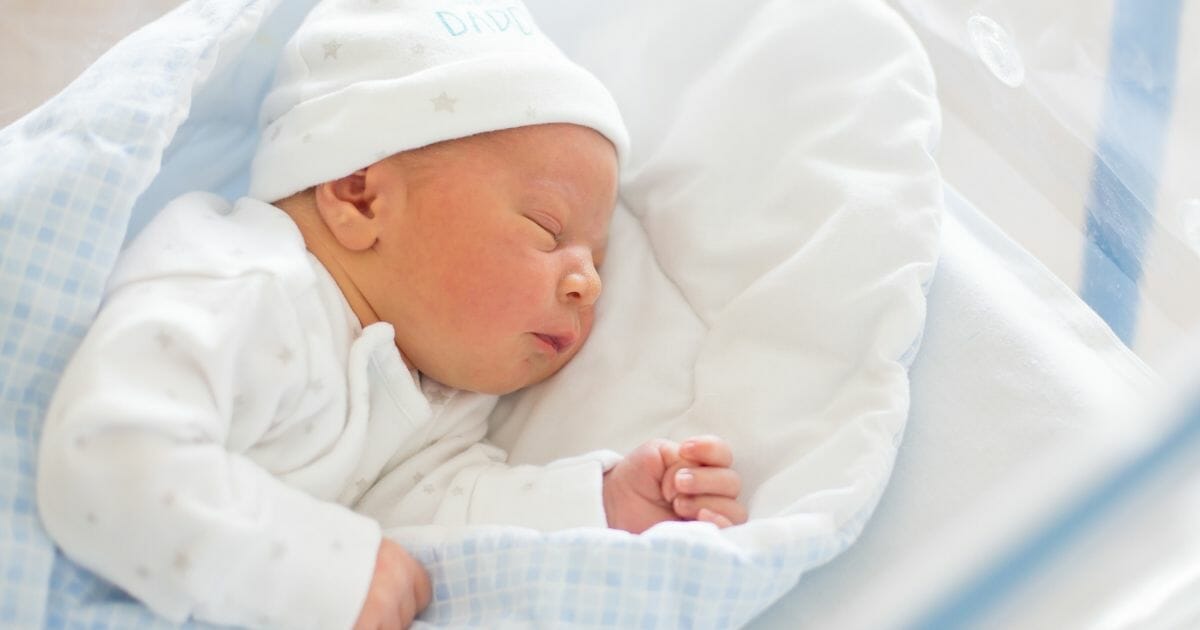 Mom Who Ignored Medical Advice To Abort Has Message for Others After Giving Birth to Healthy Boy
All around the world, abortion is sadly becoming commonplace as progressives push for greater pro-choice laws and regulations.
Unfortunately, with this increased acceptance, medical teams are becoming more apt to suggest pregnancies be terminated at the slightest hint that something is wrong with the baby.
According to The Scotsman, that's exactly what happened in the case of Lauren Webster, a Scottish mother in Cumbernauld.
Advertisement - story continues below
Over the course of her pregnancy, doctors had repeatedly asked Webster if she would consider an abortion, as early scans of the unborn child showed what appeared to be a "bladder obstruction."
The issue likely stemmed from a genetic disorder called Edward's Syndrome, which brings with it a low rate of survival. The fact that Webster previously miscarried on two occasions didn't help the situation, according to Life News.
But the expectant mother didn't give in and told doctors she had a "gut feeling" that everything would turn out just fine.
And, by the grace of God, it did.
Advertisement - story continues below
To their surprise, the doctors delivered a healthy baby boy.
There was no indication of a bladder obstruction, as it managed to self-correct in the weeks leading up to the child's birth.
Do you think doctors can be too quick to recommend abortion?
"When I found out I was pregnant I was very scared because of what happened before. But I just had a gut feeling that this was my time. When I went for my 13-week scan, the doctor told me he had a bladder obstruction."
"She asked me if I wanted to terminate, saying there was a low chance he would survive. Every week she was asking me if I wanted to terminate. She said she had to ask me," Webster told The Scotsman.
"Everything they told me turned out not to have happened. If someone else was to go through that experience, I wouldn't want them to terminate, because you don't know what's going to happen," she stated.
Advertisement - story continues below
It's a happy ending to what could have easily been a tragedy.
The medical staff, on numerous occasions, could have taken the life of what turned out to be a healthy baby boy.
How many times have babies — who would have ultimately grown up to lead long, happy, and healthy lives — been aborted at the premature and, frankly, careless recommendation of a doctor?
Probably more than we'd like to imagine.
Advertisement - story continues below
Of course, this doesn't even begin to cover all the babies who are aborted by the choices of their own mothers, who may or may not have fully comprehended the scope of the abortion process before deciding to end their unborn children's lives.
There are very simple solutions to these controversial issues — and it all starts with restoring the intrinsic value of a human life in our culture, from conception to the last breath.
That includes those in the medical community, too.
Of all industries and professions, those in the medical field should live and breathe the expression "better safe than sorry."
Conversation