News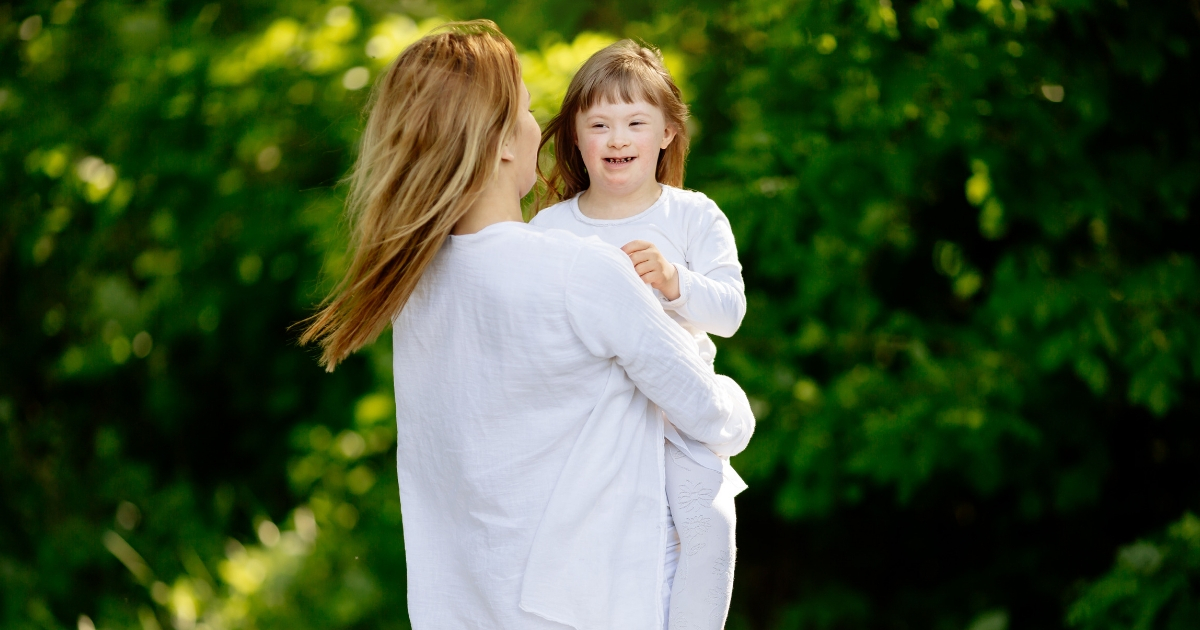 Mother of Down Syndrome Child Calls Ban on Down Syndrome Abortions 'Almost Criminal'
An Ohio mother of a Down syndrome child wrote a Tuesday op-ed opposing a ban on abortion where babies will be born with the congenital disorder, likening the ban to an almost criminal act.
"The nationwide push for Down syndrome abortion bans has all but killed the bipartisan, pro-information movement," Holly Christensen wrote in the op-ed published by NBC News. "And to me, as a mother of a child with Down syndrome, that seems almost criminal."
Down syndrome is more common than any other chromosomal disorder, and roughly 6,000 babies are born with Down syndrome every year in the U.S., according to the Center For Disease Control and Prevention. Older mothers are much more likely to give birth to babies with the disorder, the CDC noted.
Advertisement - story continues below
Christensen argues that bans on Down syndrome abortions strip reproductive rights from all persons, including disabled persons, and uses the disabled to push an agenda.
"I oppose bills like these because they do nothing to improve the lives of people like my daughter. Instead, they use children like mine to chip away at my reproductive rights — and hers," Christensen wrote.
Christensen was involved in an amicus brief on behalf of mothers with Down syndrome children wherein she opposed a ban on Down syndrome abortions, according to NBC.
Ohio Gov. John Kasich signed House Bill 214 in December 2017 banning doctors from aborting babies testing positive for Down syndrome.
Advertisement - story continues below
The United States District Judge for the Southern District of Ohio, Timothy Seymour Black, blocked the law from taking effect in March. Black previously worked as Cincinnati Planned Parenthood's president of the board.
Christensen maintains that politicians who care about Down syndrome children should advocate for funding for that community rather than seek to restrict access to abortion for select persons.
Do you agree with this mother?
She noted the importance of Down syndrome pro-information laws that have been adopted in a number of states but failed to be enforced.
Others have also expressed opposition to the ban. "It's ironic that those who claim they believe in limited government are once again choosing to insert themselves in a relationship that is sacred between that practitioner and their patient," Democratic state Sen. Charleta Tavares said after House Bill 214 passed, according to Cleveland.com.
Pro-lifers applaud the ban. "We are continuously encouraged by how Ohio is on the forefront of protecting the unborn," Ohio Right To Life President Mike Gonidakis said in a statement.
Advertisement - story continues below
"All Ohioans regardless of the gender, skin color or disability deserve the right to live out their God-given potential and purpose."
The disabled community splits on the issue, some supporting the ban while others feel protections will encourage discrimination because they single out Down syndrome persons as especially different.
Since March, Down syndrome abortion bans have been introduced in Oklahoma, Missouri, West Virginia, Pennsylvania and Utah.
Advertisement - story continues below
A version of this article appeared on The Daily Caller News Foundation website.
Conversation