Sports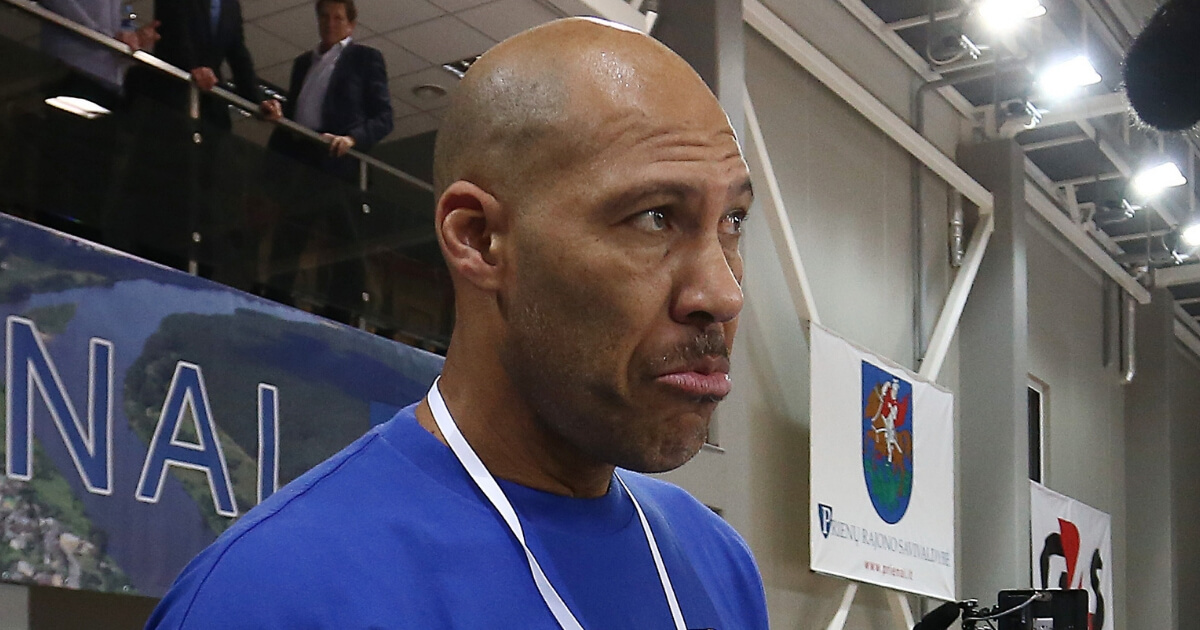 The NBA Just Essentially Destroyed LaVar Ball's Basketball League
The NBA G-League announced Thursday that it will accept elite high school prospects who are seeking an alternative to college basketball.
The "Select Contracts" will go into place for the 2019-20 season. They will be offered to those who are at least 18 years old, paying them $125,000 for the five-month season.
Players also will get to profit from their likenesses by seeking endorsement opportunities, which has been a major issue with the NCAA. They also will get the infrastructure of a professional organization, which is something also unavailable to student-athletes.
Advertisement - story continues below
"Select Contracts are an answer to the basketball community's call for additional development options for elite players before they are eligible for the NBA," NBA G-League President Malcolm Turner said in a statement. "The supporting infrastructure surrounding these newly-created Select Contracts is designed to provide a rich offering of basketball and life skills developmental tools for top young players to grow along their professional paths from high school to the pros."
Overall, this new G-League plan sounds like a bigger and better version of LaVar Ball's Junior Basketball Association, which had its inaugural season this year.
With both the G-League and the JBA essentially competing for the same kinds of players, it would seem to be a no-brainer that most players in this situation will pick the G-League.
Thus, this announcement may have sealed the fate for the JBA, which, ironically, could end up one-and-done.
Advertisement - story continues below
LaVar Ball's basketball league unofficially died today when the NBA announced that the G League would be willing to sign players — who are 18 but not yet an NBA eligible 19 — to a 5-month, $125,000 contract.

— Darren Rovell (@darrenrovell) October 18, 2018
With the JBA's compensation structure, players received a base salary of $3,000 for the two-month season as well as a 60 percent return on their jersey sales.
But some players, including former JBA player Brandon Phillips, reported they didn't receive that full amount. Phillips told Thomas Duffy of Bleacher Report that he gave up his college eligibility for about $1,000.
Former JBA player Brandon Phillips (@itsbphilly) tells me the league only paid him about 1/3 of what he was promised.

Had to pay for his own bags on every flight, so he saved nothing.

Owed two more checks but nobody's returning his calls.

Gave up his eligibility for ~$1000.

— Thomas Duffy (@TJDhoops) August 16, 2018
Advertisement - story continues below
Ball's oldest son, Los Angeles Lakers guard Lonzo Ball, weighed in on the G-League announcement just hours before his team's season opener, implying that the "Select Contracts" plan is essentially a copycat of his dad's league.
"JBA" ? https://t.co/MIHjddlY3P

— Lonzo Ball (@ZO2_) October 18, 2018
The G-League hasn't stated how many players will be eligible for these Select Contracts, so it could just affect a handful of the elite players.
Advertisement - story continues below
If so, the JBA might be able to survive, since most of those top-flight players likely wouldn't even be thinking about the JBA. Their decision would be between the G-League and a one-and-done college season.
Will LaVar Ball's JBA make it to a second season?
The G-League said it will "hire a dedicated program manager and establish a working group that will be tasked with identifying eligible elite players who may be offered Select Contracts. More broadly, this working group will also oversee the implementation of the professional path initiative."
The league said there won't be a maximum age for Select Contracts, but players who have gone through an NBA draft won't be eligible.
Advertisement - story continues below
The G-League's 18th season, and its last without Select Contracts, tips off on Nov. 2.
Conversation