Sports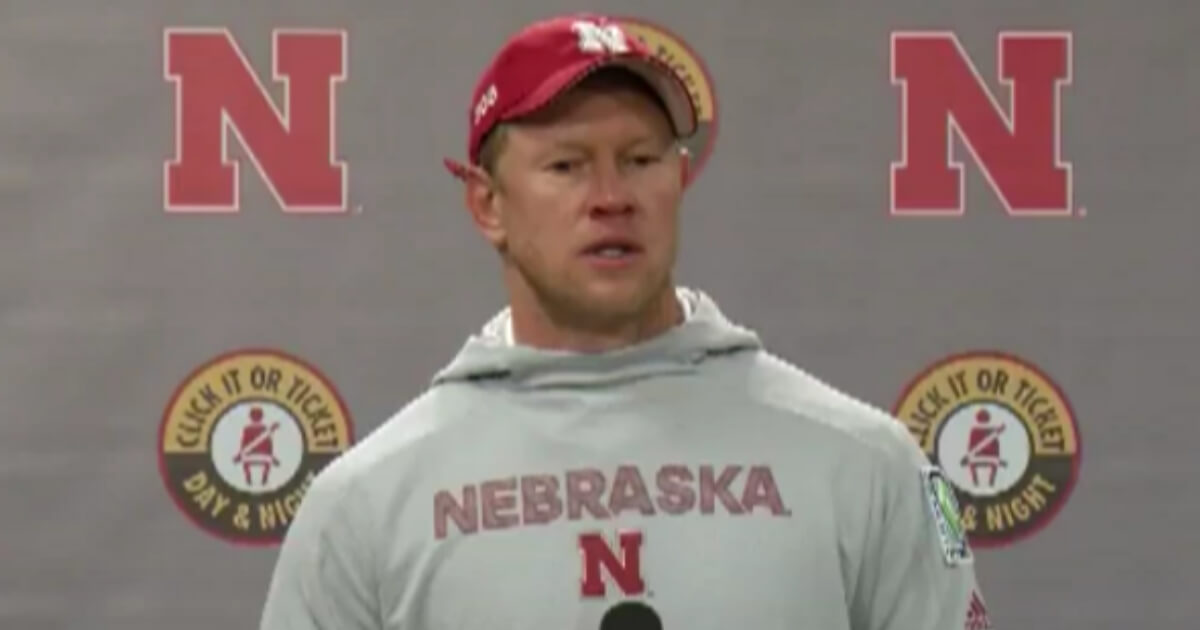 Nebraska Coach Lashes Out as Team Goes on Historic Losing Streak
Two weeks ago Nebraska coach Scott Frost said things would get worse before they get better at his alma mater.
He certainly wasn't exaggerating, as the Cornhuskers made good on that prediction with a 46-point loss to Michigan last week and then looked awful again in an embarrassing defeat to Purdue on Saturday.
Nebraska fell to 0-4 after losing to the Boilermakers 42-28. It is Nebraska's eight straight loss dating back to last season which sets a new record in futility for a program that's in its 119th year of existence.
Advertisement - story continues below
Frost didn't hold back in his displeasure a performance in which Nebraska committed 11 penalties for 136 yards. It is the fourth straight game the Huskers have committed at least 10 penalties.
"We look like one of the most undisciplined teams in the country," Frost said. "And it kills me."
The penalties often came at critical times, such as extending drives for Purdue or stopping Nebraska drives. Nebraska moved the ball to the tune of 582 total yards, but the Huskers were their own worst enemy at times.
"This is the second time we've lost with almost 600 yards of offense," said Frost. "That's not supposed to happen. But it happens when you make all those mistakes. It happens when you beat yourselves. We're not going to win as long as those things are happening."
Advertisement - story continues below
Nebraska struggled in all three facets of the game. Even though it gained nearly 600 yards, Nebraska converted only 33.3 percent of third downs and went 0 for 3 on fourth downs.
The defense allowed 516 yards and didn't force any turnovers. It also allowed Purdue's offense to convert seven third downs.
Do you think Scott Frost is regretting leaving UCF for Nebraska?
The special teams unit missed a long field goal on its last possession of the first half and then executed a bloopers-worthy punt on the first possession of the second half.
You: Sum Nebraska's season up in one GIF

Me: pic.twitter.com/xI6mEHkEAB

— Yahoo Sports College Football (@YahooSportsCFB) September 29, 2018
With four losses, Frost has already suffered twice as many defeats as Nebraska's coach as he did as a Nebraska player from 1994-97.
Advertisement - story continues below
To make matters worse, the team that Frost left behind, UCF, improved its record to 4-0 with a 45-14 win over Pittsburgh.
UCF has now won 17 straight games and Frost's futility at Nebraska has opened itself up to jokes on social media.
look, Scott Frost took UCF from 0-12 to 13-0 in two seasons and he can't do the same at Nebraska unless they go 0-12 first

— Rodger Sherman (@rodger) September 29, 2018
Things will get no easier for Nebraska as it travels to No. 15 Wisconsin next week. The Badgers will be coming off a bye and have won four straight games against the Cornhuskers.
Conversation