News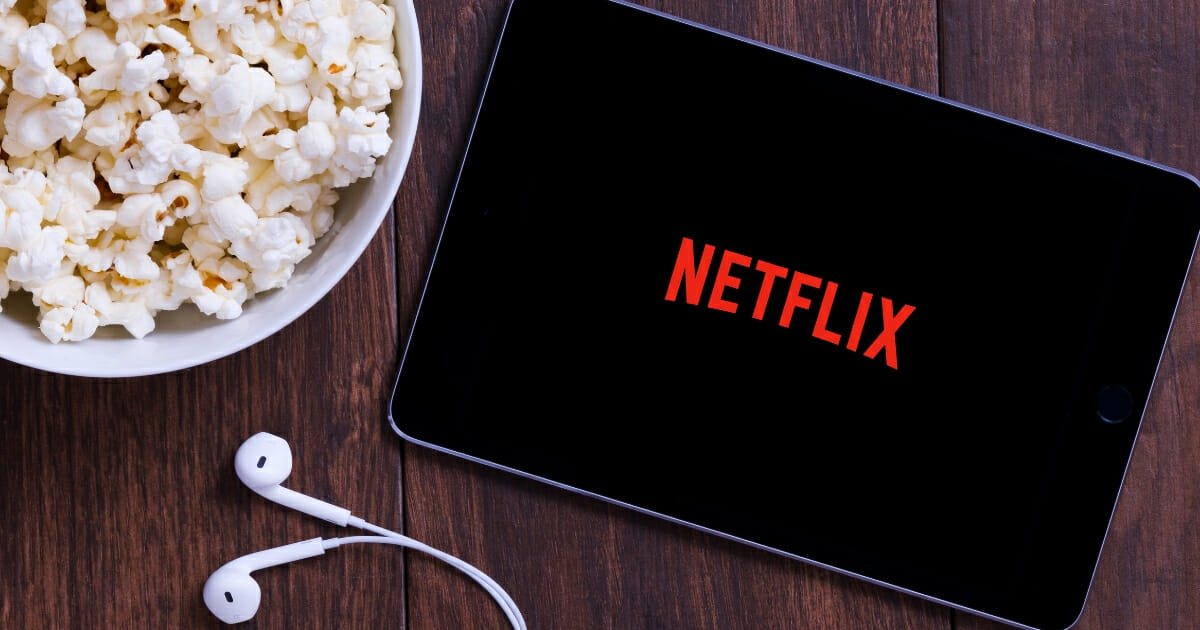 Netflix Reduces Streaming Quality in Europe to 'Secure Internet Access for All'
As more Europeans are hunkering down due to coronavirus concerns, more and more people are hopping on to the internet. Streaming videos, through services like Netflix, create a substantial amount of stress on internet systems.
In hopes of alleviating that stress, Netflix announced last week that it's reducing streaming quality in Europe.
On Wednesday, EU Commissioner Thierry Breton tweeted that he had asked Netflix CEO Reed Hastings to restrict high-definition video streaming to "secure internet access for all."
Advertisement - story continues below
Important phone conversation with @ReedHastings, CEO of @Netflix

To beat #COVID19, we #StayAtHome

Teleworking & streaming help a lot but infrastructures might be in strain.

To secure Internet access for all, let's #SwitchToStandard definition when HD is not necessary.

— Thierry Breton (@ThierryBreton) March 18, 2020
Netflix announced Thursday that it would reduce the quality of all streams in Europe for the next month.
"Following the discussions between Commissioner Thierry Breton and Reed Hastings — and given the extraordinary challenges raised by the coronavirus — Netflix has decided to begin reducing bit rates across all our streams in Europe for 30 days," a Netflix representative told Business Insider via email.
Advertisement - story continues below
"We estimate that this will reduce Netflix traffic on European networks by around 25 percent while also ensuring a good quality service for our members."
Europeans, like Americans, are turning to online services to work remotely and entertain themselves as the coronavirus continues to spread, especially since Europe has been identified as the new epicenter of COVID-19 and multiple countries have declared national lockdowns.
Do you think this will leave some customers short-changed?
But although it has been uncertain whether internet service infrastructures would be able to hold up to the spike in use, several providers are reporting good news.
Akamai, a large cloud computing company, told Business Insider that it is experiencing 50 percent more daily traffic than usual, but its systems are holding up. AT&T told Bloomberg it is prepared for situations like this.
Nevertheless, video streaming takes up 70 percent of network traffic. According to the Netflix Help Center, a standard definition stream takes up 1 gigabyte of data per hour, while a high definition stream uses three gigabytes of data per hour.
Advertisement - story continues below
Netflix users have multiple objections to this decision. Twitter users replying to Breton's tweet pointed out that Netflix offers higher-priced plans for higher-quality streaming — and if these restrictions affect users paying more, they should receive a discount for not getting what they paid for.
Hey @reedhastings, I appreciate that remote communities use older infrastructure and may need their stream quality reduced.

But I subscribe to fibre optic internet and the Ultra-HD option on @netflix, and if you reduce the stream quality on my account then I want a discount too.

— Robin (@MisogamyByRob) March 19, 2020
So…if that happens when do I receive my refund?
My subscription is the 4K/HDR.
Almost double the price from SD…

— Carlos 🇪🇺🇺🇸🏳️‍🌈 (@Bluedriver) March 19, 2020
Advertisement - story continues below
However, according to Forbes, most European viewers who pay for 4K streaming should still be able to enjoy the HD video, though it may not look as good as usual.
Netflix isn't the only company slowing down video streaming quality. YouTube, Amazon, Facebook and Disney have also slowed the data transfer rates for their videos, according to CNBC.
Both Amazon and YouTube made their announcements on Friday, according to Reuters. Facebook announced its decision to slow view on its platform as well as on Instagram on Sunday.
Advertisement - story continues below
To help alleviate any potential network congestion during the #COVID19 crisis, we will temporarily reduce bit rates for videos on Facebook and Instagram in Europe [1/2] #coronavirus https://t.co/I7BqRiepev

— Alexandru Voica (@alexvoica) March 22, 2020

Disney+ will launch in Europe on March 24 as scheduled, according to Bloomberg, but will be using measures to "reduce its bandwidth utilization by at least 25%."
Conversation
The Western Journal is pleased to bring back comments to our articles! Due to threatened de-monetization by Big Tech, we had temporarily removed comments, but we have now implemented a solution to bring back the conversation that Big Tech doesn't want you to have. If you have any problems using the new commenting platform, please contact customer support at
commenting-help@insticator.com
. Welcome back!