News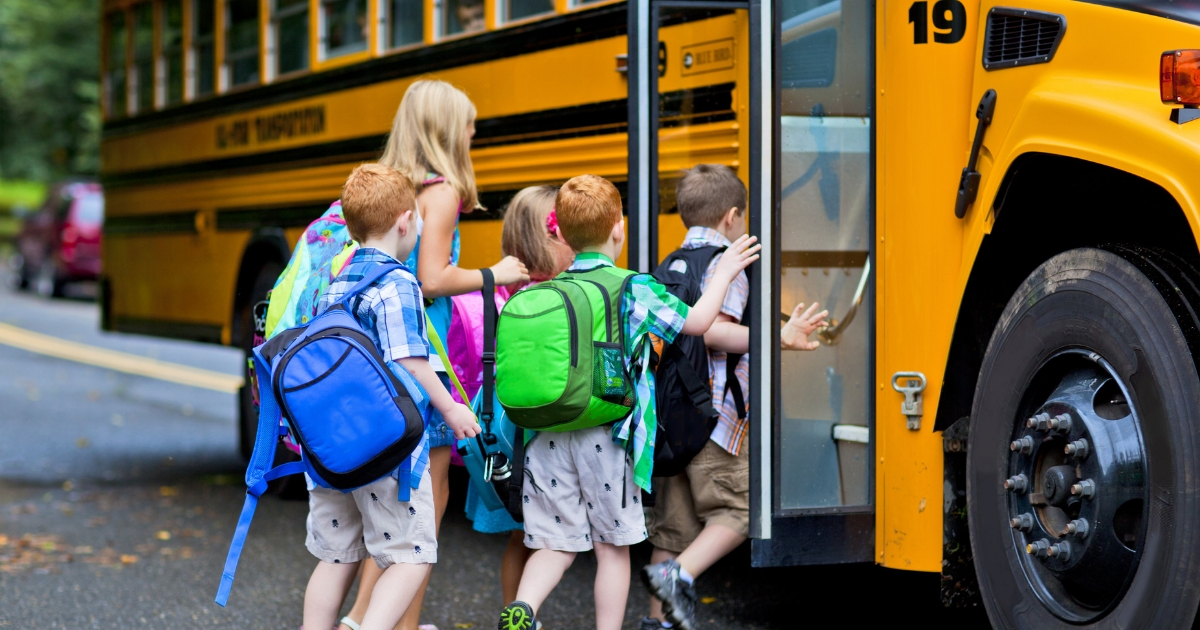 New School Bus Law Leaves Parents of Students in Total Uproar
The first day of school for young kids is a swirling mixture of emotions — excitement for who they will sit next to at their desks, fear of getting a new teacher and getting older, and anxiety for who their friend group will be.
But one thing that is always nerve-racking and exciting before the school day even begins is riding the school bus.
As a young kid, all you ever want to do is experience riding the big yellow bus with your friends.
Advertisement - story continues below
The social opportunity for making friends and creating new inside jokes is what the school bus is all about.
You never know — you might even find your true love on the school bus, just like Jim and Janice Catlin.
The two met back in 1947 on the bus, unaware that they would reconnect in their 80s and get married.
Advertisement - story continues below
Clearly, the school bus is an exciting adventure for young kids. That's one of the reasons why parents send their children to school on the bus with everyone else.
But most importantly, riding the bus is supposed to be a safe and efficient way to transport all the students to school while their parents go to work.
That explains why most states have a law in place that requires all traffic from both directions to stop and wait patiently when a school bus has stopped for children and has its blinking stop sign out.
However, Georgia has now officially passed the law that this is not always the case, according to WRCBtv News.
On July 1, House Bill 978 officially went into law, stating that if cars are driving in the opposite direction — and if there is a median or turning lane between the two driving lanes — the traffic coming from the opposite direction no longer needs to stop for school buses. It also makes speed traps in school zones legal.
Advertisement - story continues below
"You have a turning lane or something of that nature dividing those lanes in between the two then you can continue passing the bus as long as you're traveling in the opposite direction," Officer David Saylors of the Dalton Police Department said.
Georgia parents are voicing their concerns over this new law. Since they trust their kids to arrive at their schools safely, they also expect drivers around school buses to respect the fact that those buses carry children.
Their concern is that if cars already don't always respect the law that they must stop, then this new law might make stopping situations even more dangerous for young children stepping off the school buses to cross the street or go home.
"It does surprise me, I didn't know that until you told me today, I always stop and always expect other people to stop," Noelle Maxwell, a school parent, said.
Advertisement - story continues below
Police have not noticed an increase in traffic violations around school buses after this new law was passed, however.
Parents are simply asking for drivers to be careful and aware of the little children on the school buses.
"Think about if these were your kids or your nieces or nephews or grandkids? Take the extra five minutes and leave a little earlier and just watch out for kids and the buses, just pay attention to where you're at," Maxwell said.
Conversation