Commentary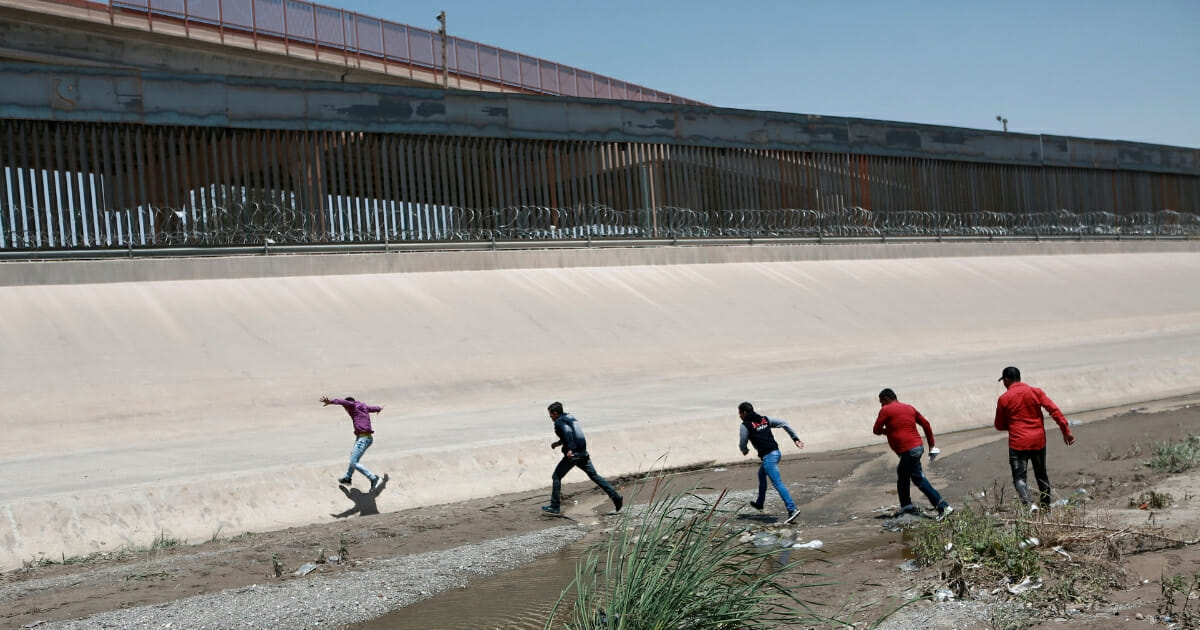 NY Senator Rings the Alarm Bell After Finding Major Loophole That Could Let Illegals Vote
A growing trend among Democrat-dominated states that seek to coddle and protect illegal immigrants residing there is to grant them state-issued driver's licenses.
New York is the latest state to do so, as Democratic Gov. Andrew Cuomo on Monday signed into law a piece of legislation known as the Green Light Bill that provides illegal aliens in the state with the "standard" form of identification that is required for a plethora of normal day-to-day activities.
One thing that a driver's license or ID card is not needed for in New York is to vote in an election, but oddly enough, the new law will open the door wide for such individuals to fraudulently participate in future elections.
Advertisement - story continues below
That was the warning put forward by Republican state Senate Minority Leader John Flanagan, according to the New York Post, and his words of caution were backed up by the state Board of Elections as well as, strangely enough, even the Democratic sponsor of the bill that has now become law.
"[A] major concern is that many states, including New York, use their [Departments of Motor Vehicles] to enroll voters. Since New York does not have voter-identification laws like the majority of other states do, this bill increases the potential for voter fraud," Flanagan said Tuesday.
"This means that New York will soon have the most radical, open-ended law in the entire nation," he said.
The federal National Voter Registration Act of 1993, better known as the "Motor Voter Act," ostensibly made it easier for citizens to register to vote by allowing state and local departments of motor vehicles to automatically register individuals to vote when obtaining a driver's license or conducting other business.
Advertisement - story continues below
A spokesman for the state Board of Elections, John Conklin, confirmed to the Post that a driver's license was all that was necessary for the state to register to vote. Of the state's vetting process for those attempting to register, Conklin said, "If you have a driver's license number, you basically stop there."
To be sure, there is a box on the form that must be checked to indicate that the registrant is eligible to vote in the U.S. — which illegal aliens most certainly are not — but Conklin acknowledged, "It's ­basically an honor system."
Will granting drivers licenses to illegal aliens make it easier for them to fraudulently vote?
Of course, anyone found to have fraudulently checked that box could face prosecution and up to four years in prison and a fine of up to $5,000 in the state, as well as possible deportation once that sentence has been served. However, the DMVs have no role in the vetting process and merely pass along registrations to the Board of Elections.
Incredibly, even the Democrat who initially introduced the bill admitted that the law left the door wide open for potential abuse by illegal aliens. During a hearing Monday over the bill, Democratic state Sen. Luis Sepulveda said, "Theoretically, they could have the ability to vote."
Sepulveda attempted to downplay that possibility by arguing both that voter fraud already occurs and that it is extremely rare and nothing to worry about.
Advertisement - story continues below
"Anybody could theoretically commit voter fraud," he said. "You could get a form and register to vote, put any name — a teenager could get a form … there's nothing that is 100 percent foolproof."
Of course, nothing is ever "100 percent foolproof," good senator, but that certainly doesn't mean the state should make it even easier for people to violate the laws and defraud the public by illegally participating in elections.
Illegal immigrants are already breaking at least one law simply by residing within the United States while lacking the proper documentation.
Cuomo and New York lawmakers, foolishly enough, have now made it even easier for those individuals to potentially commit even more crimes, while at the same time allowing those potential fraudulent voters to negate the legitimate votes of actual citizens.
Conversation