Commentary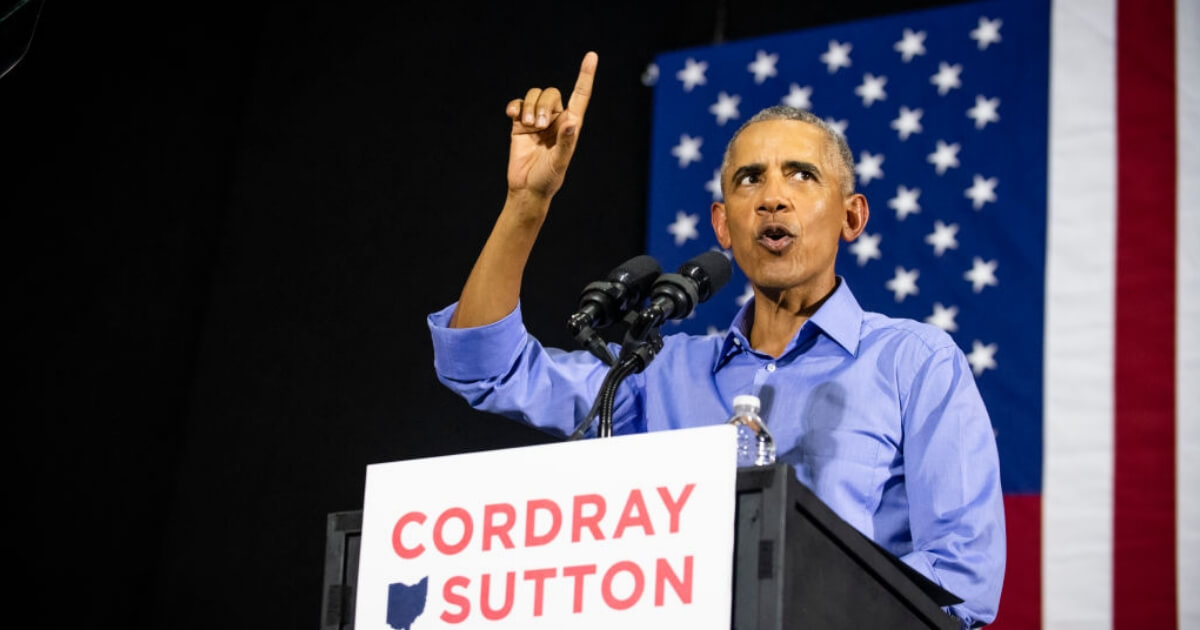 Breakdown: Obama Stutters, Mentions Self 79 Times at Rally
I've always been stunned that Donald Trump is the first president the media's called a narcissist. Without opining on whether or not our 45th head of state is obsessed with himself, I can say with absolute certainty that our 44th president definitely was.
Barack Obama loves him some Barack Obama. We saw this numerous times during his presidency, including most odiously at a memorial service for five slain Dallas police officers which the president turned into an advertisement for himself.
The former president is back on the campaign trail, and he's not missing any opportunities to talk about his favorite subject.
Advertisement - story continues below
Take a speech in Cleveland, where the president mentioned himself repeatedly. He also had an odd habit of stuttering — something the American Mirror noticed when they put together a video of the president's remarks.
Obama was in Ohio in support of Richard Cordray, the Democrats' candidate for governor there, as well as lieutenant governor candidate Betty Sutton.
"Let, let, let, let, let me just say these, these are friends of mine," Obama told the audience of Cordray and Sutton. "I admit I am biased."
Advertisement - story continues below
Well, okay, fair enough. Everyone is entitled to mention themselves once or twice during a speech, particularly if they've been president.
However, he kept on saying that they were both a "friend of mine" and that "I have worked with them."
Do you think Barack Obama is too focused on himself?
Of Cordray, he noted that the candidate "had my back even when some of you couldn't pronounce my name."
Yep, we're still going with that quip in 2018. I understand that Obama's a dad, but that doesn't give him a pass on constantly making culturally loaded dad jokes.
Hecklers, too, were about him: "I always miss having at least one heckler up in here," he said. "I can never really hear what they're saying, but I appreciate the exercise of free speech."
Advertisement - story continues below
And in the "truer words were never spoken" category: "I know that sometimes, when I was president, even when I was a candidate, folks would say, 'Barack, you're talking too long.'
'You're like too professorial, you're explaining stuff too much,'" he said. I think that was the excuse they may have given him, but that probably wasn't the reason that he was being called out for talking too long.
The real answer probably has to do with how often Obama likes to pontificate on himself. As the American Mirror pointed out about the stuttering Cleveland address, "Obama talked about himself 79 times during the roughly 40 minute speech, saying 'I' 66 times, 'Me' 5 times, 'My' 5 times, and 'Mine' 3 times."
That sounds about right. During his big speech at the University of Illinois, he mentioned himself over 100 times during the 64-minute address. At least that time, he was accepting an award dedicated to him. This time he was actually campaigning for other candidates. When you're doing that, it helps if the focus is on them. It also helps if you don't stammer through it.
Conversation