Sports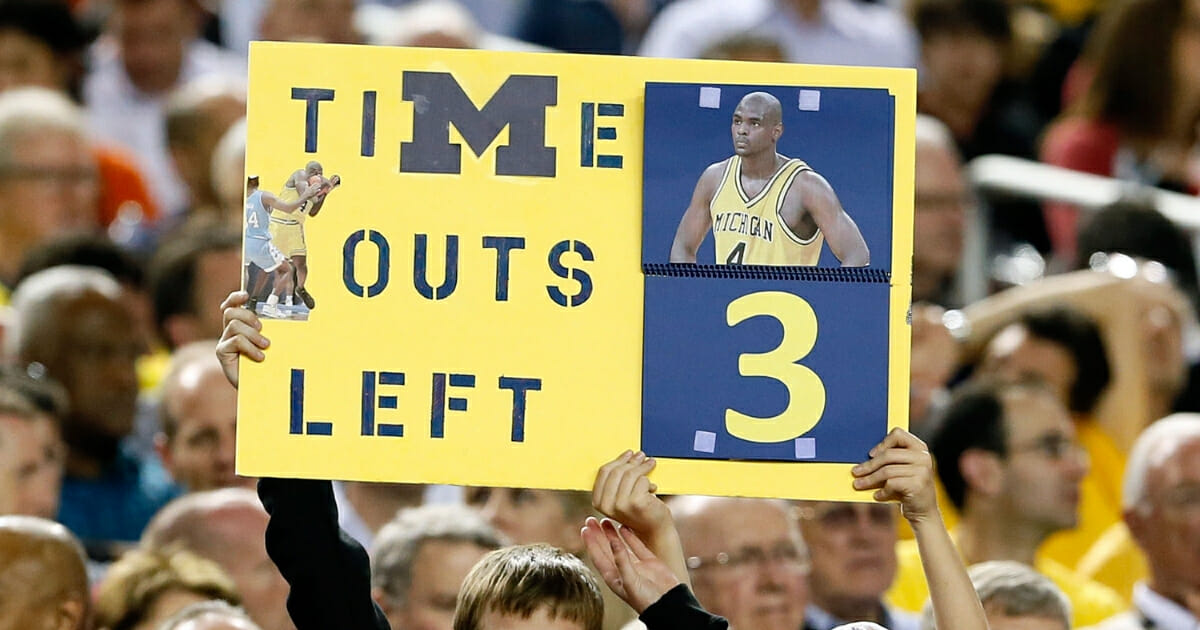 Ouch: NBA Team Suffers One of the Worst Losses Imaginable After 'Chris Webber' Error
Alvin Gentry has spent the last 30 years on NBA sidelines.
He's one of the most respected and well-liked coaches in the game, but he had a blunder in Saturday's game that brought back memories of Chris Webber's most famous basketball play.
Advertisement - story continues below
Gentry's Pelicans seemed to be on their way to a victory over the Phoenix Suns as they had a three-point lead, were in possession of the ball and had just a tick over 7 seconds remaining in overtime of the game.
But during their ensuing inbounds play, Elfrid Payton, who posted his fourth straight triple double, couldn't find anyone open. With the team without any timeouts, Payton had to eat the ball and New Orleans was whistled for a five-second violation.
Phoenix now had possession and was only down three points. The sound basketball strategy for the Pelicans in this situation would be to foul the Suns in order to prevent a possible three-point attempt and New Orleans did that, but that foul was the foul they had to give.
Inexplicably, the Pelicans chose not to foul a second time and send Phoenix to the line, and that resulted in career 28.8 percent three-point shooter, Josh Jackson, tying the game with 1.1 seconds remaining.
Advertisement - story continues below
JJ DRAINS IT!!!!!!!! pic.twitter.com/zY45UJz8Io

— Phoenix Suns (@Suns) March 17, 2019
Do you think Alvin Gentry will be fired after this season?
That's when things really started to go off the rails.
With the game tied with one second remaining, Gentry has a massive mental lapse and forgot that his team was out of timeouts. He then signals for a timeout which results in a technical foul and possession for the Suns.
Josh Jackson hits the tough three to tie it, then Alvin Gentry calls a timeout the Pelicans don't have. Booker hits the free throw, Suns win. pic.twitter.com/bJF92R6mQ7

— Hoop Central (@TheHoopCentral) March 17, 2019
Advertisement - story continues below
Devin Booker sunk the technical free throw to put Phoenix up one and then, with the Suns retaining possession, Jackson was then fouled and hit another free throw. He then intentionally missed the second attempt with less than a second remaining which ended the game and gave Phoenix an improbable victory.
According to win probability site, NumberFire Live, the Pelicans had a 95.9 percent win probability right before Payton committed the five-second violation.
While Payton's turnover gave life to the Suns comeback, Gentry's error was the biggest of the game and perhaps even the single costliest error by an NBA coach this entire season.
Advertisement - story continues below
After the game, he took the blame for not realizing his team was out of timeouts.
Coach @AlvinGentry meets with the media following the @PelicansNBA's overtime game with the Suns.#DoItBig pic.twitter.com/qf3m7RViQ5

— FOXSports NewOrleans (@FOXSportsNOLA) March 17, 2019
"I thought we had one left," he said. "They said we had one left. We didn't have one left. That was all on me. I'll take the hit for that one."
Advertisement - story continues below
Just as Michigan coach Steve Fisher took the blame for Webber's timeout as he didn't let the players know about the timeout situation, the coach accepted the blame in this instance as well.
Except this time, the coach was at fault instead of a young college kid.
Conversation