Commentary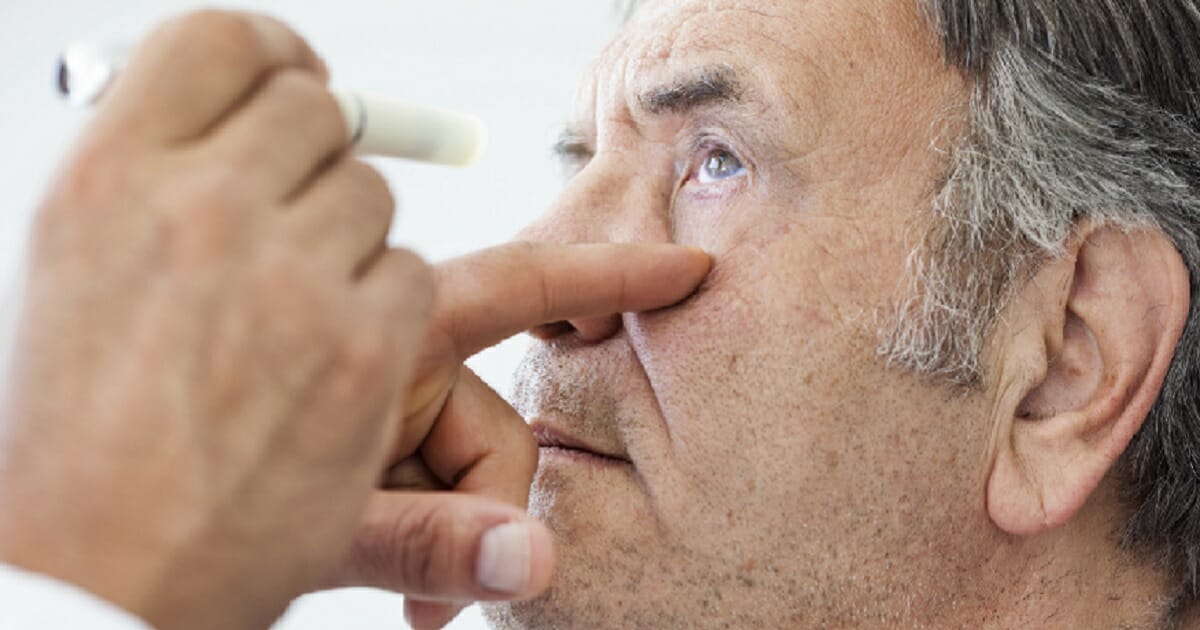 People Going Blind as Social Health Care System Labels Their Surgery 'Non-Essential'
This is the Democrats' vision for the American future?
The American left loves to talk about the wonders of socialized medicine, but those wonders rarely stack up favorably against the American medical system, for all its considerable faults.
But there are few areas where the benefits of the U.S. system are so glaringly obvious as they are when it comes to the country's most common surgical procedure — and one that's unavailable to more than half of the residents of the United Kingdom who rely on the country's National Health Service.
Advertisement - story continues below
According to a U.K. Telegraph article last month, 53 percent of the country's 195 primary health care delivery operations run by the government — known as Clinical Commissioning Groups — restrict patient access to cataract operations.
Instead of being the kind of life-changing operations that are affordable and relatively easy to obtain in the U.S. — cataract operations are the most common form of surgery in the United States, according to the Denver-based Healthgrades Operating Co. — cataracts in the U.K are considered "of limited value."
That apparently means a government bureaucrat somewhere decided that the U.K.'s socialized medicine system had better things to spend its money on than making sure the elderly can see.
Activists for the visually impaired see things differently.
Advertisement - story continues below
"Cataract removal is a crucial procedure that has a huge impact on the lives of patients and their families," Helen Lee, a policy manager for the Royal National Institute of Blind People, told the Telegraph.
"We know that restrictions or delays to cataract surgery can severely impact people's ability to lead independent lives, making them twice as likely to experience falls and significantly reducing quality of life. It's shocking that access to this life-changing surgery is being unnecessarily restricted by so many CCGs."
Would socialized medicine bring health care rationing?
Janet Street-Porter, at the U.K. Independent, called the country's treatment of those needing cataract surgery "unethical."
"Decent vision means less chance of falling and breaking bones, and yet new research reveals a heartbreaking state of affairs — the NHS is rationing routine operations that can restore sight, by categorising the procedure as 'non-essential,'" she wrote.
"This 'non-essential' category routinely applies to procedures such as cosmetic surgery and alternative therapies — as if the NHS has decided that eyesight is a designer health option, like homeopathy or tattoo removal."
Advertisement - story continues below
It's a darn good bet that whoever categorized cataract surgery as "non-essential" isn't trying to read a newspaper, watch television or enjoy time with their families through eyesight clouded by cataracts.
In the United States, according to the Mayo Clinic, cataract surgery takes less than an hour to perform and causes little more impairment than keeping patients from being able to drive themselves home from the same-day surgery.
Recovery from discomfort is usually only a matter of days, with full recovery being about eight weeks.
And Medicare, which generally doesn't cover vision care, does cover cataract operations because they are deemed "medically necessary," according to Medicare Interactive, the website of the non-profit Medicare Rights Center.
Advertisement - story continues below
But in the United Kingdom — with the world of socialized medicine liberals love to talk about for Americans — what should be a routine procedure that improves the quality of life for millions annually is virtually unavailable for more than half the population.
That's because Britain has the kind of health care rationing that socialized medicine will inevitably require.
And some of its citizens are paying for it by going blind.
Wait until the real costs of the "Medicare for all" championed by the likes of Bernie Sanders and Alexandria Ocasio-Cortez sink in.
Advertisement - story continues below
Of course, the Bernies of the world won't ever be wanting for cataract surgery (though mental myopia like his might be incurable.)
Blue state elites and Hollywood celebrities will never find themselves groping their way through an apartment because they can't get a simple cataract operation.
But all the rest of America needs to do is look at countries that have truly socialized their medical systems to see how bleak that vision is for the future of the United States.
It's not a pretty sight.
Conversation