Commentary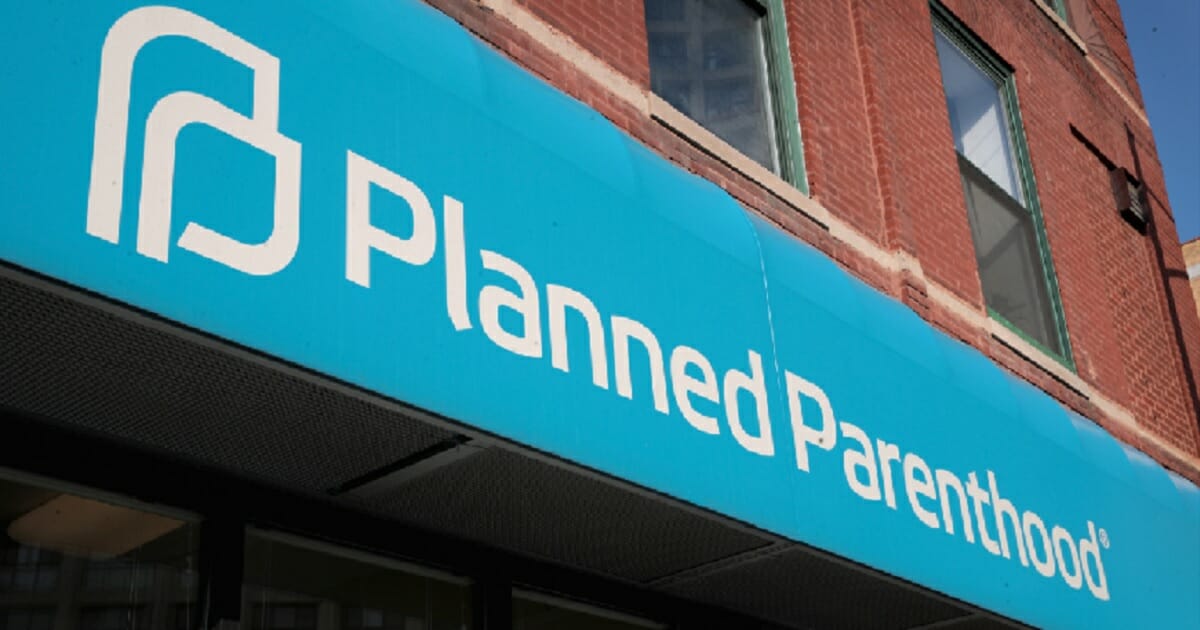 Planned Parenthood's New Job: Editing News Releases for State Officials
As several Democrat-led blue states worked to legislatively expand abortion rights, a number of Republican-led red states countered with legislation of their own that further restricted abortion, with Alabama passing into law one of the strictest measures in the nation that would ban virtually all abortions in the state.
In response to that, some of those Democrat-led states and municipalities have sought to express their displeasure with Alabama's new law by imposing a sort of travel ban that would prohibit the use of taxpayer funds for any sort of official travel to Alabama. Colorado is one of those liberal-led states to do so.
However, as Colorado NBC-affiliate 9News first reported, the Colorado secretary of state's office reached out to top-level officials at abortion providers Planned Parenthood of the Rocky Mountains, including vice president of communications Whitney Phillips and political director Jack Teter, for comment and guidance on a draft announcement of the boycott prior to the public release of that announcement.
Advertisement - story continues below
On May 16, just a couple hours before the travel ban was announced publicly by Democratic Secretary of State Jena Griswold, an email was sent from Griswold's communications director, Serena Woods, to the Planned Parenthood officials that provided a draft copy of the announcement and asked for any edits or additional commentary that might be necessary.
Woods wrote, "Draft of what we are thinking attached. LMK thoughts/edits. If you could turn around as quickly as possible that would be great because SOS wants to move fast."
Less than a half-hour later, Phillips replied via email, "Thanks Serena, I believe our CEO is going to call the Secretary and share some additional feedback. In the meantime, my feedback on the media release is attached. It feels to me the Election Center part is a little inside baseball for most folks and the travel authorization is a little more digestible for the mainstream/media."
Attached to that email was a Word document that included the draft statement and some notes Phillips had added in the margin.
Advertisement - story continues below
One of the revisions sought to change the wording of the announcement's sub-headline, the other suggesting striking another line in the release entirely, as it was viewed as unnecessary.
9News noted that the original sub-header read: "In Response to New Law in Alabama Limiting Women's Civil Rights and Right to Choose, Secretary Griswold Calls for Boycott of Alabama and Takes Action at Department of State."
Is it unethical for state officials to work hand-in-hand with Planned Parenthood?
But Phillips took issue with the "right to choose" language, and wrote, "We don't recommend using right to choose/pro-life/pro-choice language anymore, all polling indicates it is further polarizing and turns folks off."
The secretary of state's office dutifully made the recommended changes, and the final version of the sub-headline dropped "right to choose" and added in "right to reproductive health care" instead. The line that Planned Parenthood suggested cutting was deleted.
When pressed for comment by 9News on what had occurred, Griswold confirmed what had happened and replied, in part, "I consulted with Planned Parenthood about this decision, as they are one of the largest providers of, and leading experts on, women's health care."
Advertisement - story continues below
9News also reached out to Phillips at Planned Parenthood, who said in a phone call, "In general, when any of our public officials reach out on input on women's health issues, we provide opinion and general thoughts."
Pressed about the appropriateness of Planned Parenthood having a say in official media releases for a state government office, Phillips replied via text:
"Yes of course. PP [Planned Parenthood] provides messaging guidance around abortion. That is our job as reproductive health experts."
Except, it is a fairly safe bet that a majority of voters don't consider making edits to official government media releases to be part of the job description of a Planned Parenthood official, nor do those voters expect elected officials to farm out their own duties — editing an official media release — to a biased lobbyist organization that most certainly has a dog in this particular fight.
Advertisement - story continues below
Former Republican deputy secretary of state Suzanne Staiert — who initially discovered what had happened via social media and an open records request — told 9News that what had occurred was most likely "unethical" and damaging overall to the reputation of the secretary of state's office.
"Fundamentally, people expect that office in particular to be non-partisan, and [Griswold] ran on a platform that she was going to be non-partisan," Staiert told 9News. "And the reason it's so important is because they regulate elections. They regulate campaign finance. They regulate lobbyists, and now they're working directly and taking orders, basically, from a lobbyist group."
This certainly does appear to be an unethical act of collusion between a state government office and pro-abortion lobbyists that revealed an adherence to an ideological agenda.
It's an arrangement that most voters in the state probably would disagree with and vote against, if given the chance.
Conversation